Med clinic, svärföräldr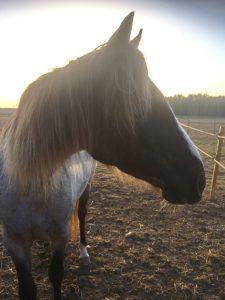 arna på besök och en arm som inte gjort som jag velat har stackars Rosa kommit lite i skym undan här. Hon kom hit i onsdags från Norge och är en av Peppers nya fruar. Det ska bli så kul att få lära känna henne bättre. Hon verkar vara en social och gullig tjej som ofta
kommer fram när man är i närheten.
Till färgen är hon silversvartskimmel och hennes egentliga namn är Northern
Lights Rose. Fyra år gammal har hon nu initialt fått gå med de övriga ungdomarna.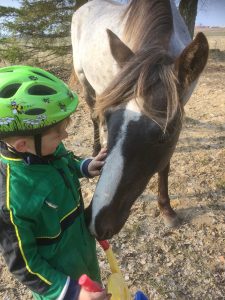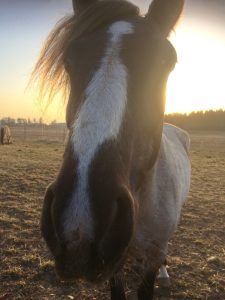 With the clinic, parents in law visiting and an arm that don't behave as I would like has poor Rosa been a little bit neglected here. She arrived this Wednesday from Norway and is one of Peppers new wives. It is going to be so nice to learn to know her better.She seems to be a social and good girl that often comes up just to say hello.
She is a silver black roan and her full name is Northern Lights Rose. She is four years old and so far is she staying with the other youngsters. She seems to adapt well.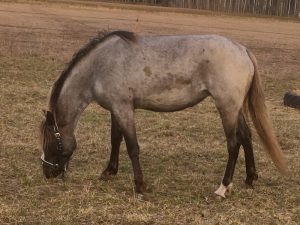 http:///ullekalv.se/wp-content/uploads/2015/09/ullekalv_header_logo.png
0
0
Ingrid Amadori
http:///ullekalv.se/wp-content/uploads/2015/09/ullekalv_header_logo.png
Ingrid Amadori
2018-04-17 20:49:24
2018-04-17 21:03:54
Rose