Min plan var att motionera Pepper, men han verkade inte vara på humör. Jag vet inte vad det var, men det bara inte kändes "rätt". Eftersom han varit så sugen på jobb nyligen lät jag känslan få råda. Högbrunstiga tant Calinka blev mitt andra alterantiv. Det är ju inte så att jag saknar hästar som behöver motioneras liksom. Om nu tant hade velat bli fångad. Tydligen tyckte hon att det var dags att testa mig nu (brukar bli så när hon har testat någon annan och "kommit undan"). Så stona fick motion – tant sprang bra och bockade lite med. Percy tyckte det var jättekul – en sådan lek! När jag till slut (efter 20 minuter?) fick tag på henne pysslade jag bara lite med henne och gjorde det jag fått ide till när jag var hos Pepper. Det vill säga lite jobb på stallet som jag lyckats förtränga.
Så ja, det blev inte riktigt vad jag tänkt, men det var bra att jag fick ordning på stalljobbet med. När det var dags att åka hem stod Pepper och väntade vid grinden – "Nu kan vi ta en tur matte". Hade det bara inte varit så sent…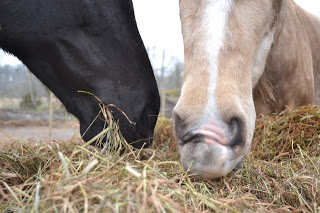 My plan was to work Pepper, but he didn't seem to be in the right mood. I don't know what it was, it just didn't felt "right". As he has been so into work lately I let my feeling guide me. Very much in heat Calinka was my second option.It is not like I don't have horses to work. If the lady would allow me to catch her. Apparently she tested me (it usually turns out like this when she "get a way" with not being caught by someone else). So both mares got run – Calinka bucked a bit. Percy really liked it – a fun game! When I finally (after 20 minutes?) got hold of her I brought her in and brushed her of. Then I did what started to think about while in Peppers pasture – some work at the stable that I had "forgotten" about.
Well, the day didn't turn out as I had planned, but it was good that I got those things fixed at the stable. When I was heading home Pepper stood at the gait. "We can do something now" If it just hadn't been so late…
http:///ullekalv.se/wp-content/uploads/2015/09/ullekalv_header_logo.png
0
0
Ingrid Amadori
http:///ullekalv.se/wp-content/uploads/2015/09/ullekalv_header_logo.png
Ingrid Amadori
2012-04-24 16:32:00
2012-04-24 16:32:00
Oväntad måndag