Tiden rullar på, särskilt kring jul.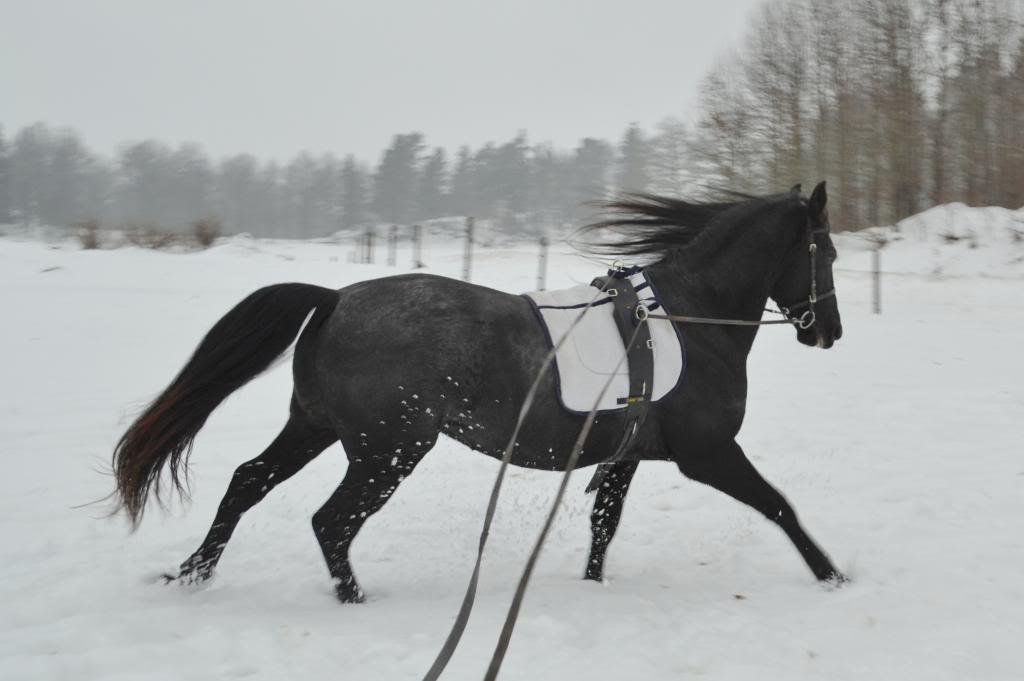 Taking photo and long reining at the same time.
I tisdags fick mannen åka upp och fixa med lite saker kring stallet som behövde göras. Onsdag och torsdag tog Maria ut hästarna eftersom det var Luciafirande på dagis och julbord för min del. Under tiden lyckades Pepper skada sig på ett bakben, men när jag kom på fredag såg såret helt ok ut.
Time flyes by, especially around Christmas.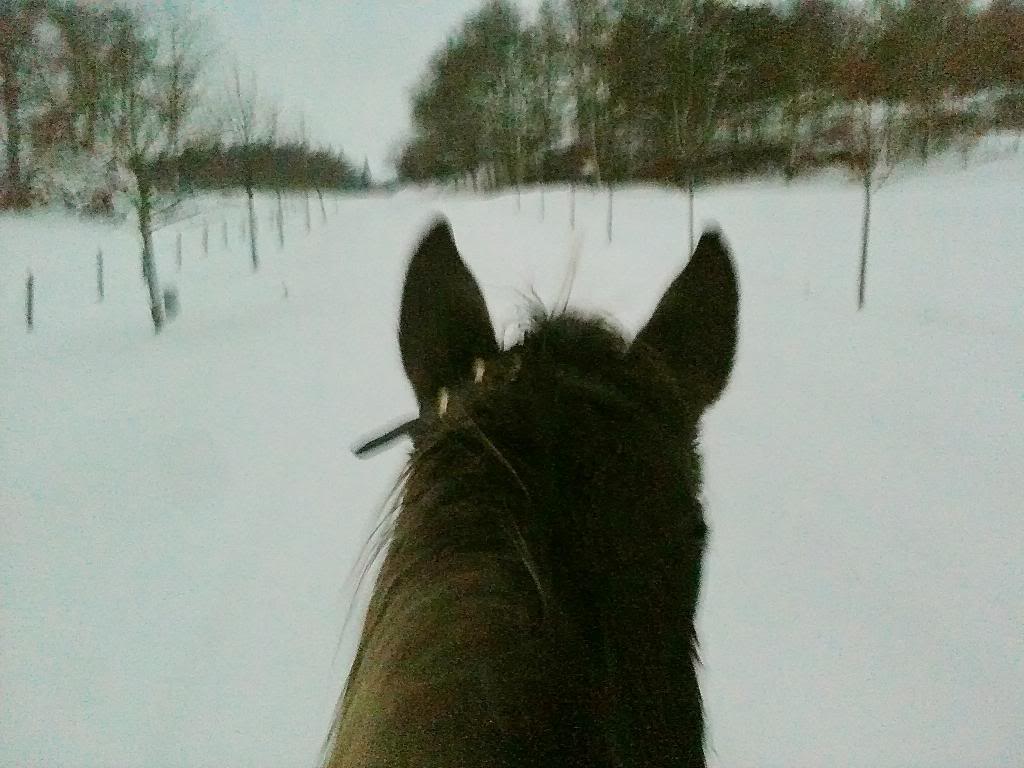 From Bunny back.
Calinka got some lighter work during Friday evening and then came Saturday. With a terrible weather, snow and wind. Maybe not strange that Pepper, with all to much energy jumped around just because when we took a walk. Well, when he had had time to jump a bit we walked back and worked with obedience. Before it got dark I took a short trip with Bunny and she lived up to her name my jumping some snow that had got into some kind of obstacle on our way back.
Today Sunday I long reined Pepper and he looked fine. Then I brought Calinka and Percy for the same trip as last weekend. Percy was a little bit lazier, but on the other hand we got a canter in the forrest. It is such a feeling to canter one horse and have a ponied horse canter behind. We also meet 4 cars, one family with a dog and a stroller, and a tractor on a very narrow road in the forest. (The tractor had to turn of its engine so we could pass as it was only just a horse wide beside it.)
Got to make a Christmas photo with Isac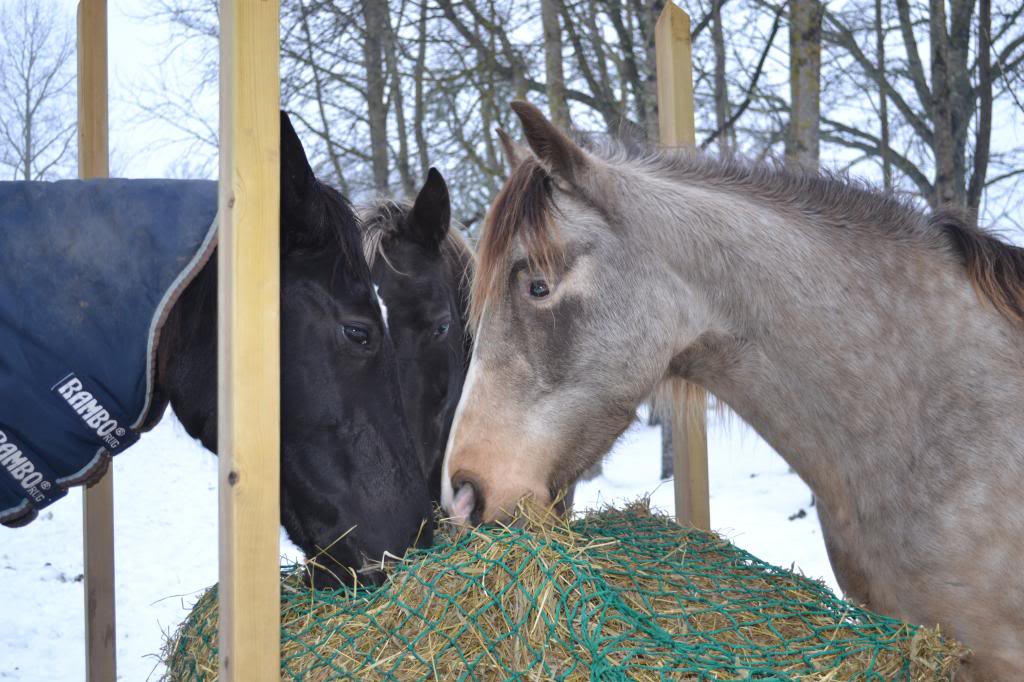 All girls eating together
http:///ullekalv.se/wp-content/uploads/2015/09/ullekalv_header_logo.png
0
0
Ingrid Amadori
http:///ullekalv.se/wp-content/uploads/2015/09/ullekalv_header_logo.png
Ingrid Amadori
2012-12-16 20:51:00
2012-12-16 20:51:00
Veckan som gått