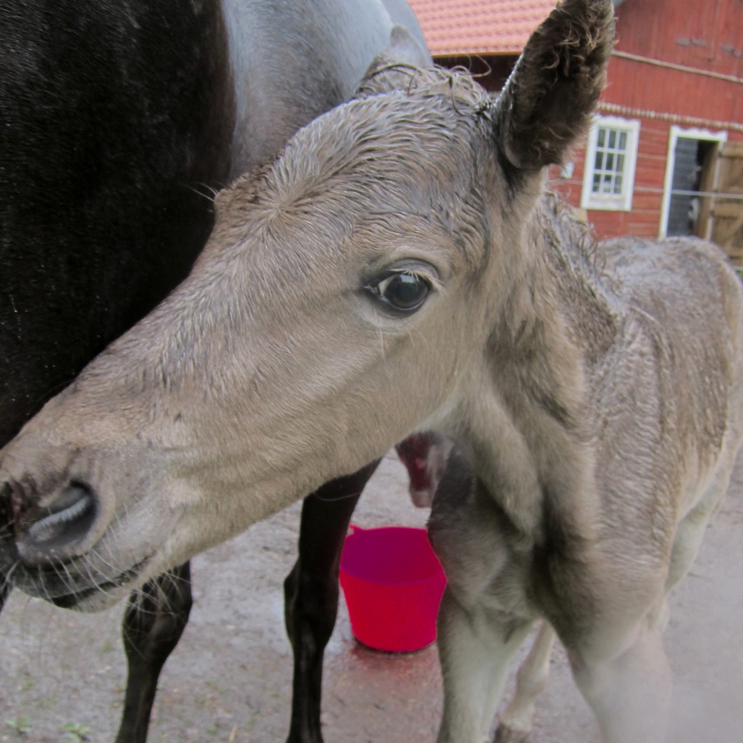 Så var årets alla föl födda och återigen har det lärt mig mycket:
Först och främst börjar jag få en aning om hur mina ston fölar och tecken. Bunny har fölat dagtid båda gångerna och inte visat några tydliga tecken innan. Eller, juvret är fullt, bäckenbanden släppta och råmjölken håller hög nivå – men allt sker ett tag i förväg, en vecka eller så. Däremot verkar hon vilja att bra väder ska vara på ingång. Tyvärr har hon också båda gångerna fått problem med efterbörden på olika sätt. När det närmare sig föredrar hon att vara själv, hon som annars är beroende av övriga hästars sällskap.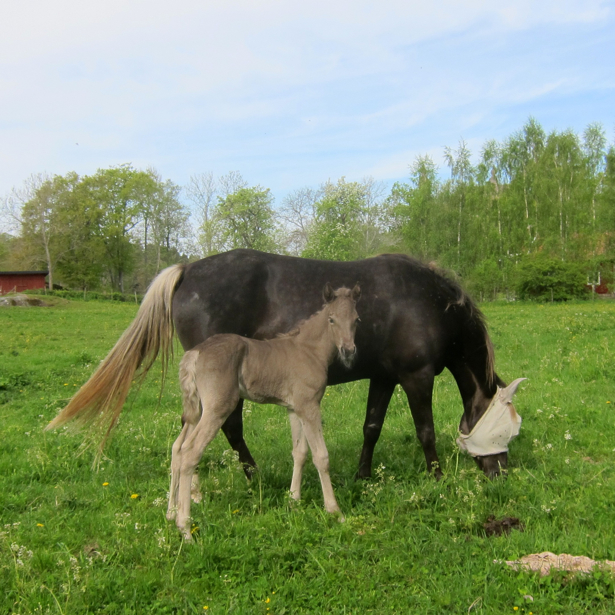 Percy fölar däremot på morgontimmarna utan några större problem. Troligen har inte heller hon några tydliga tecken, men förra året gick råmjölkskvalitéen upp precis före fölning. Förra året ville hon ha sällskap till fölningen och blev stressad av att vara instängd, i år är det inte helt lätt att dra några slutsatser. Däremot verkar hennes föl vara klara tidigt och troligen går hon inte mer än 330 dygn, om ens det.
Knowing my mares
All of this years foalings are over and I have learned a lot.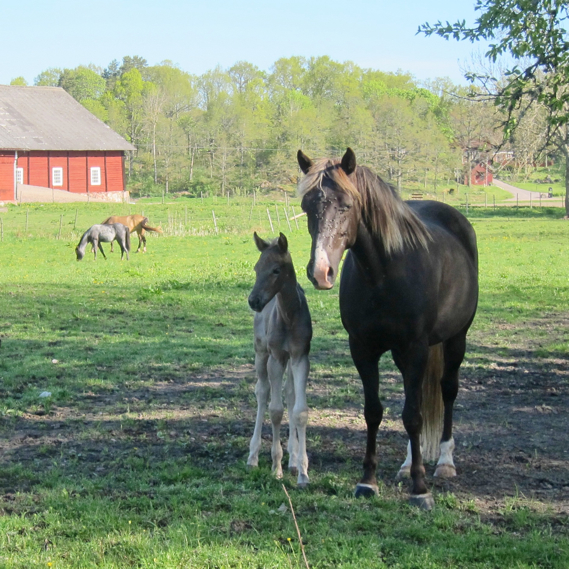 First of all I got a hint about my mares signs before foaling. Bunny seems to prefer daytime and don't show any obvious signs before. Or, her udder is full, her ligaments are loose – but that comes about a week or so before. No waxing but her colosteral levels are high (a week before). Still, she seems to prefer good weather and to be alone. Otherwise she don't want that at all. She also got problem with the after birth both times.
Percy on the other hand foals in the morning and seems to have no problems at all. So far no obvious signs, but last year her colosteral values went up right before giving birth. Last year she wanted company during foaling, this year I don't know. Still, she seems to foal early, probably before 330 days.
http:///ullekalv.se/wp-content/uploads/2015/09/ullekalv_header_logo.png
0
0
Ingrid Amadori
http:///ullekalv.se/wp-content/uploads/2015/09/ullekalv_header_logo.png
Ingrid Amadori
2014-05-20 17:11:00
2014-05-20 17:11:00
Lärdomar årets fölningar