Hästarna gör inte alltid som man tänkt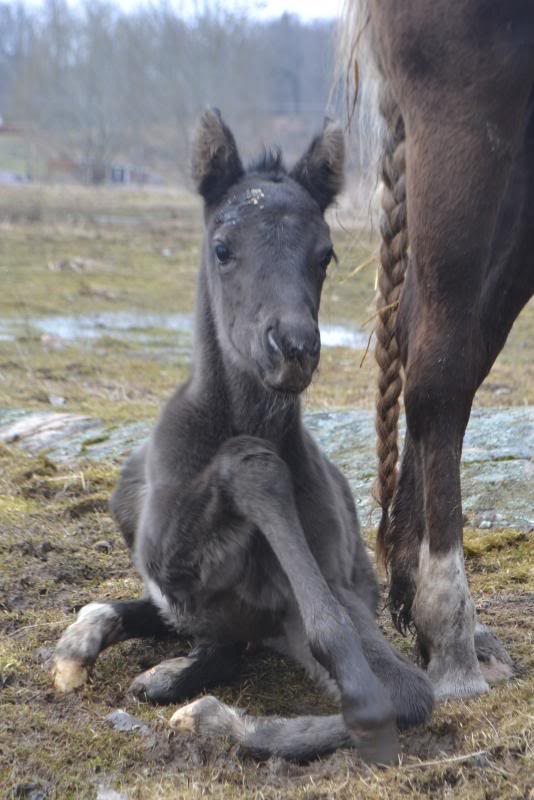 Min plan var att låta Bunny och Tea gå för sig själv minst en vecka. De andra stona verkade alldeles för nyfikna på fölis och jag ville inte ha något bråk, särskilt som Bunny är lägst i rang. Allting var som det skulle imorse, förutom att Percy tagit sig tillbaka till Calinka. (Jag misstänker att hon kröp under staketet på ett ställe). Men när jag kom förbi på eftermiddagen var Bunny och Tea också i samma hage. Eftersom alla verkade nöjda får väll jag också vara det. Jag får bara oroa mig än mer att fölis ligger för mycket på den lite kalla och fuktiga marken. Som tur är brukar de gilla lösdriften och värmen verkar äntligen börjat komma. Och nej, tidigare har alla hästar hållit sig i sina hagar utan problem…
..och Tea kom och pussade mig på kinden idag!
The horses doesn't always do as you plan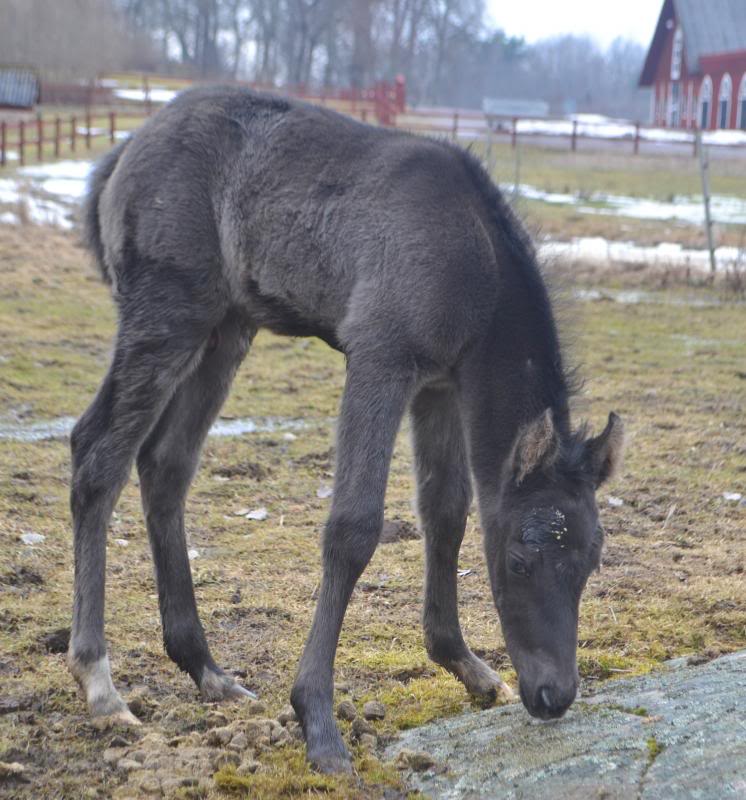 I had a plan to let Bunny and Tea be by themselves for some time. The other mares looked to interested into the baby and I didn't want any fighting, especially as Bunny as the lowest rank. Everything was fine in the morning except that Percy had got back into her pasture with Calinka. (I suspect that she crawled under the fence in a certain place). But when I arrived in the afternoon Bunny and Tea had gotten into that pasture as well. But, as everyone seemed happy about I guess I have to accept that. I just have to worry a little bit more about Tea sleeping to much in the muddy and wet pasture, but the spring finally seems to arrive and the horses usually like the shelter. And no, the horses have been into their pastures before without any problems at all…
…and Tea came and kissed me on my check today…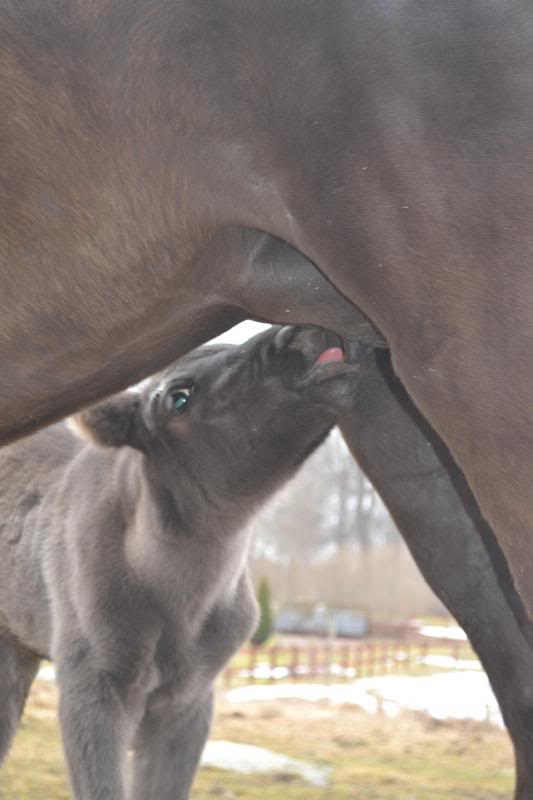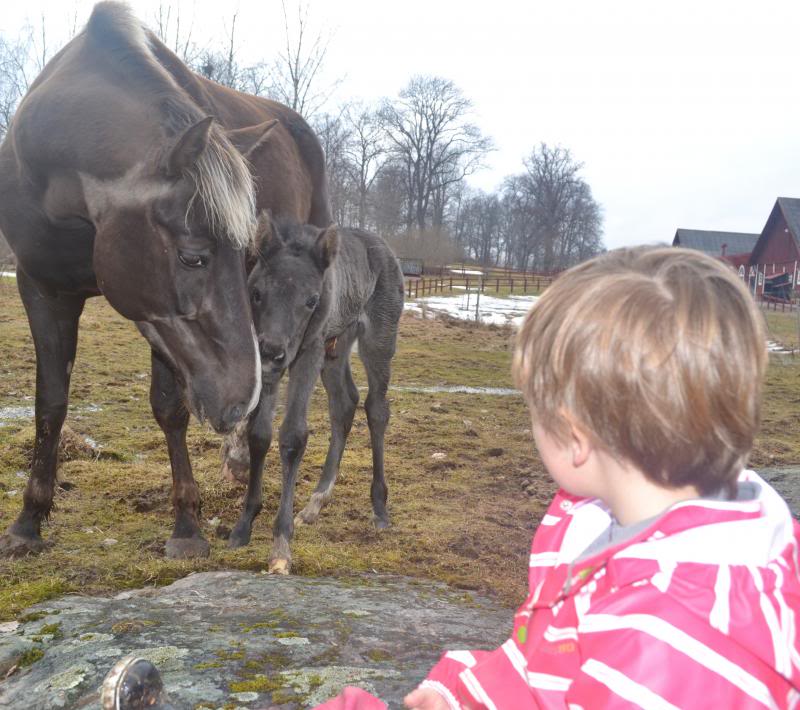 Isac came with me to visit today (And yes, he loves pink and chose this jacket himself)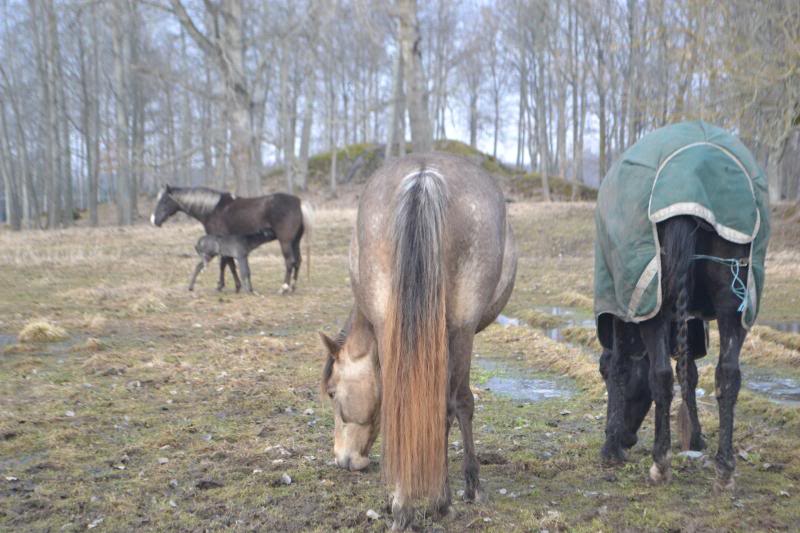 Bunny likes to keep some distance to the others – but the accept that.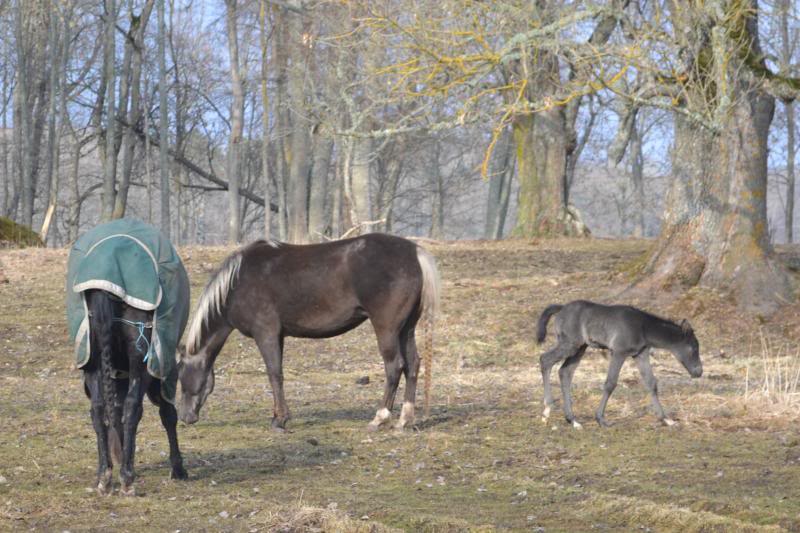 Calinka want to babysit.
http:///ullekalv.se/wp-content/uploads/2015/09/ullekalv_header_logo.png
0
0
Ingrid Amadori
http:///ullekalv.se/wp-content/uploads/2015/09/ullekalv_header_logo.png
Ingrid Amadori
2013-04-16 21:18:00
2013-04-16 21:18:00
Hästarna gör inte alltid som man tänkt