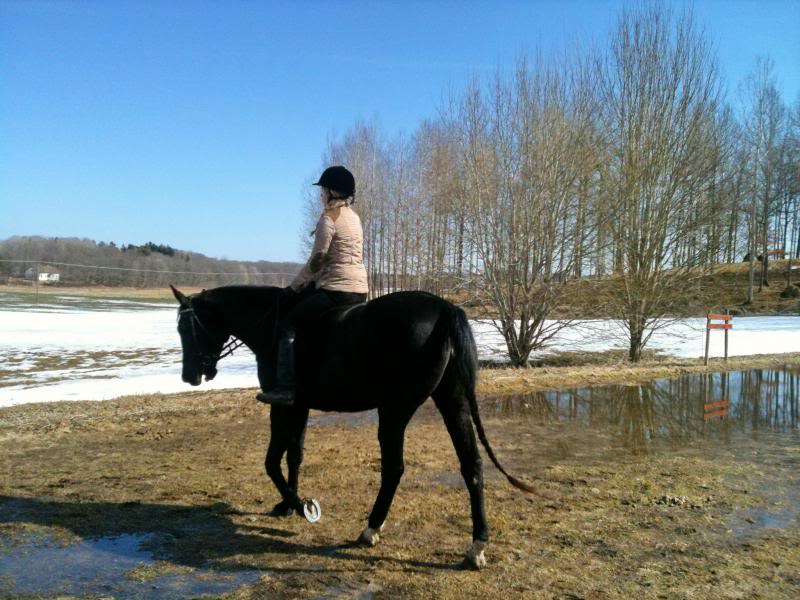 Övriga hästaktiviteter verkar ha stannat av sedan Tea föddes. Jag har passat föl, byggt hage och hostar så det står härliga till. Nanette och Björn ska snart ha barn, Maria har passat hästar och föl hon med och Sandra hade veckan full. Så, i lördags var Sandra ute med Calinka en vända och på söndagen hamnade hon med vid fölningen. Men, vi hann faktiskt ta ut Calinka för en kort barbacka dressyrvända på ridbanan där vi testade öppnor och slutor lite mer. Kul att se att Sandra börjar hitta knapparna på damen! Ända problemet var att ridbanan mer liknade en pool än en plats att rida. Percy har varit väldigt fräck vid longering

dagen innan och hotat att sparka mot spöet. Jag testade därför att longera och fick snabbt ordning på det hela. Den hästen tar helt klart hela armen om man ger henne lillfingret.
What's more since foaling?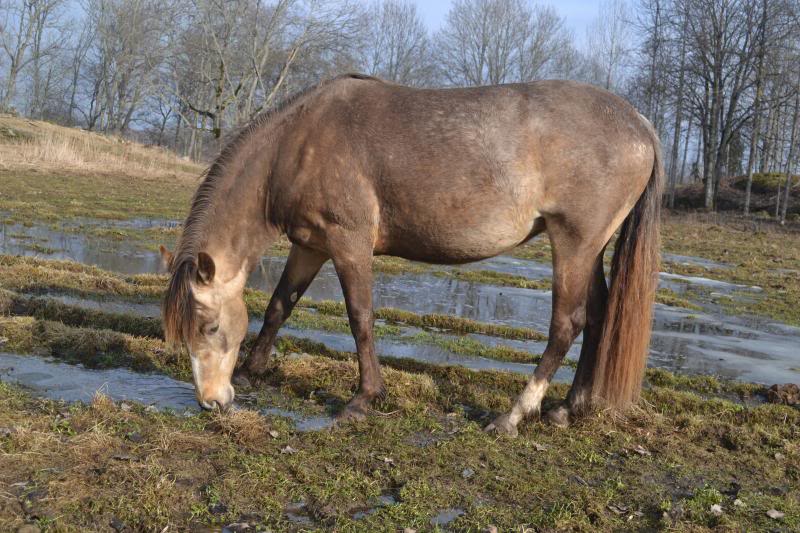 "Brown" Percy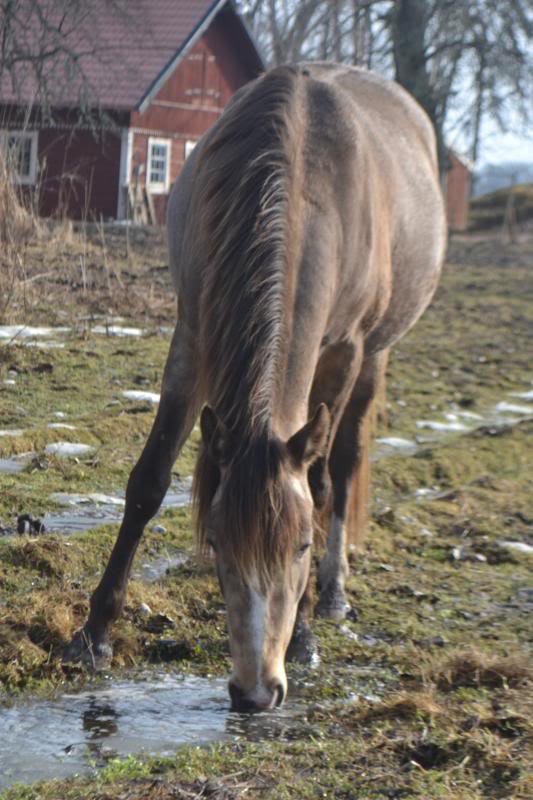 Other horse related activities have been stopped since Tea was born. I have watched the baby, built fences and cough a lot. Nanette and Björn is going to have a baby really, really soon, Maria has also watched the horses and Sandra had a lot of other stuff this week. So, the latest news otherwise is that Sandra took Calinka out for a shorter trail ride at Saturday and at Sunday she happened to join us at the birth. Actually we also got 15 minutes to do some bareback dressage at the arena (that more resembled a pool), talking about haunches in and out. Nice to see that Sandra is starting to find out how Calinka works out! Percy have been misbehaving while Sandra has been longing, trying to kick at the whip. I tried and she quickly forgot any of that. But, she sure is a horse that easily take your arm if you give her a finger.
http:///ullekalv.se/wp-content/uploads/2015/09/ullekalv_header_logo.png
0
0
Ingrid Amadori
http:///ullekalv.se/wp-content/uploads/2015/09/ullekalv_header_logo.png
Ingrid Amadori
2013-04-17 19:21:00
2013-04-17 19:21:00
Övrigt sedan fölning