Duktiga Tea & Riddare Isac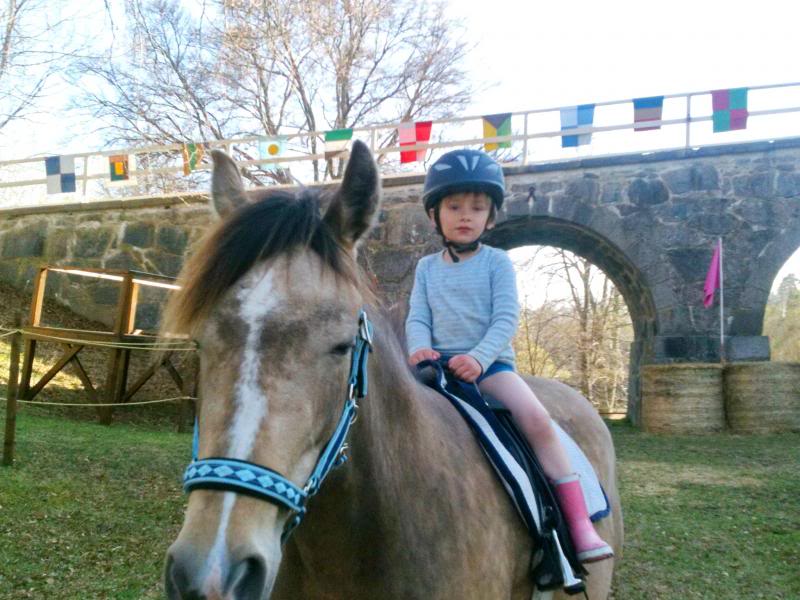 Tea hade återigen diarre som behövde tvättas bort. Döm om min förvåning när jag kunde göra det själv med henne lös i boxen. Vilken otroligt liten duktig tjej! Pratade även med veterinären på telefon idag för att boka tid för koll av Bunny efter hennes problem med efterbörden och han tyckte (tack och lov) inte att Teas diarre verkade allarmerande.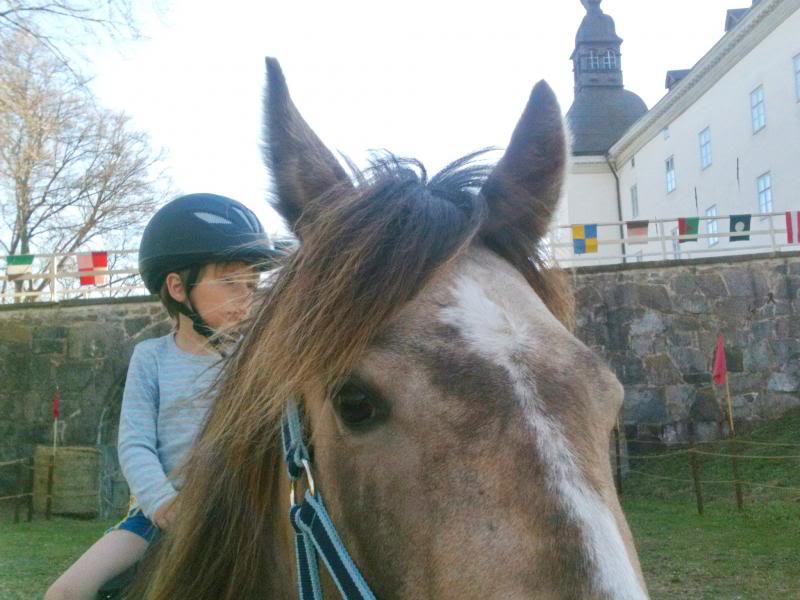 The castle in the background.
Isac, Percy och jag tittade på allt som förberetts inför riddarspelen i helgen. Isac är nu väldigt förtjust i "Riddare Micke" som går på barnkanalen så det passade honom bra att få prova att rida på banan som riddarna visar upp sig på. Jag såg det som bra miljöträning med alla flaggor som blåste i vinden. Dessutom var det ett sätt att ge Percy lite uppmärksamhet så hon inte känner sig bortglömd. Isac provade även lite tölt – det är väldigt praktikst då han bara sitter still på hästryggen istället för att skumpa runt som det blivit om hon hade travat. (Men lite fort tyckte han att det gick).
Dessutom – en helt underbart vacker vårdag!
Wellbehaved Tea & Knight Isac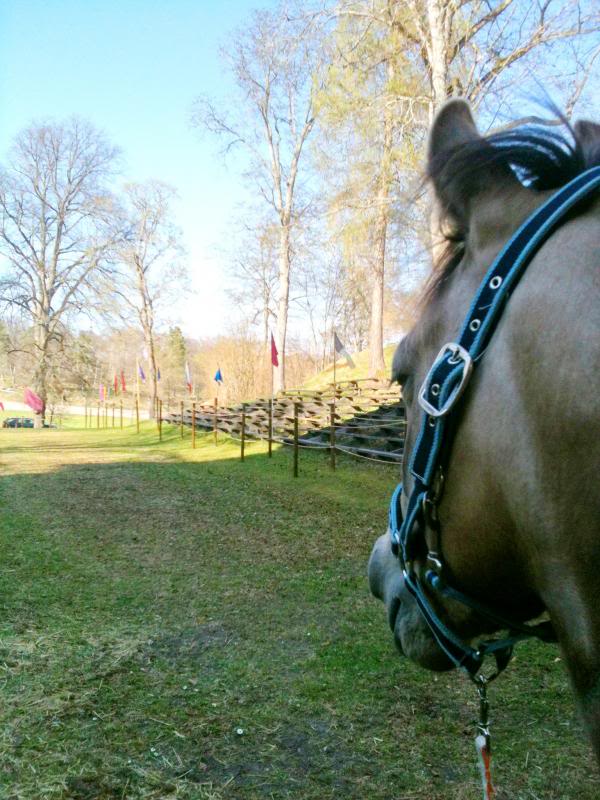 Percy watching the rest of the show area…
Tea had new diarrhea in her coat today that needed to be washed of. I got kind of surprised when I were able to do that all by myself with her free in the stall. Such a good girl! I talked to the vet on the phone today to get an appointment to check up Bunny after her after birth problems. I also asked about Tea, but the vet (luckily) didn't think that I should worry.
Isac, Percy and I watched what have been prepared for the jousting games this week. Isac likes a TV show about a knights so he appreciated to sit on the horse where the knight will have their show. I thought it was good environmental training with all flags that was blowing in the wind. And a way to give Percy something to do and let her take part and not feel neglected. Isac also tried some gating – it is very easy as he sit still instead of bouncing as he would in trot. (B
ut he thought she was going a little bit to fast).
Besides it has been a wonderfully warm spring day!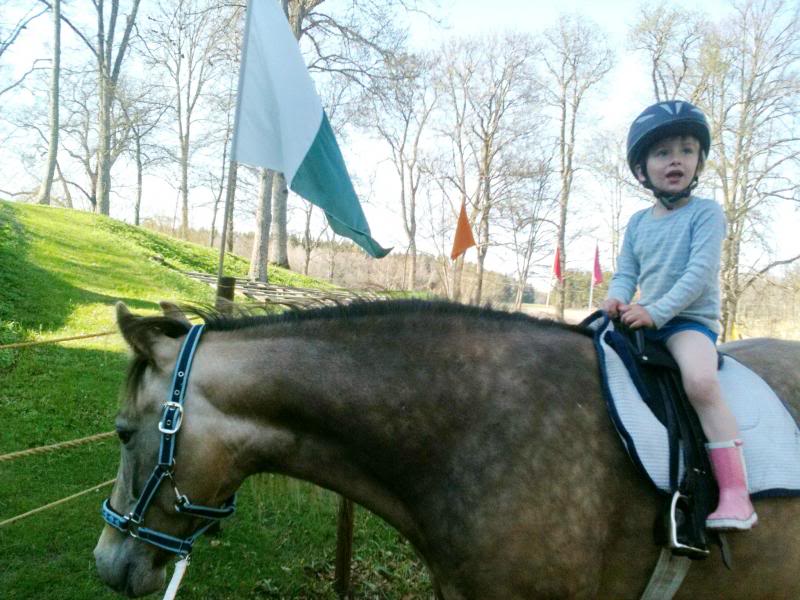 Flags aren't a problem
http:///ullekalv.se/wp-content/uploads/2015/09/ullekalv_header_logo.png
0
0
Ingrid Amadori
http:///ullekalv.se/wp-content/uploads/2015/09/ullekalv_header_logo.png
Ingrid Amadori
2013-05-07 20:15:00
2013-05-07 20:15:00
Duktiga Tea & Riddare Isac