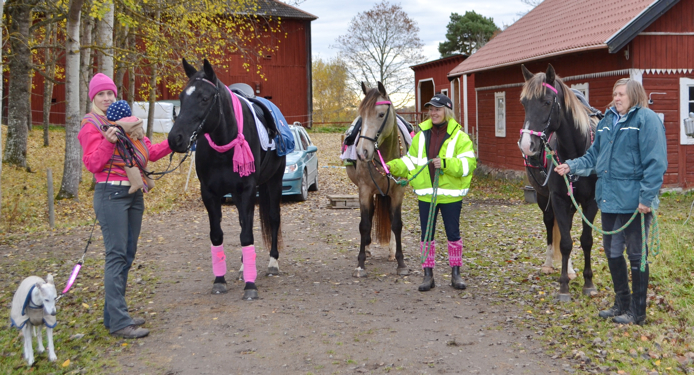 Before we left for the pink ride.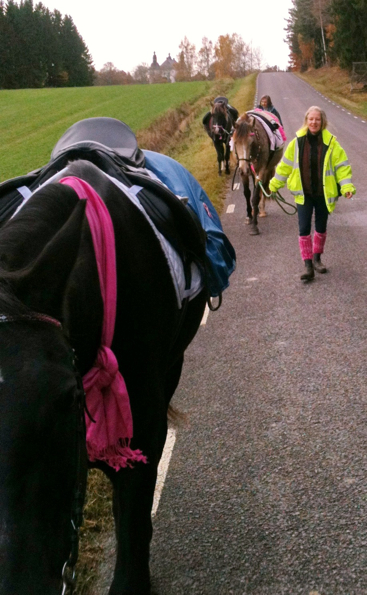 Walking to meet the others.
Så möttes vi på samma plats som för en vecka sedan, men denna gång för att rida ut tillsammans. 9 ekipage var ute tillsammans i omkring en timme. 3 av dem Rockisar. I övrigt arab, islandshäst, camargue häst, travhäst, korsning och halvblod. Alla red vi till förmån för bröstcancerforskningen. Flertalet av oss hade köpt tröjor från RMHA där en del av priset går till forskning. Idag var den dag som de satt upp för "The Annual RMHA Pink Ride" så i andra delar av världen har andra varit ute och ridit av samma anledning! Som avslutning mötte vi skogens konung – en stilig älgtjur.
Bunny var för första gången ute med flera hästar och hon gillade det skrapt – vilken energi det blev i hästen! Percy tog det lugnare, men verkade också njuta att vara ute. Calinka var lugn som den äldre dam hon är.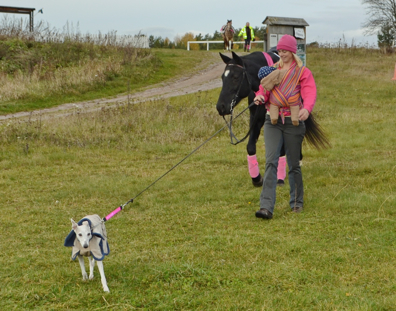 Mika, Calinka, David and I, finally arrived.
We meet at the same place as last weekend, but this time to trail ride. 9 horses and riders set of for about an hour. 3 of them were Rockies. Otherwise it was an Arabian, an Icelandic horse, a camargue, a STB, a cross and a warmblood. Everyone gather in a ride to support breast cancer research. Most of us had bought shirts from RMHA where part of the prize went for research. Today was the day that they had set up for "The Annual RMHA Pink Ride" , so around the world people have been trail ridning by the same reason as us! In the end we meet the king of the forest – a beautiful male elk.
It was the first time Bunny was out with several horses and she really liked it. She got much of energy! Percy was calmer, but liked it as well. Calinka was cool as the old lady she is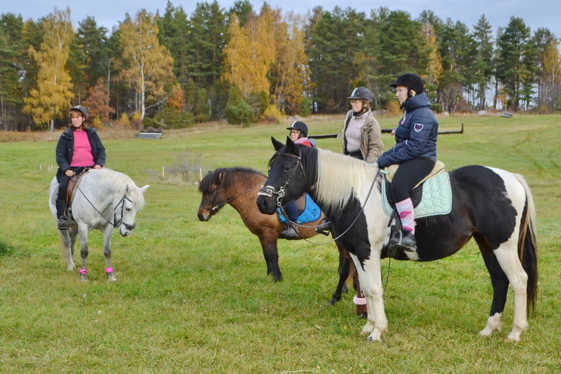 The others waited, from the right: Cissi and Vicomte, Katarina and Icelandic Alfadis, the cross Sunsine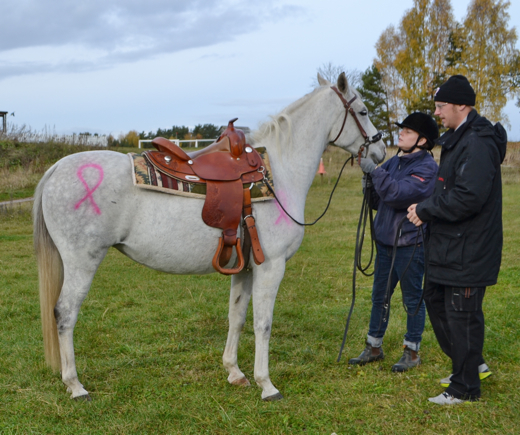 Cecilia, Andreas and the Arabian Ninja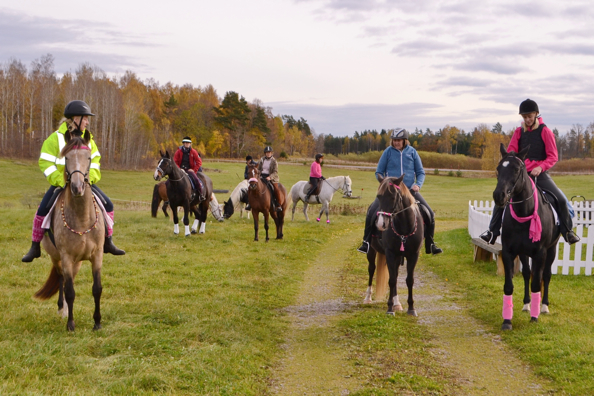 Heading of..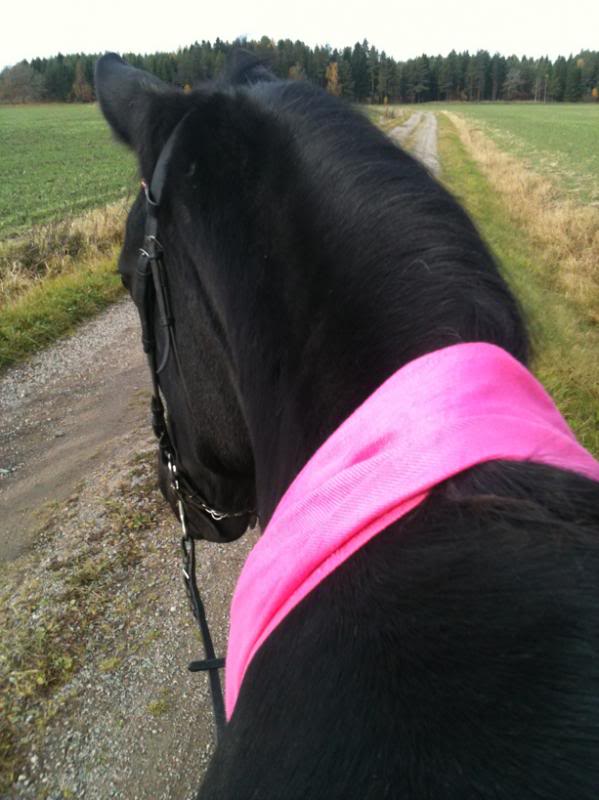 I rode Calinka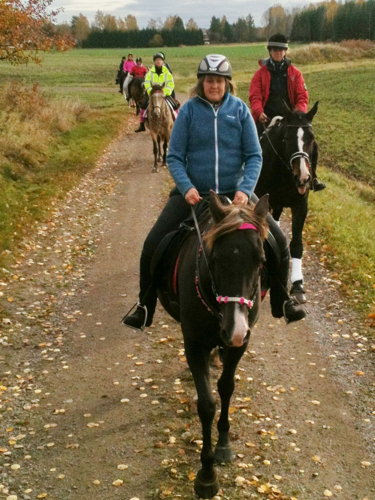 Looking back, Bunny closest.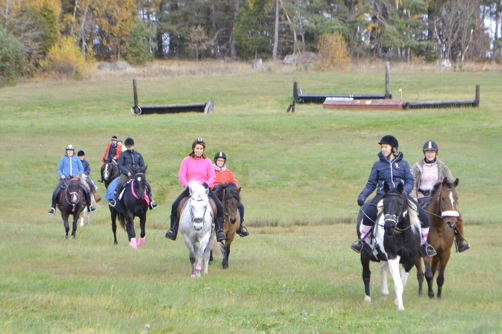 The return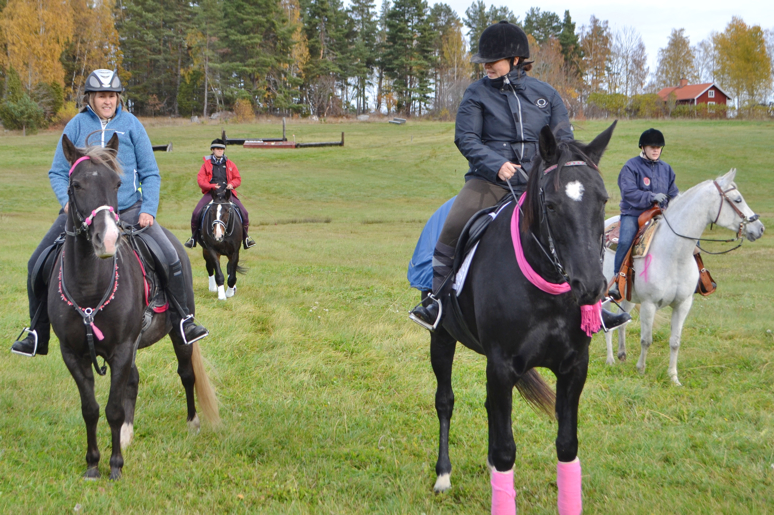 Maggan took over Calinka when we nearly got back as I had to feed David

The participating Rockies, from right: Sylvia with Fiona, Helena with Percy and Maria with Bunny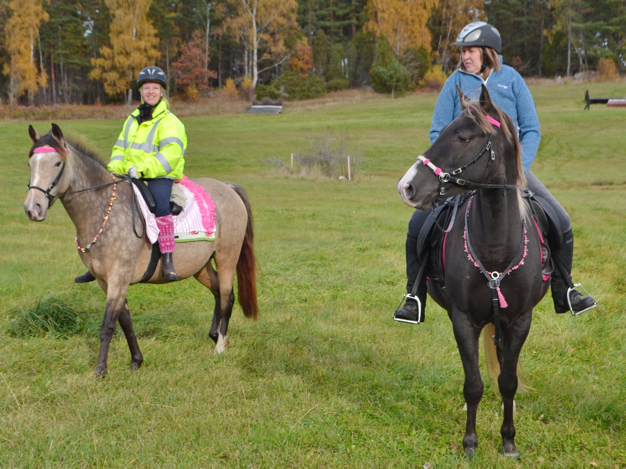 Helena and Percy and Maria and Bunny – both tried to ride Rockies for the first time today!
http:///ullekalv.se/wp-content/uploads/2015/09/ullekalv_header_logo.png
0
0
Ingrid Amadori
http:///ullekalv.se/wp-content/uploads/2015/09/ullekalv_header_logo.png
Ingrid Amadori
2013-10-19 17:55:00
2013-10-19 17:55:00
2013 Pink Ride