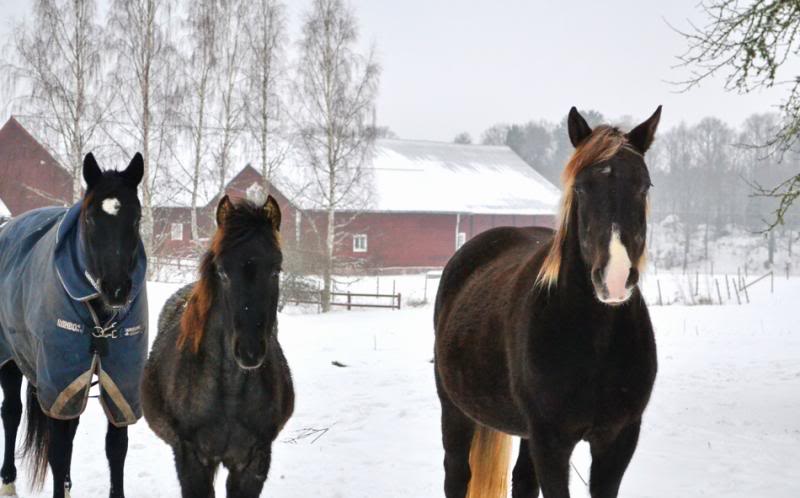 När jag kom försökte Percy hålla mig för sig själv och hotade sparka alla andra hästar… Det var tydligt att alla ville ha uppmärksamhet idag.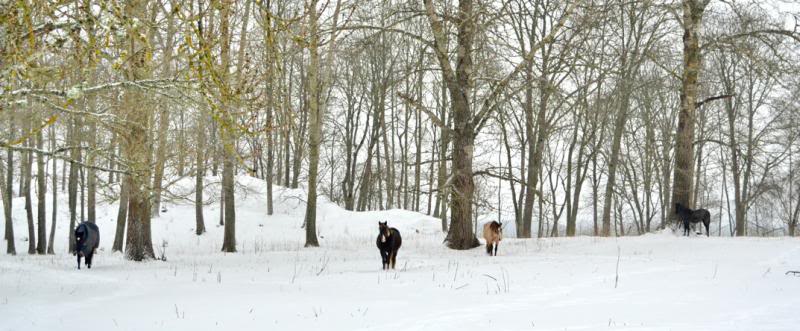 Calinka behövde verkligen motioneras, det visste jag. Men inte insåg jag att det skulle innebära att hon var ovanligt fånig, eller att det skulle vara traktorer ute och skotta snö. Nåja, det gick bra, men min vnaligtvis lugna häst blev lite mer…upplivad. Medan Calinka stod inne och torkade till tog jag ut Percy på en lite kortare tur. Vi mötte Sylvia med sällskap och Percy blev lite ställd – andra hästar ute på tur. I skogen såg vi sedan ett par rådjur som vi råkade valla framför oss – Percy tittade väldigt på dem. Jag trodde att vi träffat rådjur tidigare och om inte annat att hon vant sig genom att se dem i hagen. Tydligen inte – eller så var det hästmötet som spökade. Konstigt att se hästar och bara passera…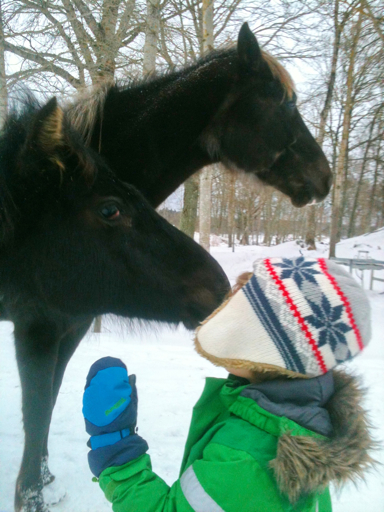 Isac and Tea
To much energy
When I came Percy wanted to keep me by herself, thretening all horses that tried to come close… Seems as all of them really wanted attention today.
Calinka needed work, I knew that. I didn't realize that she had to be a little spooky, or that tractors would be out plowing. Everything went well, but Calinka got a little…energetic. While Calinka was in the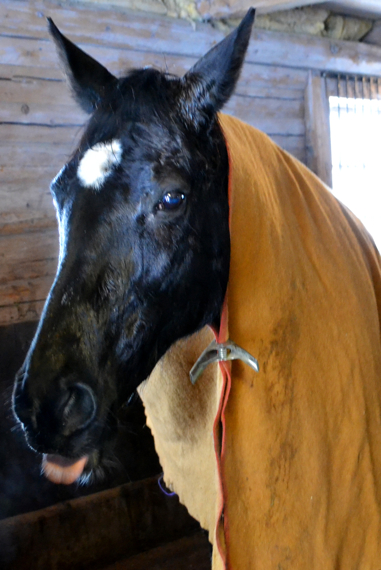 Calinka after work – all covered in a blanket.
stable, drying from her work I brought Percy for a short ride. We meet Sylvia and friends and Percy got confused – other horses on the roads. In the forest we saw a couple of row-deer and managed to push them infront of us. Percy was very attentive, and watched them carefully.I thought we had meet row-deer before and that he had seen many from the pasture. Apparently not – or the meeting with then horses got her confused. Strange thing – meeting horses on the trail and just passing them…
http:///ullekalv.se/wp-content/uploads/2015/09/ullekalv_header_logo.png
0
0
Ingrid Amadori
http:///ullekalv.se/wp-content/uploads/2015/09/ullekalv_header_logo.png
Ingrid Amadori
2014-02-01 17:37:00
2014-02-01 17:37:00
För mycket energi