Julmarknad och tölt i mörkret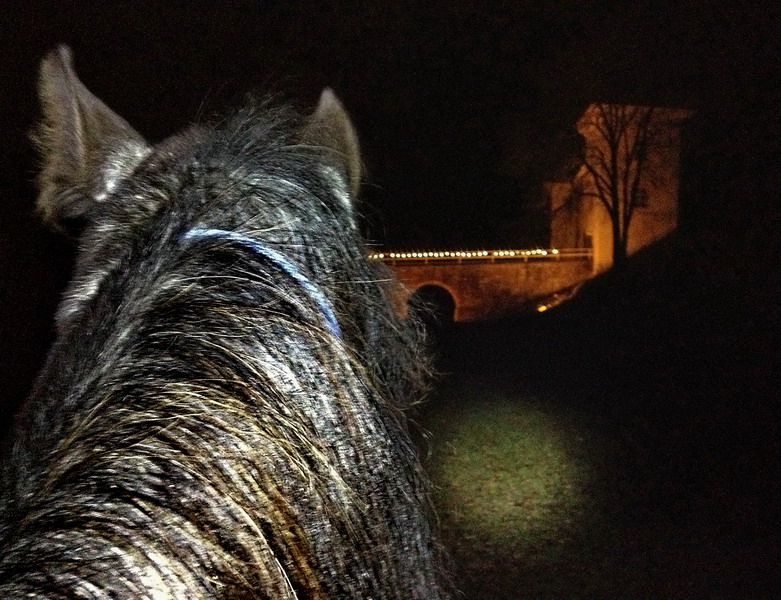 The castle in the background.
Några få gånger har jag varit med om de där magiska ridturerna, de som man minns resten av livet, det som är kärnan till varför jag håller på med hästar. Kanske var jag nära en sådan upplevelse igår. Min lust att åka till stallet var obefintlig och det var mörkt och lite ruggigt ute. Men sedan gav jag mig iväg med Percy. Rakt igenom julmarknaden som håller på att byggas upp. Ut i hagen där parkeringen är och där bad jag om lite tölt. Hon töltade på fint frammåt; jag satt alldels stilla i mörkret och hörde mest henne hovslag. Barbacka. Bettlöst. Oskott. Ett par korta galopper kunde vi inte motstå och hon kändes riktigt fin. Det må låta banalt med just då och där var det underbart. Och aldrig förr har jag upplevt något så härligt i tölt, något som förhöjdes av gångarten. Lycka.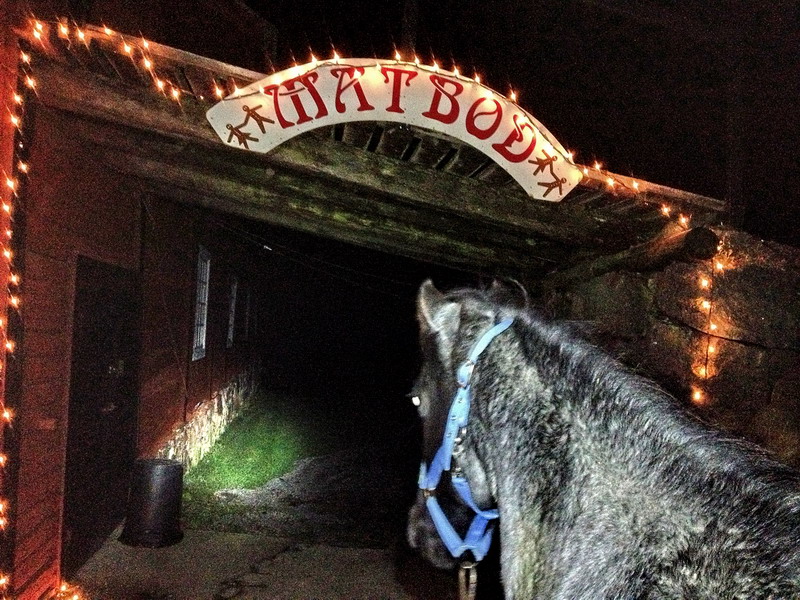 The brideg we usually walks under, now ther is going to be food for sale in the barn.
Tea fick efteråt följa med ett varv för att kolla på alla konstiga saker. Det gäller att passa på med miljöträningen.
Gait in darkness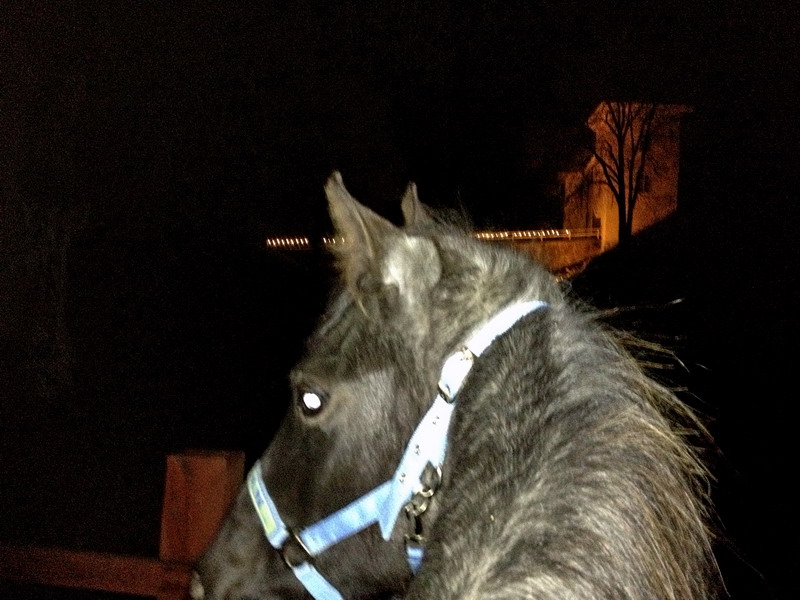 The castle and Tea once again.
There are a few magic rides that I will remember all my life, the reason why I continues with horses. Those don't happen often but maybe I was close to one yesterday. I wasn't in the mood to visit the horses; dark and a bit chilli. But I took of with Percy. We passed throw what is transforming in to a Christmas market. In the pasture that is going to be the parking we started to gait. I could just sit there, in the darkness and try to listen to her hoof beats. Bareback. Bitless. Shoeless.We couldn't resist a few short canters either. It might sound simple but it wasn't. It was wonderful. I have never before experience something where gaiting makes the experiece even better. Happiness.
Afterwards I took Tea for a walk in the area to look at all strange things.
http:///ullekalv.se/wp-content/uploads/2015/09/ullekalv_header_logo.png
0
0
Ingrid Amadori
http:///ullekalv.se/wp-content/uploads/2015/09/ullekalv_header_logo.png
Ingrid Amadori
2014-11-13 14:08:00
2014-11-13 14:08:00
Julmarknad och tölt i mörkret