Eftersom hästarna gått i hagarna hela vintern är det inte så mycket gräs på Ekenäs längre. Som tur är har Marias granne ett par hagar kvar sedan hon hade hästar och de kunde lätt fixas iordning. Då var det bara att flytta några hästar.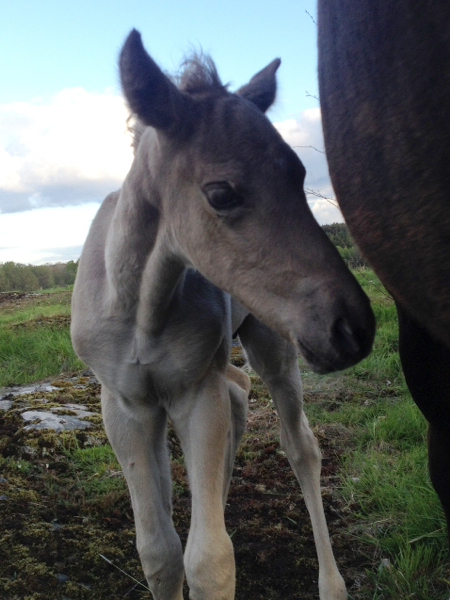 Jag bestämde att vi skulle testa om det gick att få iväg Bunny och Joe eftersom Bunny är den som allra mest behöver bra gräs nu när hon ger di. Det verkade däremot tveksamt eftersom jag aldrig riktigt hanterat Joe. Nåja, vi tog in dem i stallet, backade transporten nära och gjorde en snitslad bana mot transporten. Bunny gick först på, men Joe tvekad så Bunny gick av igen. Vi höll på att ge upp eftersom vi inte vill läga så mycket tid eller stress på hästarna men så fångade jag Joe med armarna och lyckades med lite hjälp baxa upp honom på släpet. Där stod han tills Bunny behagade gå på (vilket tog 5 minuter eller så, hon är inte överdrivet förtjust eller van vid att åka transport). Sedan kunde vi åka.
Bunny tycket allt att det var lite jobbigt, vilket man ju kan förstå, men hon har sett väldigt nöjd ut på betet så jag tror det goda övervägde den korta åkturen på fem till tio minuter.
Sedan tillbaka till stallet och hämta Tea. Hon har aldrig åkt transport tidigare, men tvekade max 30 sekunder innan hon gick på lugnt och sansat. Nu går de och verkar nöjda! Stort tack för hjälpen till de som hjälpte till med att fixa hagar och lastning!
Joe changes pasture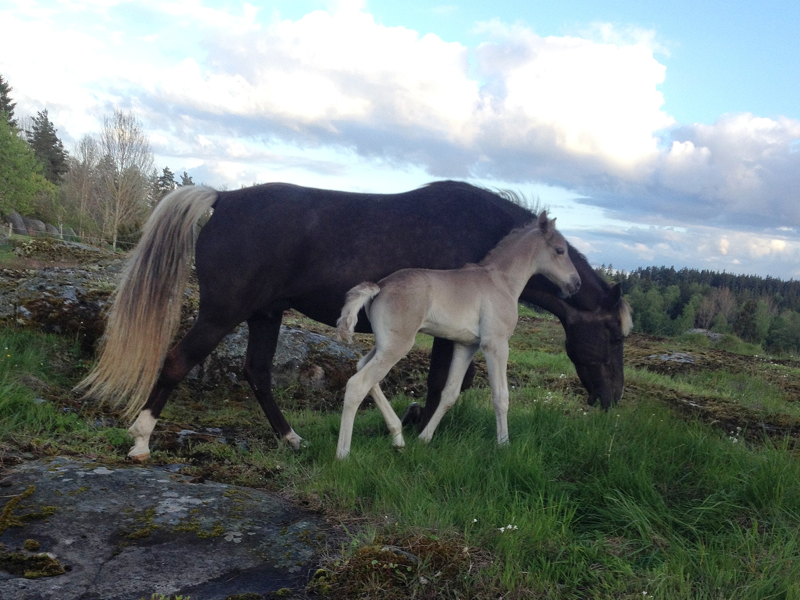 As the horses has spent all winter in the pastures there isn't very much grass at Ekenäs any longer. Luckily Maria's neighbor has a couple of pastures since she had horses a couple of years ago and they could easily be prepared. Then I only had to move horses.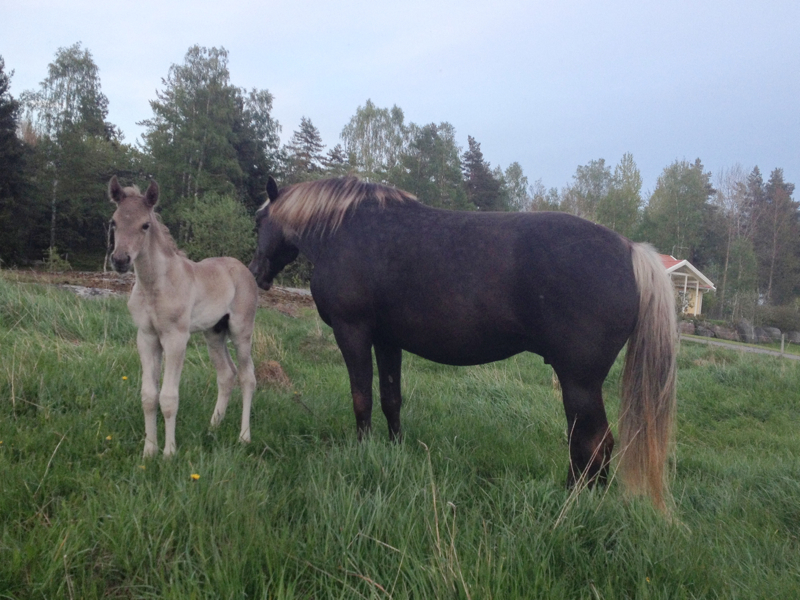 I decided that we should try to move Bunny and Joe as Bunny is the one that needs most grass right now while nursing Joe. But it seemed to be the most difficult task as I hadn't been close to Joe yet. Still, I brought them into the stable and parked the trailer close by, trying to make a path up on the trailer. Bunny stepped in rather fast, but not Joe. So bunny got nervous and got of the trailer. I thought to give it up as I didn't want to push it very much but before that I got a grab on Joe and with some help I managed to get him in the trailer and cold hold him there until Bunny decided to get on. (That took about 5 minutes or so, she isn't very happy about the trailer and has not been on many trips).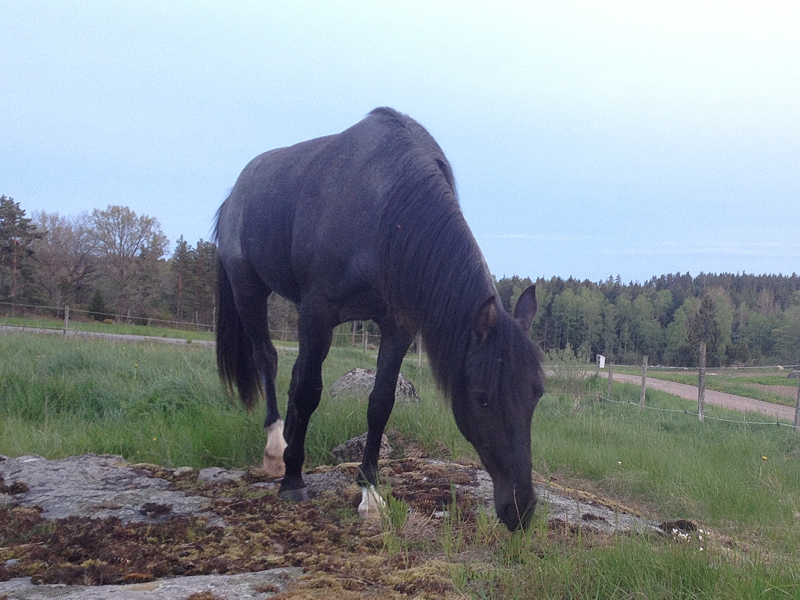 Bunny found traveling a little hard, but really enjoys all the food now so I think the good is more than the hard time in the trailer (about 5-10 minutes) was worth it.
Then we headed back and loaded Tea. She has never been transported before but it took about 30 seconds to get her on the trailer. Now all of them seems to be happy! Thanks all of you that helped be load horses and fix pastures!
http:///ullekalv.se/wp-content/uploads/2015/09/ullekalv_header_logo.png
0
0
Ingrid Amadori
http:///ullekalv.se/wp-content/uploads/2015/09/ullekalv_header_logo.png
Ingrid Amadori
2015-05-21 16:35:00
2015-05-21 16:35:00
Joe byter bete