Som företagare kan jag inte ha hästar som bara är mysiga. På något sätt måste de bidra. Mina ston får föl, vilket är deras jobb. Sedan kan vi rida, mysa och ha hur kul som helst, men ett sto som inte ger föl kan jag inte ha i verksamheten. Min gamla travhäst Calinka får inte föl – men hon ingår inte heller i företaget även om hon går tillsammans med mina hästar.
Som uppfödare vill jag se flera generationer, få följa linjer vidare och förhoppningsvis få fram ännu bättre hästar. Därför har jag sparat Iris. Hennes mamma är en underbar häst som gett många fina föl och iris har fått en del av mammas goda egenskaper tillsammans med pappas höjd och bättre rörelser. Nu när hon är fyra år är det hög tid att betäcka henne, vilket jag planerat för länge. Jag har på alla sätt försökt få tag på en hingst. Men det är inte lätt. Henens pappa Pepper är den enda godkända hingsten i Sverige. Till slut föll valet (efter månaders tänkande) på Danmark. I söndags skulle vi åka dit. En lång dag, tur och retur med två hästar (hästarna skulle lämnas i Danmark). Färja Göteborg – Fredrikshavn. Om nu Iris hade gått att lasta. Hon har lastat bra tidigare, men kan backa ut lite snabbt. Senast vi åkte var hon lite stressad då hon blev själv kvar någon timme medan vi körde hem Whizzy, men hon gick på, på mindre än en halvtimme och två personer. Jag lastade hemma senast några dagar innan resan. Nu en större och bättre transport och hon var inte rädd. Men inte skulle hon på. Inte så lätt att ringa hjälp vid 4 på morgonen heller och färjor väntar inte…
Det andra rockystoet blev kvar och betäcks med Pepper då hon inte vill stå själv på transporten under färjan. Men Iris? Just nu vet jag inte vad jag ska göra. Korsa? Låna ut? Sälja? Ett är säkert – vi behöver ytterligare minst en godkänd hingst i Sverige.
When you have a business as I do can't you have horses that just hang around. Everyone has to contribute. My mares have foals – that is their job. Then do I love to ride them, play with them or just be around but a mare that don't gives me foal can't stay in the business. My old STB Calinka don't have foals – and she isn't in the business either. I don't like her less or more because of that and she lives happily with my other horses.
As a breeder would I love to follow generations and try to improve them even more. That's why I have saved Iris. Her mother is such a good mare and her daughter got some of that from her and height and better movements from her sire. At four years age is it time to breed her. After months of thinking did I chose Denmark. This Sunday was the day. A long day with two horse, going back and forth the same day (leaving the horses in Denmark). Ferry Göteborg – Fredrikshavn. If Iris had got on the trailer. She has been loading fine before, she can get of quickly so it is hard to close behind her thou. She was a bit stressed last trip as Whizzy had left and she was alone about an hour at the place but we still got her in the trailer with two people and less than half an hour. I loaded her just a few days before at home without no issues. This was a bigger and better trailer and she wasn't afraid. She just froze and refused to move. Not easy to call for help at 4 in the morning and ferries don't wait…
So the other mare stayed for a date with Pepper instead as she probably don't like to be alone in the trailer on the ferry. But Iris? Right now I don't know what to do. Cross-breed? Let someone borrow her? Sell? One thing is for sure – we need one more certified stallion that isn't related to pepper in Sweden.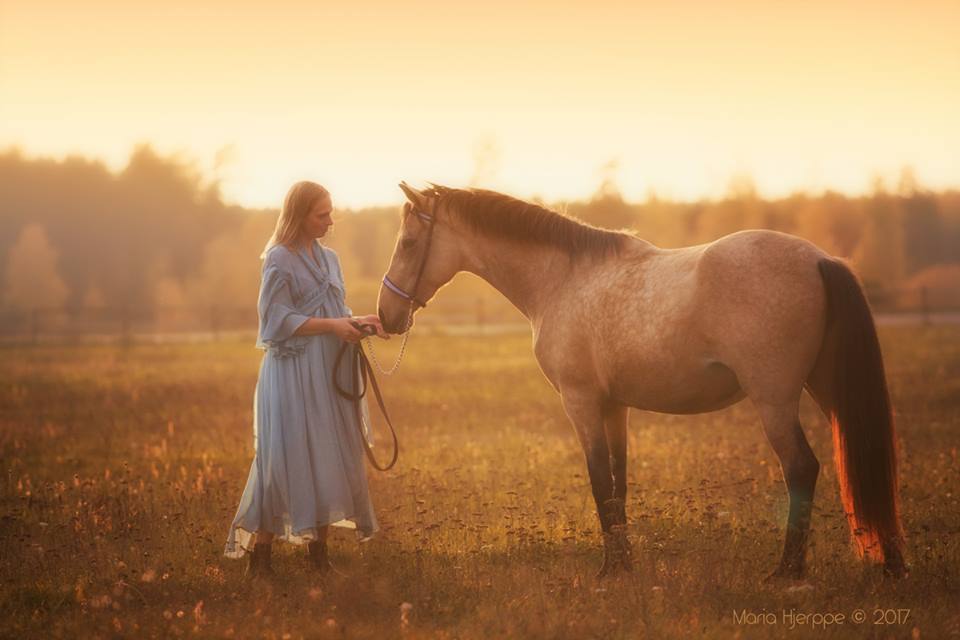 http:///ullekalv.se/wp-content/uploads/2015/09/ullekalv_header_logo.png
0
0
Ingrid Amadori
http:///ullekalv.se/wp-content/uploads/2015/09/ullekalv_header_logo.png
Ingrid Amadori
2019-06-25 22:07:13
2019-06-25 22:07:15
Danmarksresa