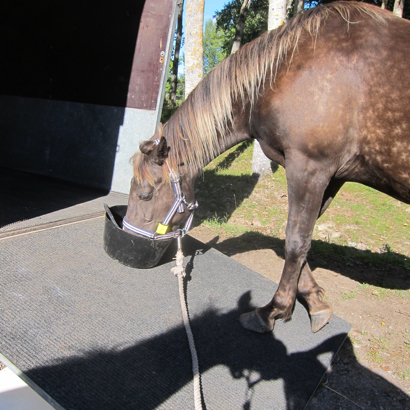 Some food to start with..
Sedan de kom till Sverige har ingen av mina Rockies lastats och innan dess har de inte heller åkt så mycket. Bunny fick jag tom höra när hon klev av lastbilen att jag nog behövde lastträna henne… Amerikanska transporter är dessutom annorlunda: ofta större, ingen ramp utan step up och ibland saknas fönster men det är öppet istället. Så, i går blev det av, lastträning. Varje häst fick nog omkring 10 minuters träning och även om vi inte stängde igen känner jag mig ganska säker på att vi skulle komma iväg ifall vi måste.
(Och jag missade att fota Embla och Percy, men de skötte sig lika bra).
Trailer training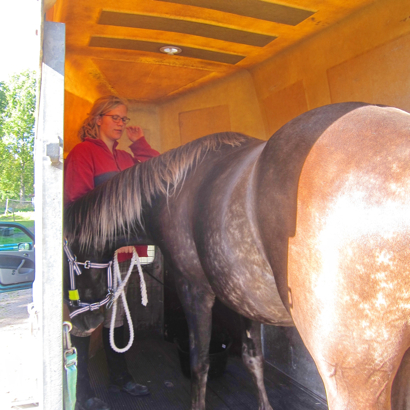 …and then she got all the way…
As they came to Sweden none of my Rockies have been loaded and before that they hadn't travel much either. The man unloading Bunny even told me that she need some training… American trailers are often different: bigger, a step up and sometimes there are no windows, but open. Yesterday we trained loading. Every horse got about 10 minutes. even if we didn't close the door I feel rather confident that if we have to get away we do that.
(And I forgot to photo Embla and Percy but they did as good as the others).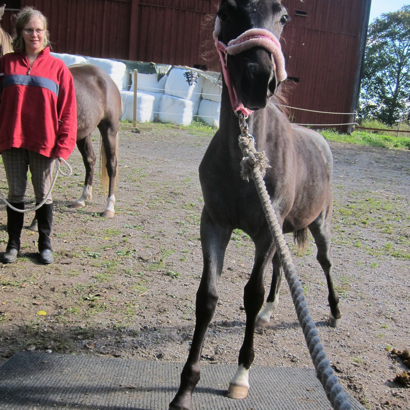 Tea tried as well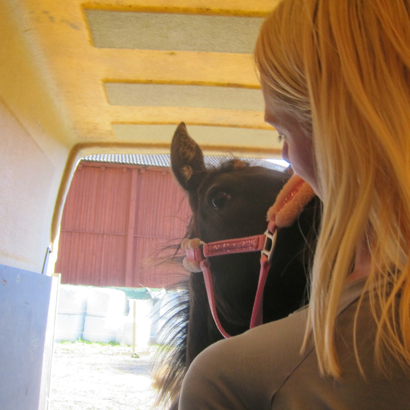 ..and cuddled with me while she got inside…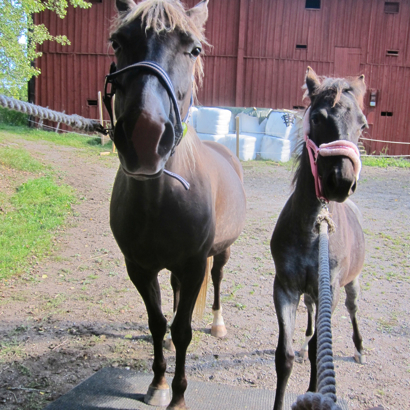 We got both onboard at the same time…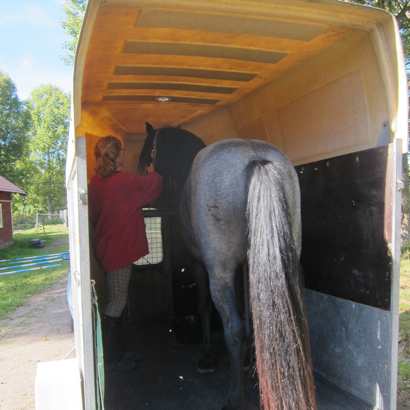 Pepper didn't like to get of – I think he didn't like the ramp.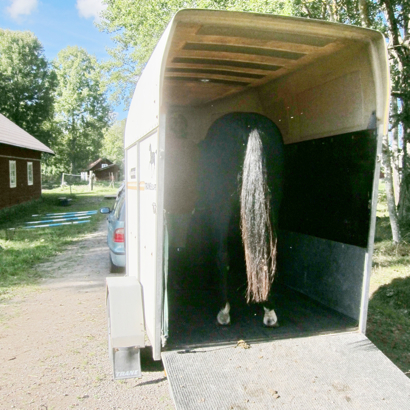 Calinka – the one that was hardest to load – she got a new trick and refused to bend her neck so she walked sideways…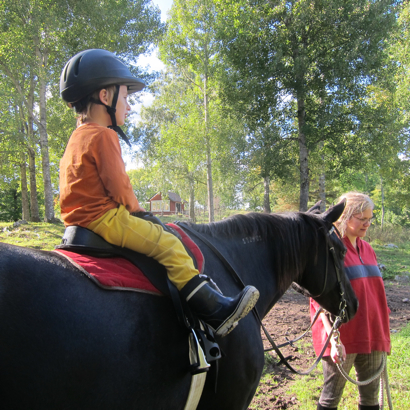 Isac and Tora rode Calinka afterwards.
http:///ullekalv.se/wp-content/uploads/2015/09/ullekalv_header_logo.png
0
0
Ingrid Amadori
http:///ullekalv.se/wp-content/uploads/2015/09/ullekalv_header_logo.png
Ingrid Amadori
2013-09-21 19:54:00
2013-09-21 19:54:00
Lastträning