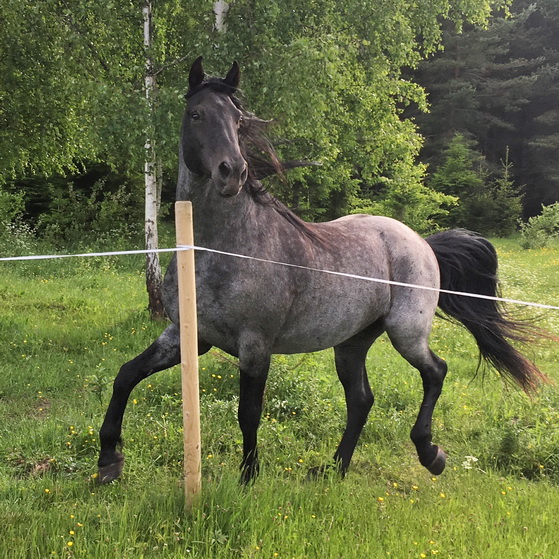 OJ, vilken säsong! Den började redan första april och tog slut i mitten av september! Nu för första gången med två hingstar och fler ston kom det.
Totalt har det nu varit 14 ston betäckta, 7 av Footy och 7 av Pepper och 12 av dessa är dräktiga! Av de två icke dräktiga kom den ena inte i en ordentlig brunst och någon betäckning kunde aldrig ses medan det andra stoet hade svårt att komma igång, sprutades men ändå inte blev dräktigt. Tyvärr är det nästan alltid något eller några ston som inte tar sig. Svårt att säga varför, naturen är naturen, men relativt ofta har jag tyckt att det antingen varit ston som inte riktigt brunst eller varit äldre. Vilket verkar väldigt rimligt som anledning.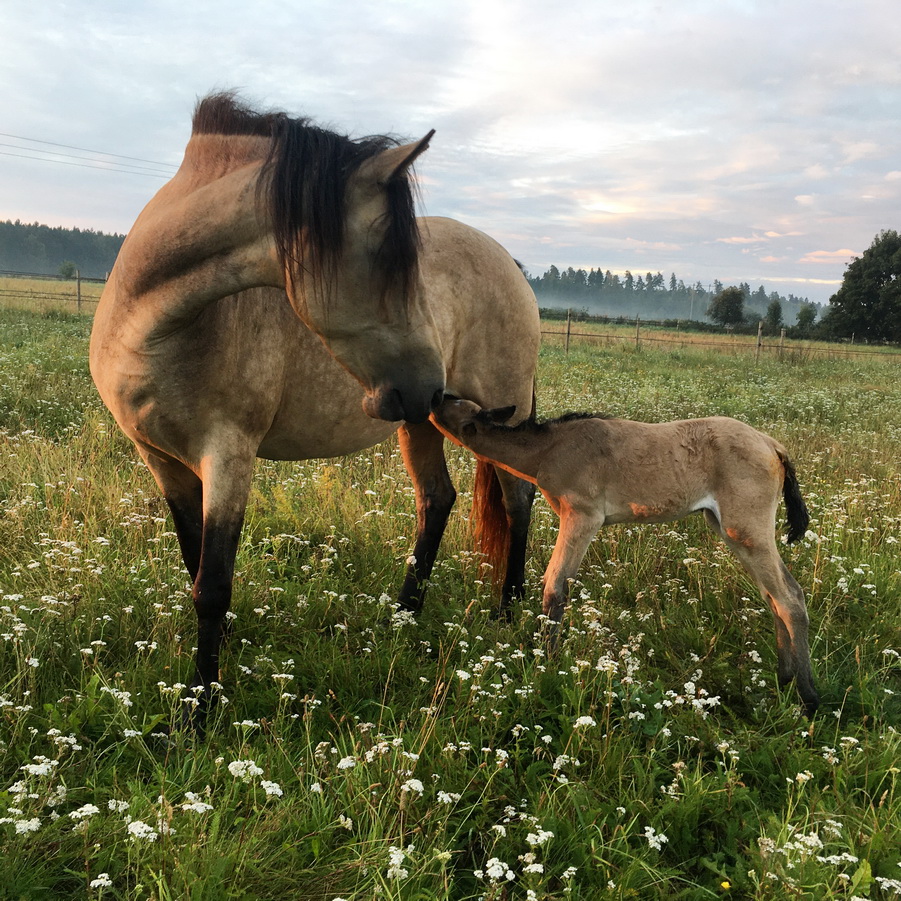 Eftersom det inte finns så många rocky ston i Sverige är det många olika korsningsföl på väg. Flera av dem är jag lite extra nyfiken på då jag inte sett liknande korsningar innan. Dessutom kommer det att bli kul att se vad Footy ger med mina ston. Jag vet ju vad de ger med Pepper, men vad är stona och vad är hingsten? Kanske blir lite lättare att förstå när det nu blir en annan hingst på alla av mina ston förutom Bunny.
Honey, Whizzy, Percy och Iris är alla betäckta med Footy och Bunny med Pepper. Så, nästa år kan det bli rekord på antalet föl här om allt går väl! Antalet ston som betäcks kommer bli färre från min sida, ett par av mina ston kommer få ett välförtjänt upphåll från avel nästa år.
Breeding season 2020
Wow, what a season!It started April 1 and ended in the middle of September. First time with two stallions and more mares than before.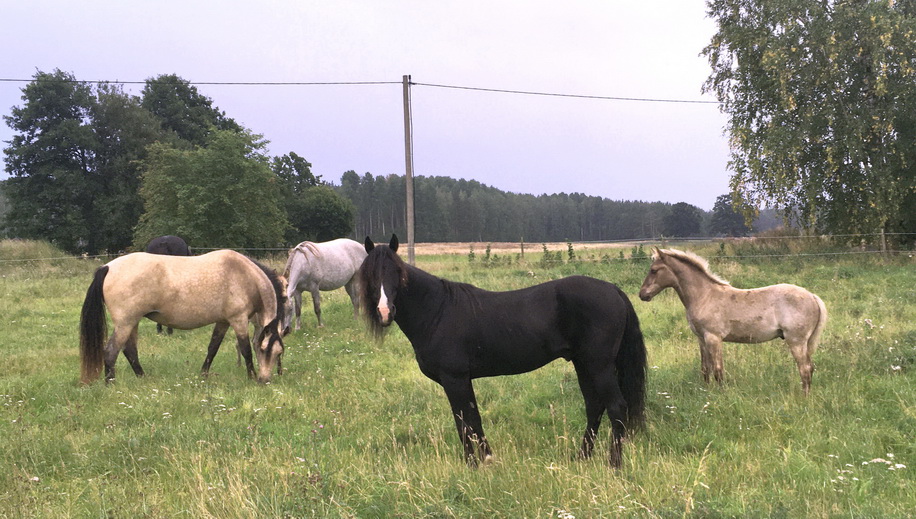 In total 14 mares were bred, 7 by Footy and 7 by Pepper. 12 of those are pregnant! One of the two that didn't get pregnante never got a good heat and did never seem ready for breeding. The other mare that didn't get pregnanat also was hard to get in a good heat, even if she got hormones after about four weeks without a heat to get here there. Sadly it is often some owner that get disapinted as there mare don' get pregnant. Its hard to tell why, just nautre I guess, but I think there have been a trend towards older mares and mares that don't get good heats. And that sounds very possible as reasons.
As there aren't very many Rocky mares in Sweden there is many rocky – crosses in the making. I am more curious in some of them as I never have seen some of the combos before. It is also very exciting to get a better picture of what Footy gives with my mares. I know about Peppers babies, but what is more his contribution and what is the mares? Maybe I get a better clue to that next year.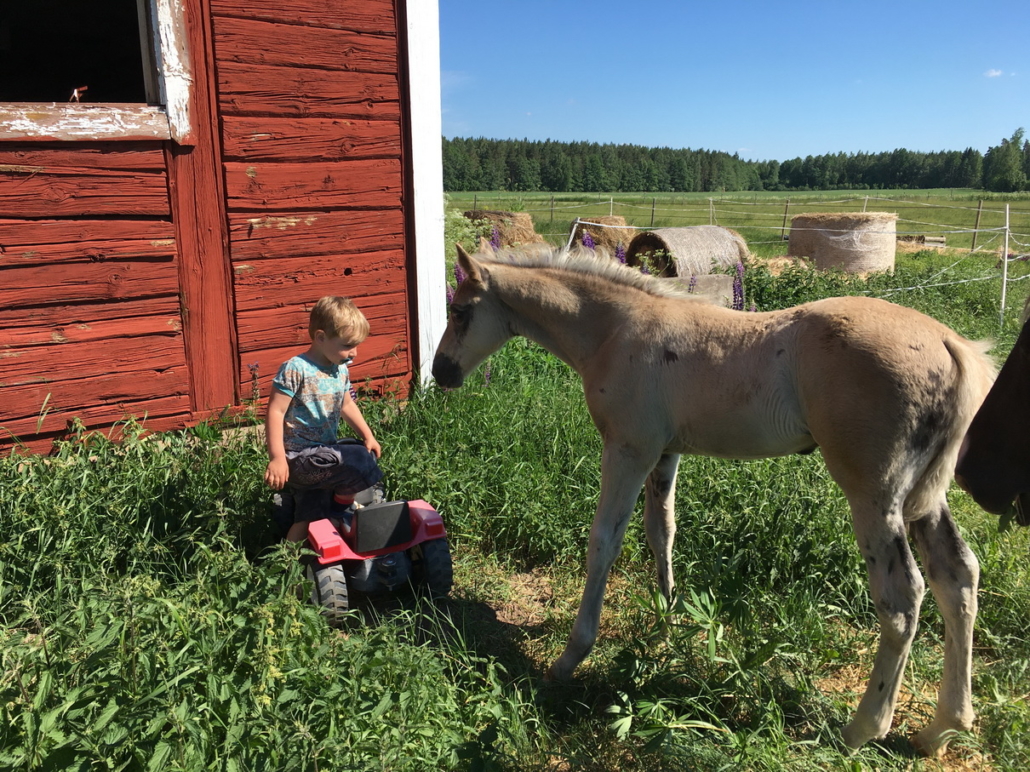 Four foals were born here this year – from May 1 to August 20. Honey, Whizzy, Percy and Iris are all covered with Footy for next year. So, next year can it be a new records of the foals born here. But my breedings next year is going to be less, a couple of my mares is scheduled for a year rest from breeding.
http:///ullekalv.se/wp-content/uploads/2015/09/ullekalv_header_logo.png
0
0
Ingrid Amadori
http:///ullekalv.se/wp-content/uploads/2015/09/ullekalv_header_logo.png
Ingrid Amadori
2020-10-17 20:51:59
2020-10-17 20:51:59
Avelssäsong 2020