Helgen och slutet av veckan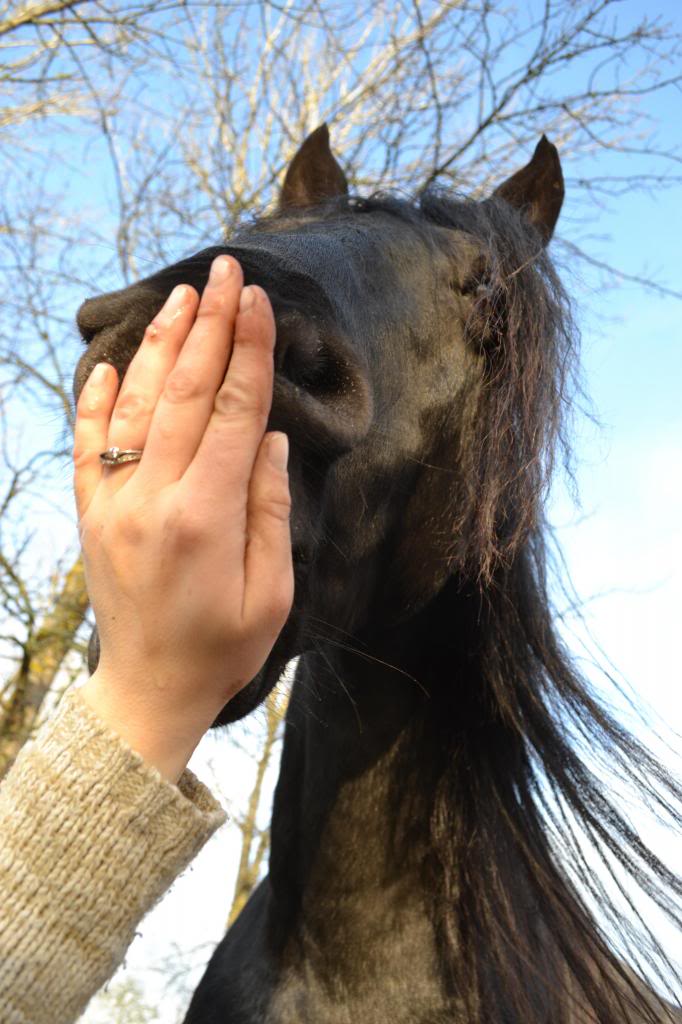 Onsdagen
hade jag hästledigt och Maria tog ut Percy på en ridtur och Bunny och Calinka på en promenad tillsammans. Traktorer var tydligen helt ofarliga enligt Percy, medan kuyggorna från träden en bra bit bort var mycket farligare…
Torsdagen var jag åter i stallet och tog återigen en promenad med Pepper och Mika och Calinka fick sin svans tvättad
Fredagen tog Maria ut Percy en sväng och hon skötte sig väl, men lera på vägen mellan stallet och hagen (mindre än i hagen) var nästan oöverstiglig och det bästa vore om Maria bar henne… (Maria höll inte med Percy i frågan).
Igår tömkörde jag Pepper – han var jättefin! Calinka fick äntligen komma ut på en kort skrittur, hon var nöjd! Maria och en kompis till henne tog ut Percy och Bunny på en kortare ridtur.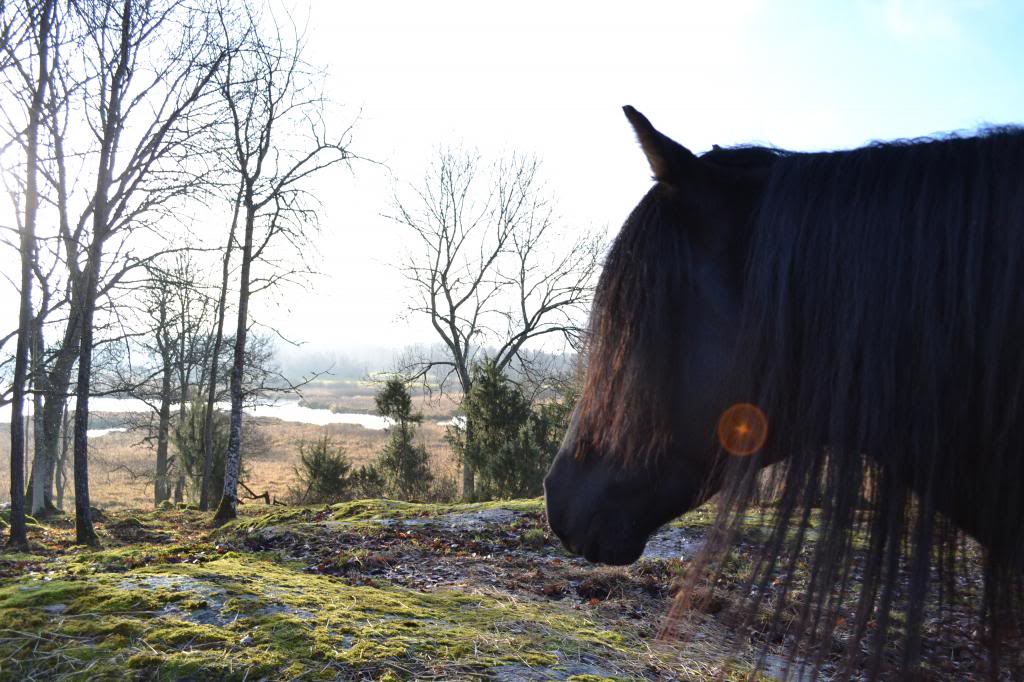 Idag
fick Calinka skritta lite längre, omkring trettio minuter och Pepper fick gå på en kort promenad. Vi testade att gå och upp och ner i en backe och så hoppade vi över diken. Då blir han så glad och busig och hoppar runt. Bunny och Percy var besvikna över att de inte fick komma ut och därmed fick jag knappt ut dem ur stallet.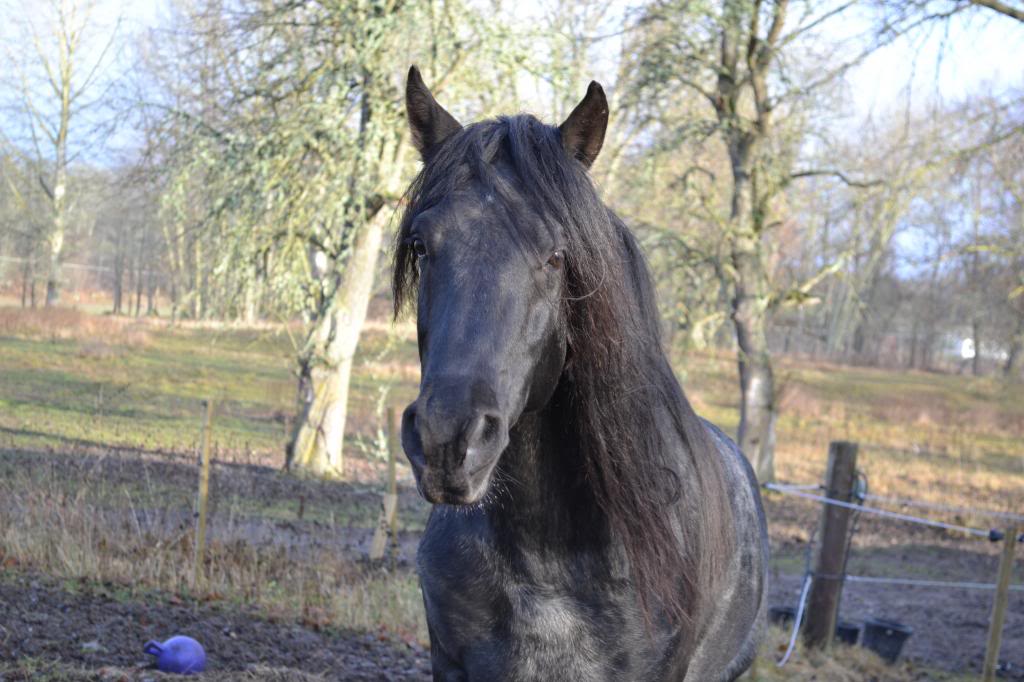 Wednesday I had a day of the horses and Maria got Percy out for a trail ride and Calinka and Bunny for a walk together. Apparently tractors was not scary, but the shadows from the trees and bushes far away was much worse…
At Thursday I was back in the stable and took, again, Pepper and Mika for a walk. And Calinka got her tail washed as well.
During Friday Maria brought Percy once again and she behaved well. But the mudd between the stable and the field (less mud than in the field) was nearly impossible to pass and Percy wanted Maria to carry her… (Maria didn't really agree with that).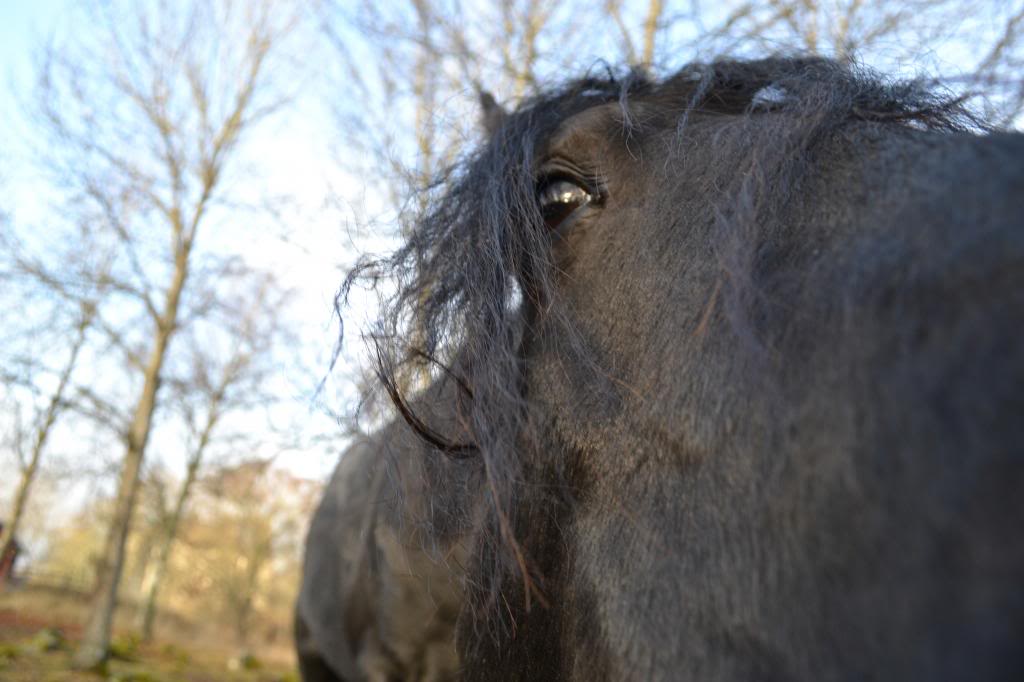 Yesterday I long reined Pepper – he was gorgeous! Calinka got her first walk with a rider for some time, so she was content. Maria and a friend of her brought Percy and Bunny out for a shorter trip.

Today I took Calinka a thirty minutes walk bare back and Pepper and I took a shorter walk.We tried to walk up and down in a small hill and jumped a ditch several times. That makes him so happy that he just jumps around! Bunny and Percy was disappointed that they didn't get to do anything and refused to get out of the stable – had to get a halter for Percy…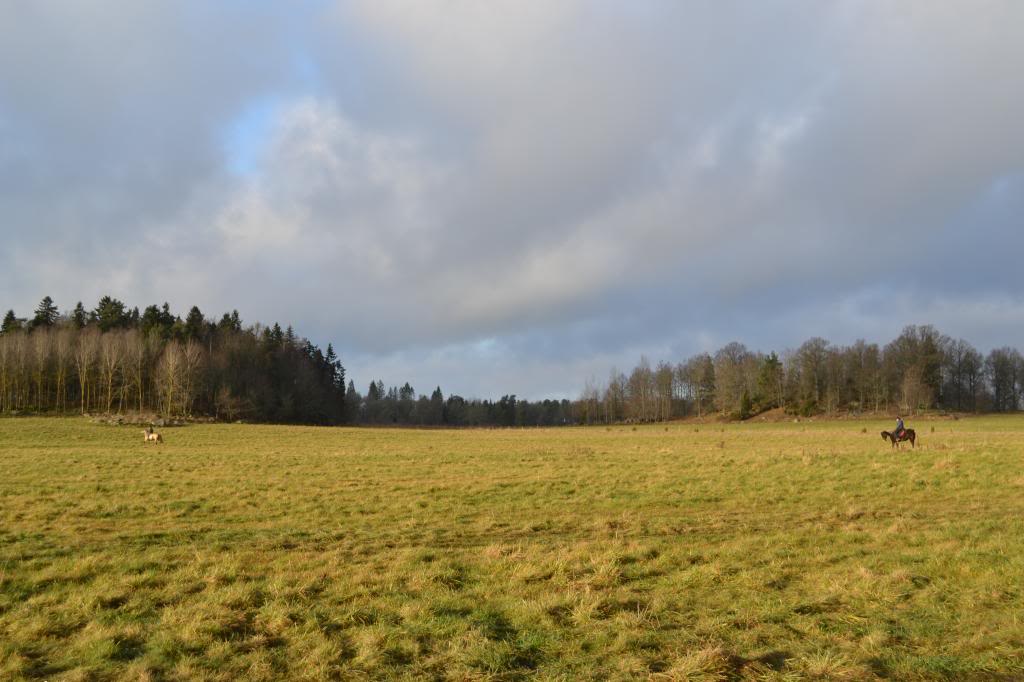 Bunny: What is the problem with a new rider and my friend disappearing? I think I scratch my head instead…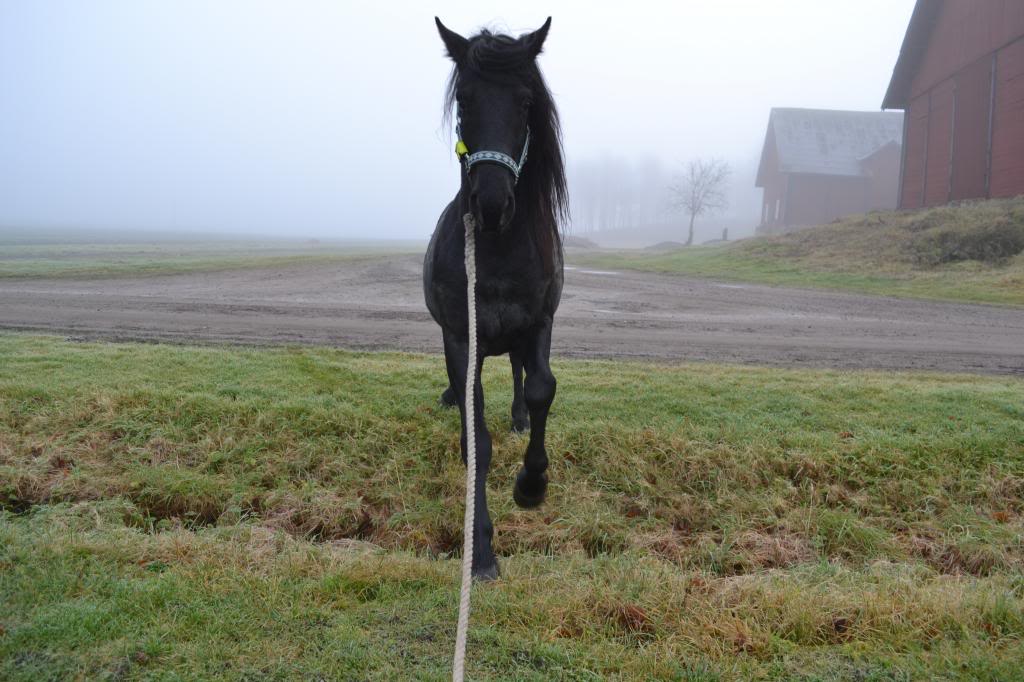 It is so fun to jump!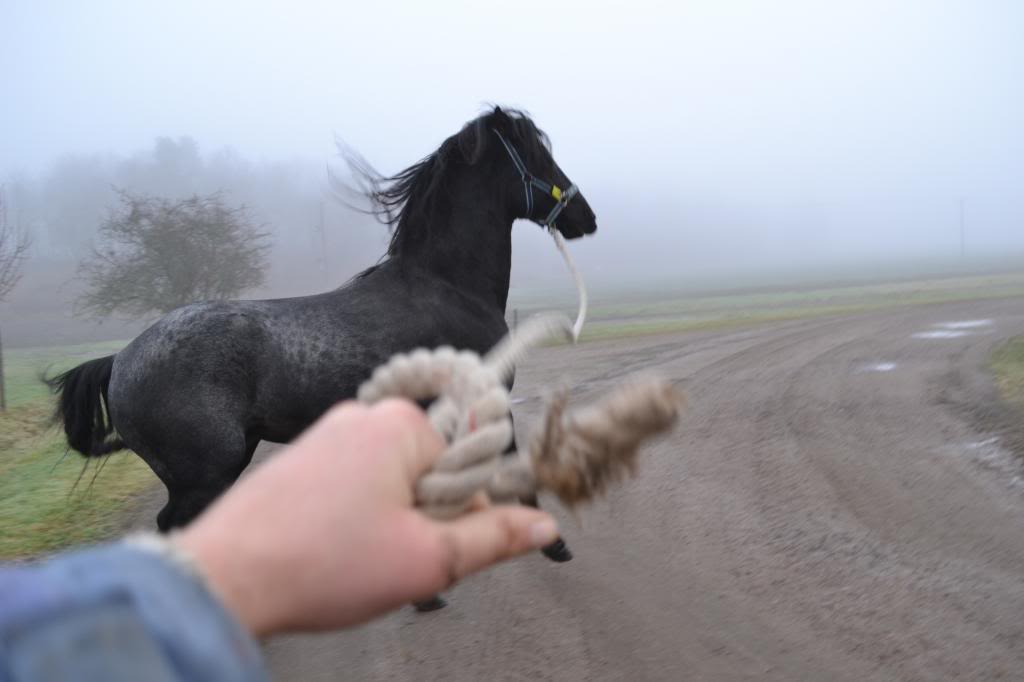 ..I probably jump more after clearing the ditch…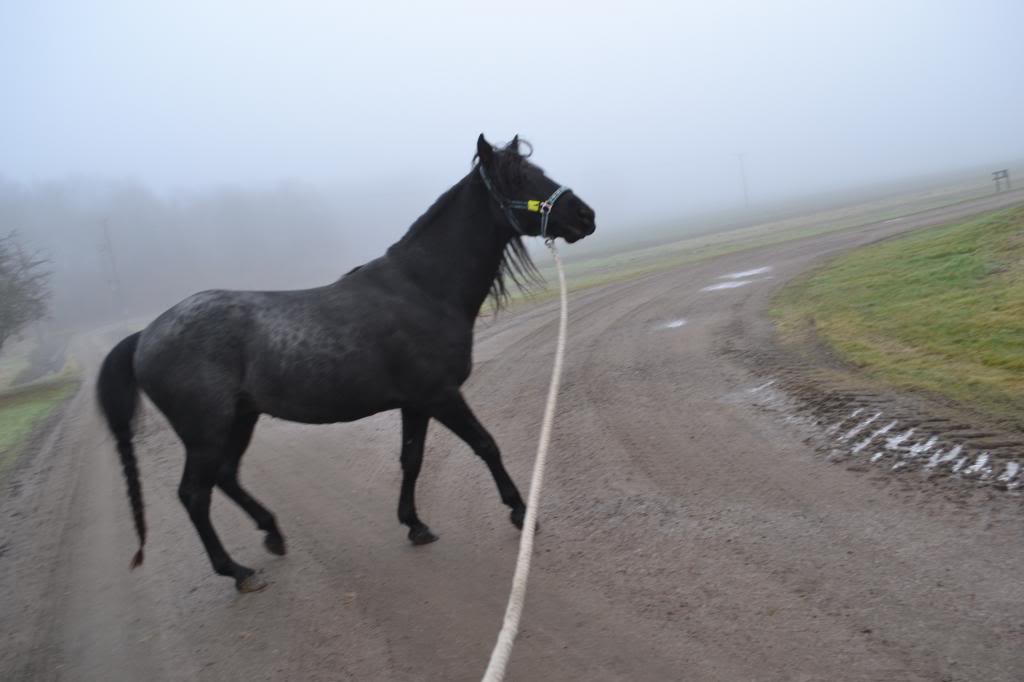 ..but calm down quickly.
http:///ullekalv.se/wp-content/uploads/2015/09/ullekalv_header_logo.png
0
0
Ingrid Amadori
http:///ullekalv.se/wp-content/uploads/2015/09/ullekalv_header_logo.png
Ingrid Amadori
2012-11-25 20:57:00
2012-11-25 20:57:00
Helgen och slutet av veckan