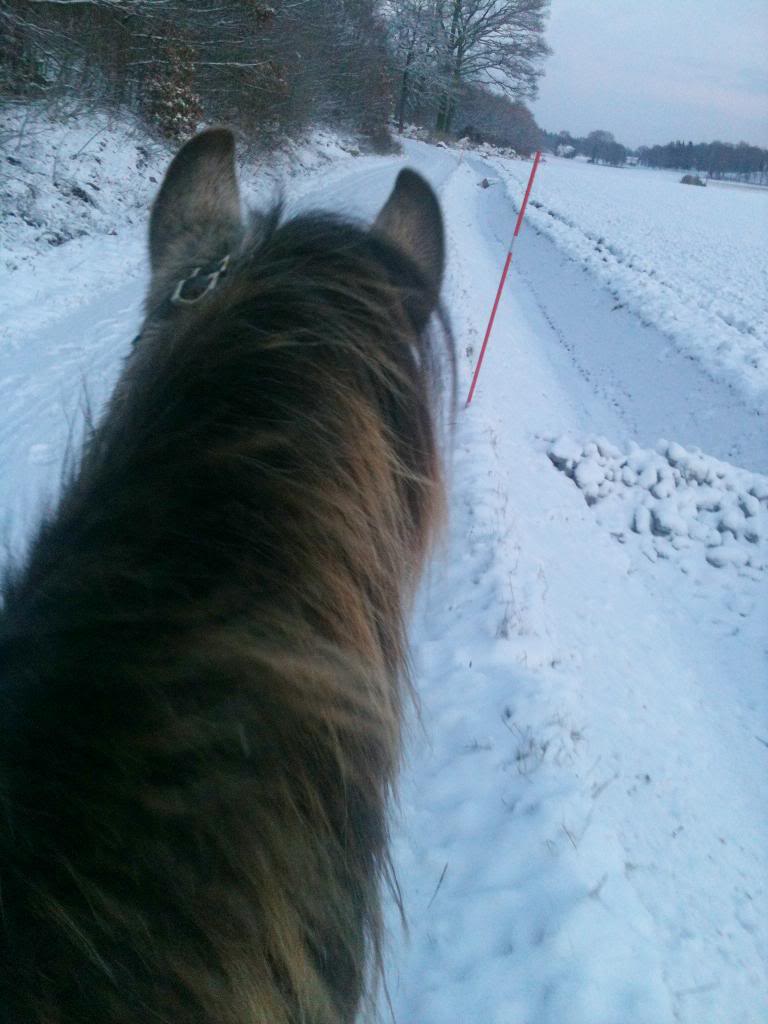 Percy
Så skönt med helg och bättre möjlighet att motionera hästarna. Lördagen blev det därför omkring 30 minuter med Calinka där jag provade att trava henne en bit. Hon vart glad och såg fin ut i bena när vi kom hem. Nästa på tur var Percy, på med sadeln och iväg. Vi var nog ute i sådär 40 minuter. Hon kändes väldigt säker på fötterna, men tycket att det var lite väl hårt så det blev nästan bara skritt. Däremot vågade vi oss över ett litet, litet dike och genom lite frusen lera. Percy var minst lika stolt som jag över hennes bedrift. Bunny försökte hela eftermiddagen övertyga mig att ta ut henne och till slut blev det hennes tur, men det fick bli tömkörning. Hon är så duktig med tanke på attdet är tredje gången! Pepper fick komma ut med Mimmi som tog honom på en promenad. Han lär haf haft en del energi.
Söndagen började bra med tömkörning. Han var väldigt tjusig jobbade bra, men hade massor med energi. Många fina galopper blev det däremot! Bunny fick sedan komma ut, andra gången jag rider henne och första gången vi går ut själva.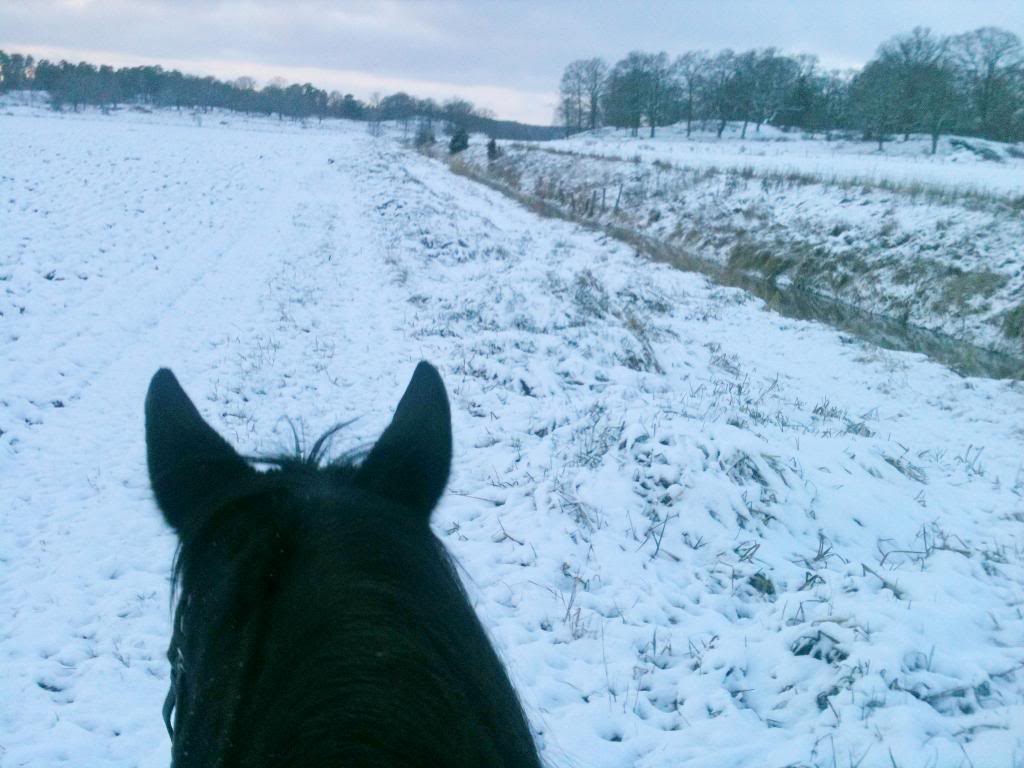 Calink
Lite otäckt var det, men hon skötte sig väl. Vi tränade på att gå iväg och att inte svänga hemåt i förtid samt att öka tempot utan att jag bad om det. Jag känner att hon lätt skulle kunna bli en häst som är seg på väg bort och springer hem, så kontroll och lyssna var dagens tema. Hon skötte sig så väl så att hon faktiskt fick ta en galopp på hemväg när hon bad om det. Jag hade precis sagt till henen att hästar som sköter sig mycket väl kan få fråga om de får galoppera, öka tempo etc, så jag antar att hon förtjänade det. Sista häst blev Calinka som fick jogga lite till idag. Hon är stel, men det lossar mer och mer när man rider henne lite och hon får bli lite varm och gymnasiterad. Som bonus såg vi sex hjortar som betade på ett fält.
It is so nice with a weekend and better possibility to work the horses. During Saturday I brought Calinka out for about 30 minutes, mostly walk but we tried some trot as well. She liked that and her legs looked fine when we came back.The next horse was Percy, so I saddled her up and we went out for about 40 minutes. She walked very well on the snowy surface, but thought it was a bit to hard so we nearly almost walked. But we managed to cross a very small ditch and walk thru lightly frozen mud. Percy was as proud as me when she found the courage. Bunny tried to convince me to bring her all afternoon and finally I got to her and long reined her. She is very good, as this was her third time! Pepper went for a walk with Mimmi. She said something about him having some energy…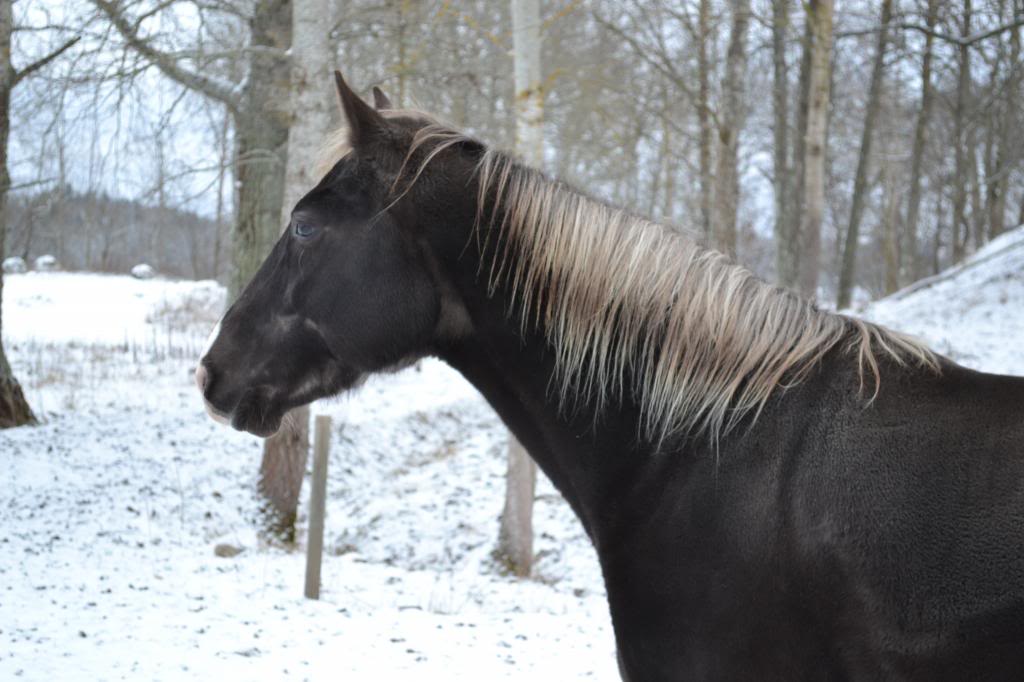 The Sunday started with long reining of Pepper. He worked very well, looked beautiful and had a ton of energy! Therefore he showed a lot of nice canters. Bunny was the next in line, the second time I sit on her back and the first time we head of with out company. It was a bit scary, but she behaved well. We focused on leaving home and not turn back home in advance or speeding up when not asked. I feel that she easily could be the kind of horse that is lazy while going away from home but that speeds up heading back home, therefore control and to listen became the focus. She did so well that I let her canter a few steps going home when she asked if she could. I had just told her that a horse behaving well actually could ask if things like that is ok, so I guess I owed her that. The last one became Calinka. She is stiff, but gets better and better the more she gets warm and I can bend her. As a bonus we saw six deers.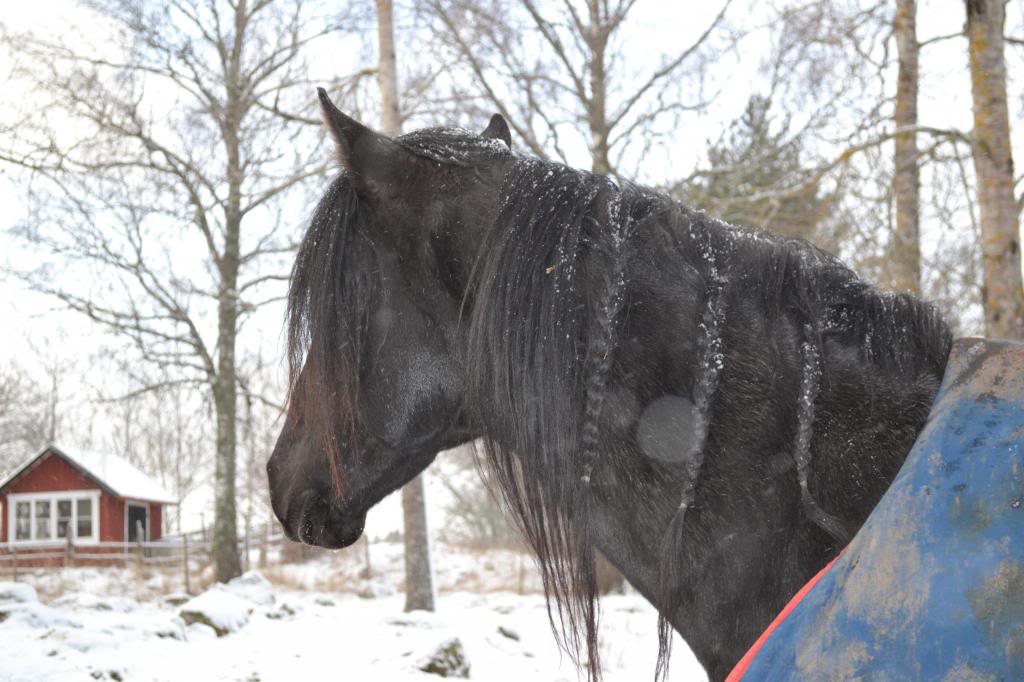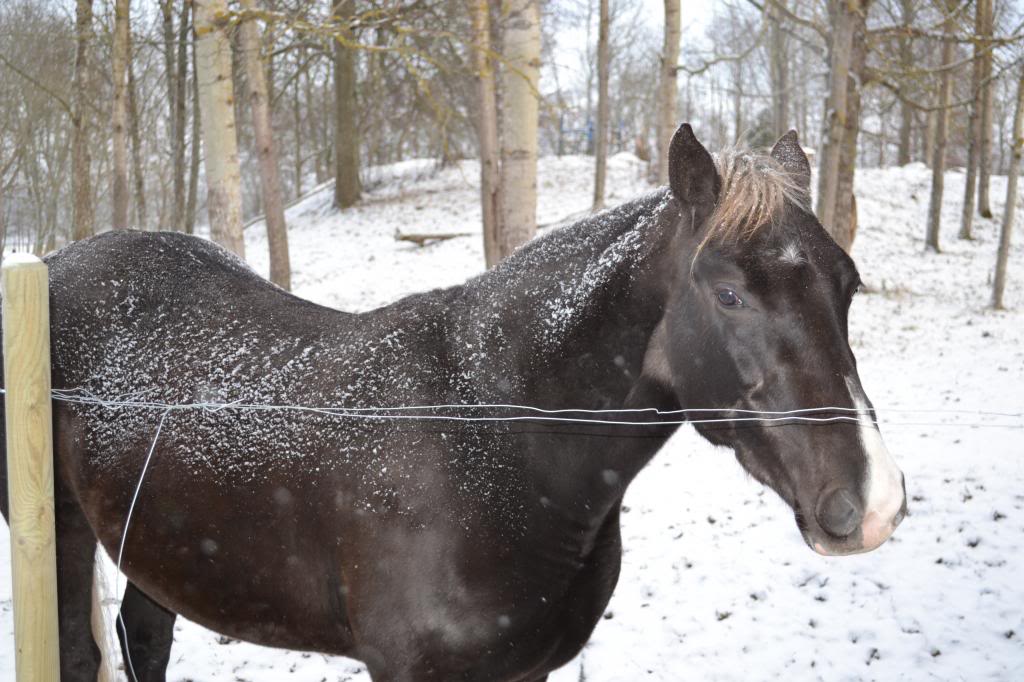 All horses got some snow in the fur at Saturday, but it was most visible in Bunny's coat (as the black ones wear rugs)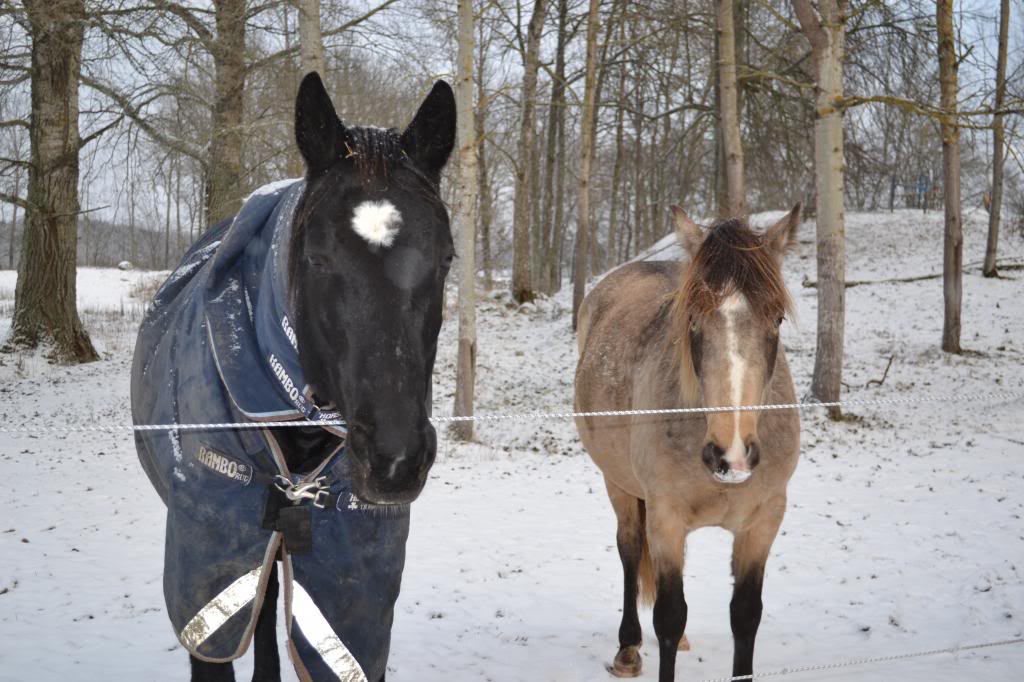 http:///ullekalv.se/wp-content/uploads/2015/09/ullekalv_header_logo.png
0
0
Ingrid Amadori
http:///ullekalv.se/wp-content/uploads/2015/09/ullekalv_header_logo.png
Ingrid Amadori
2012-12-02 20:29:00
2012-12-02 20:29:00
Helg – äntligen ridning