Rocky 4 & 5 i Sverige samt en Kentucky Mountain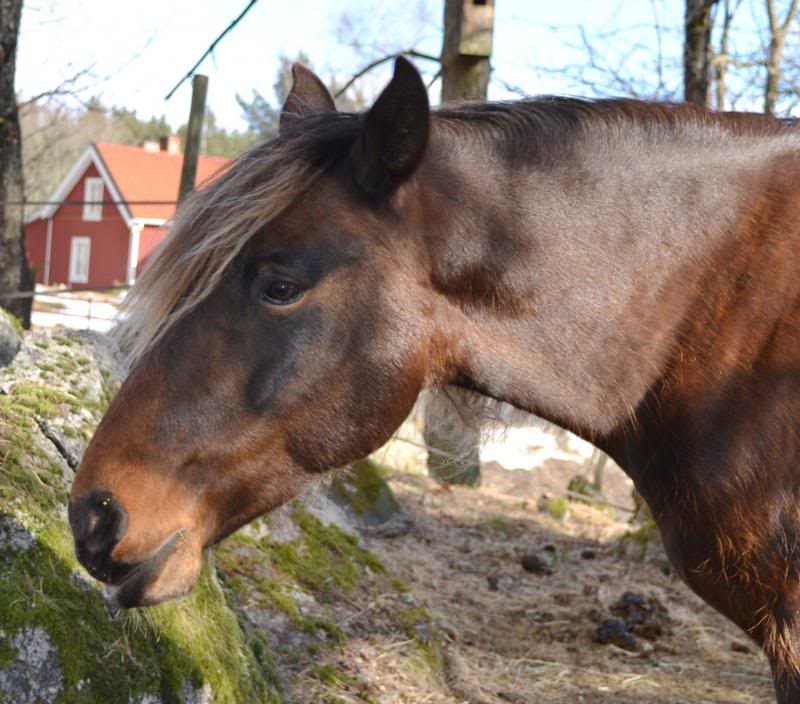 Sweetheart
I torsdags kom de till Sverige från Holland, två ston och en valack. Idag hade jag äntligen möjlighet att besöka dem:
Bart's Sweetheart, ett silverbrunt nio årigt Rocky sto.
Fortunate Fiona, ett silverbrunt femårigt Rocky sto.
EFM Sam's Faegan, en silvergulsvart treårig Kentucky Mountain Horse valack. (Hans pappa är Sam's Dusty Shadow, en Rocky)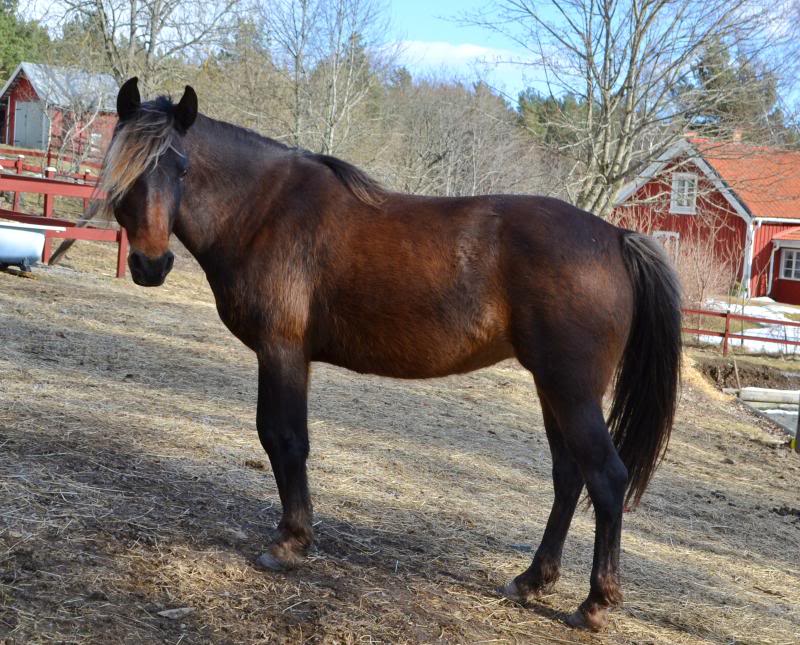 Sweetheart
De var precis så sällskapliga som Rockisar ska vara och myste gärna trots att de knappt hunnit landa i sin nya miljö. De bor bara några kilometer från mina hästar, hos Sylvia, som träffade sina första rockisar hos mig. Tanken är att de, med tiden, ska ingå i Sylvias turridningsverksamhet. Vi planerar även att hjälpas åt att visa vilka härliga hästar Rockisar är.
Länk till Sylvias hemsida.
Idag var de inte på sitt mest fotografvänliga humör (de föredrog att äta) men några bilder blev det.
They arrived in Sweden from Netherlands this Thursday, two mares and one gelding. Today I finally got time to vist:
Bart's Sweetheart, a nine years old silver bay/red chocolate Rocky mare.
Fortunate Fiona, a five years old silver bay/red chocolate Rocky mare.

Sweetheart and Fiona

EFM Sam's Faegan, a silver smokey black / chocolate smokey black Kentucky Mountain Horse gelding. (His sire is Sam's Dusty Shadow, a Rocky)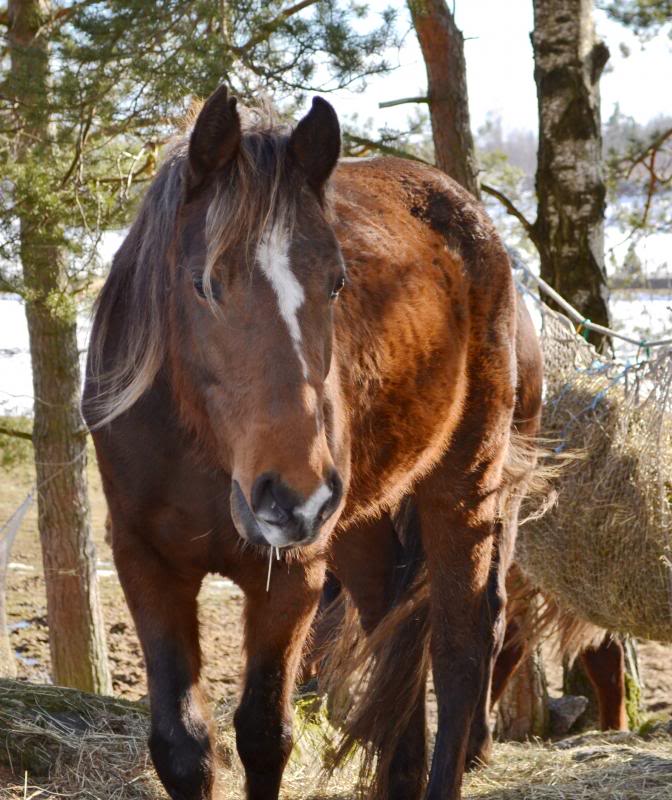 Fiona
They was as sweet as Rockies should be and liked to cuddle even if they hardly have settled in their new environment yet. They only live a couple of kilometers form my horses, at Sylvia, that had her first meetings with Rockies at my place. The plan is, that my time, these horses should be part of Sylvia's trail riding company.We also plan to help each other to show what a wonderful breed the Rocky Mountain horse is.
Link to Sylvia's webpage (in Swedish).
It wasn't their most camera friendly day (they preferred to eat), but I got some pictures.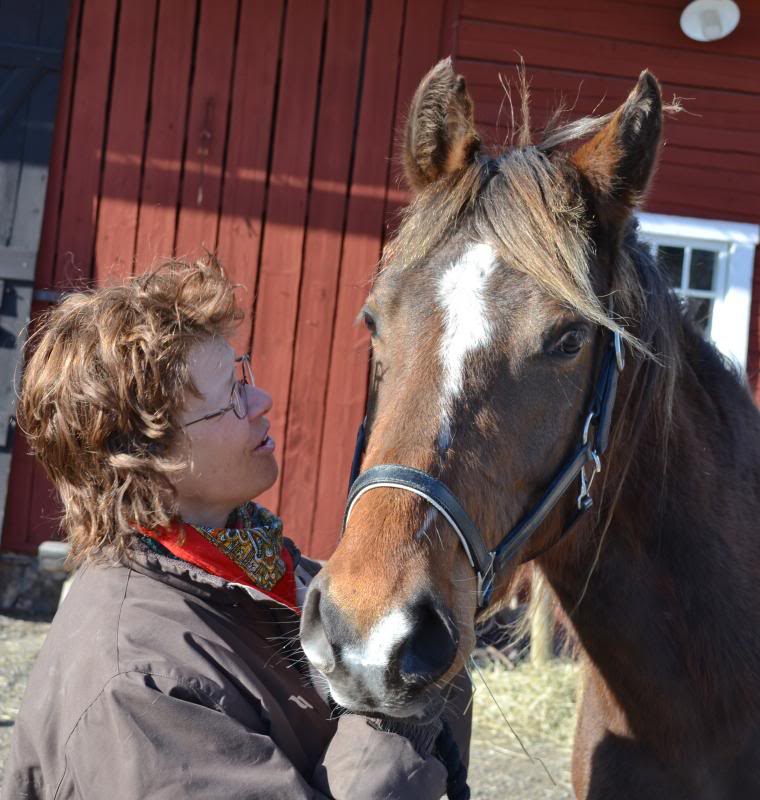 Fiona and Sylvia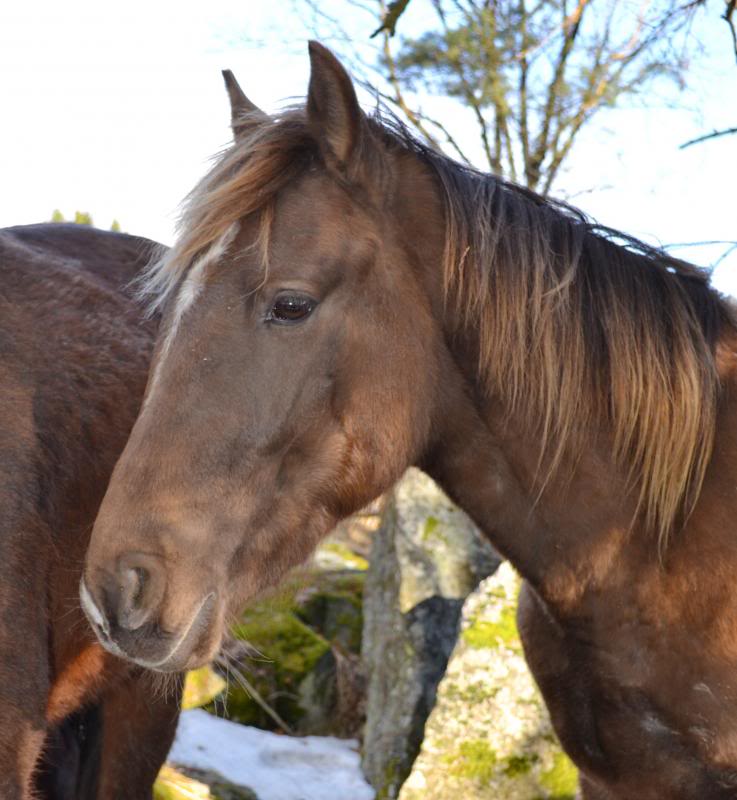 Faegan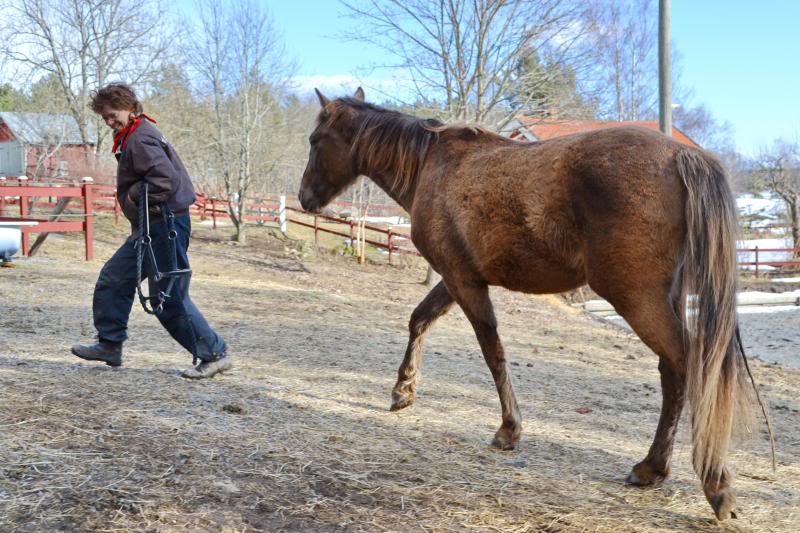 Faegan and Sylvia
http:///ullekalv.se/wp-content/uploads/2015/09/ullekalv_header_logo.png
0
0
Ingrid Amadori
http:///ullekalv.se/wp-content/uploads/2015/09/ullekalv_header_logo.png
Ingrid Amadori
2013-04-07 21:06:00
2013-04-07 21:06:00
Rocky 4 & 5 i Sverige samt en Kentucky Mountain