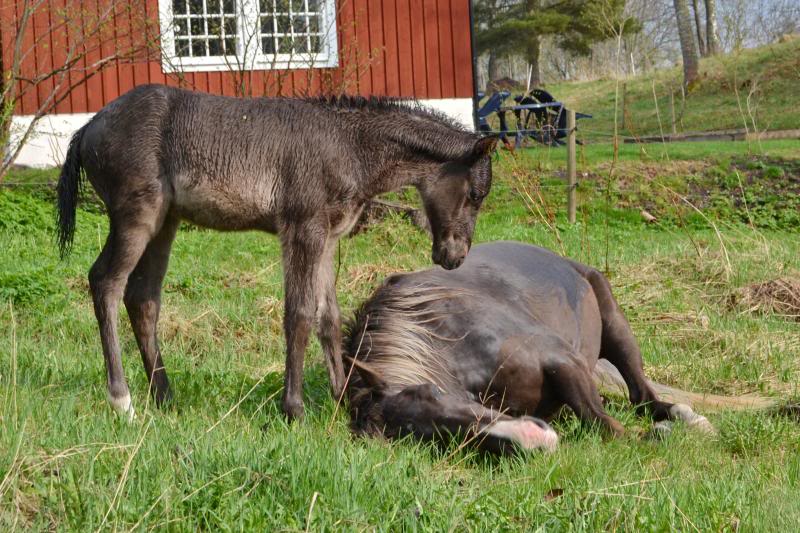 What are you doing mum?
Idag testade Sylvia Calinka för att eventuellt låna henne när hon ska rida ut i sällskap i helgen och behöver en extra häst. Calinka brydde sig inte om alla flaggor och saker som fixades med runtomkring och skötte sig bra för Sylvia. Pepper fick ta en promenad runt området och hade lite svårt att fokusera på mig – det fanns ju så mycket kul att kolla på. Hästar och andra intressanta saker – han ville leka! Flaggorna var förvånande nog ingen favorit – jag som inte trott att han skulle ha titta på dem överhuvudtaget.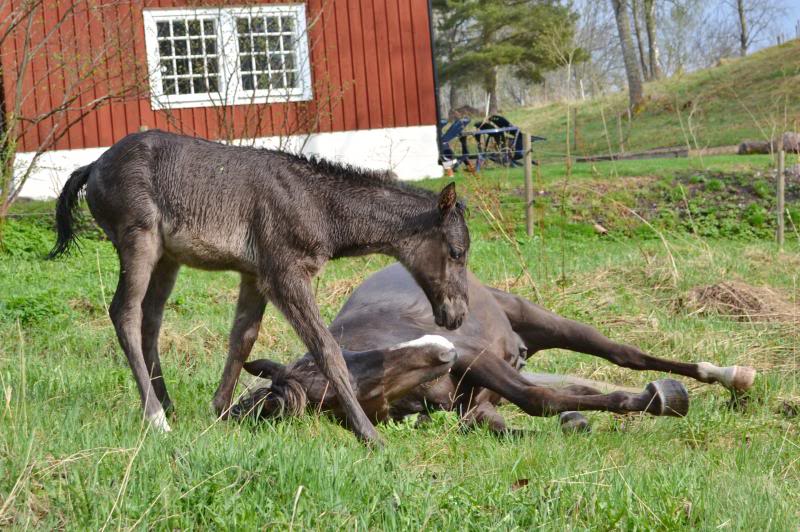 If I walk closer I might get it…
Calinka, Bunny och Tea fick flytta till en ny hage så att de är mindre ivägen under riddarspelen. De verkade nöjda, men Percy gillade inte det och gnäggade efter dem – trots att de var väldigt nära. Planen var sedan att ta en massa kort i det soliga och fina vädret, men det kom en rejäl regnskur istället…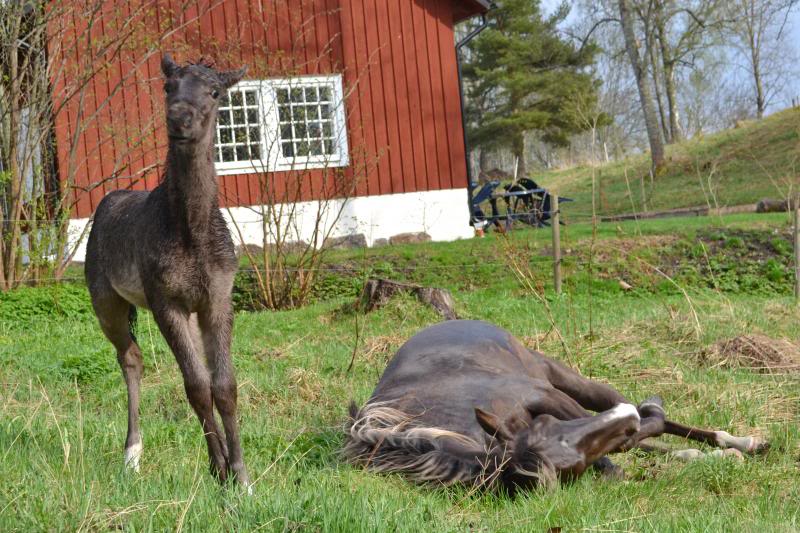 Why did your head hit me?
Today Sylvia tried Calinka as she might borrow her when she is hacking out with company at Sunday and needs an extra horse. Calinka didn't care about everything put up in the area and behaved well for Sylvia. Pepper also took a walk around and had some trouble to focus on me – there were so many things to look at! Horses and other interesting things – he wanted to play! The flags was not a favorite – I thought that he shouldn't have cared at all.
Calinka, Bunny and Tea got a new pasture to be less visible during the jousting games. They seemd happy, but Percy wasn't – she whined for them even if they were close by. I planned to make som nice photos as it was a beautiful sunny day – then came the rain…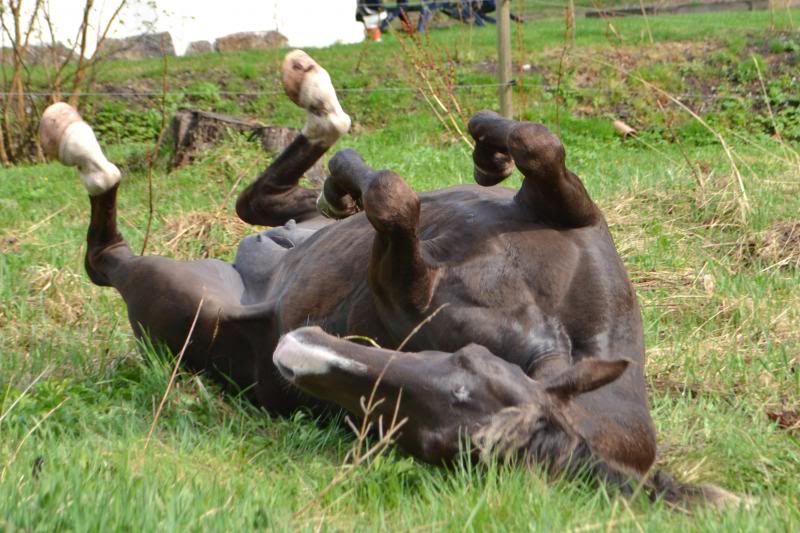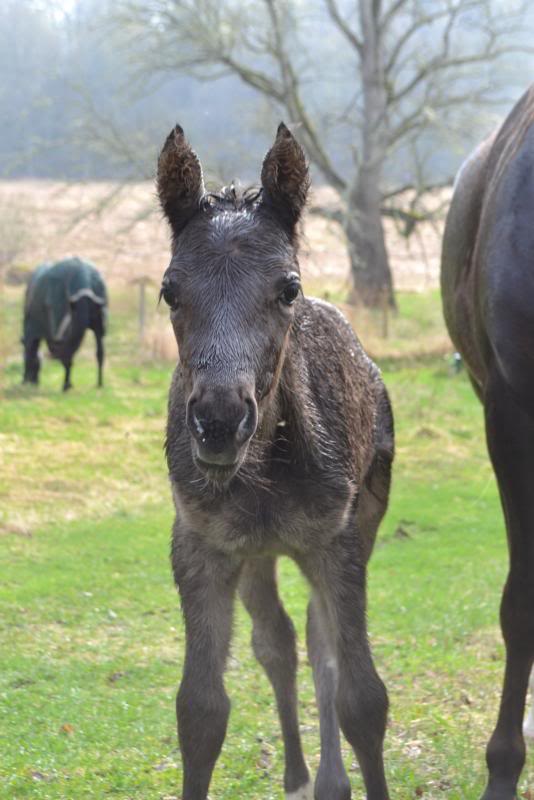 Hello!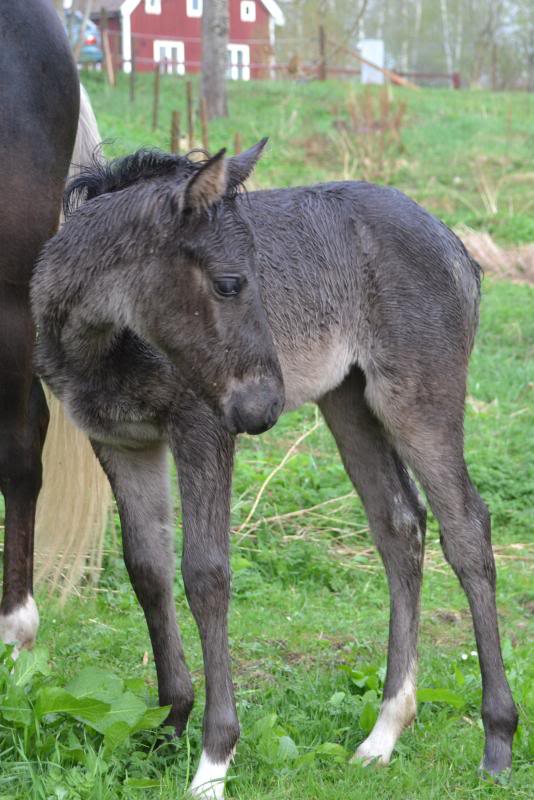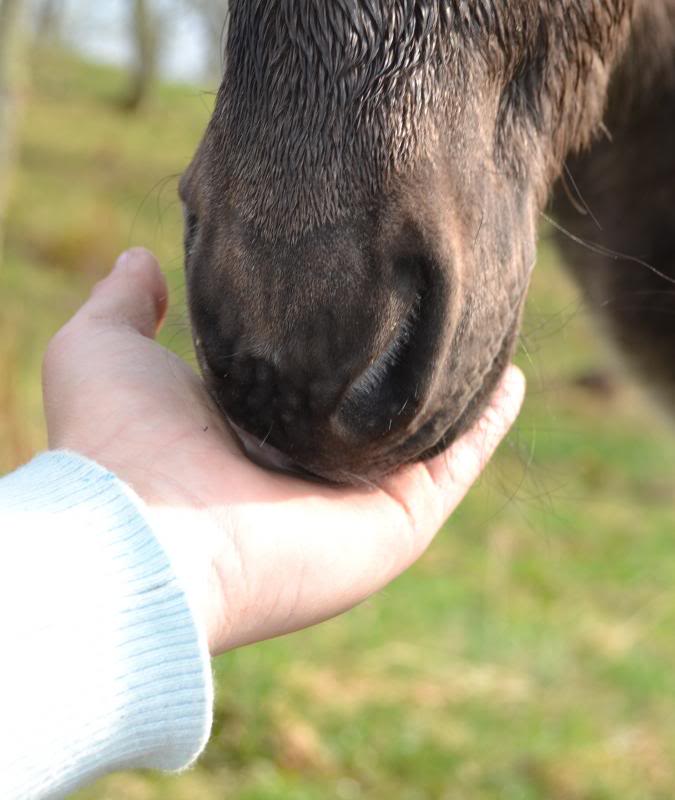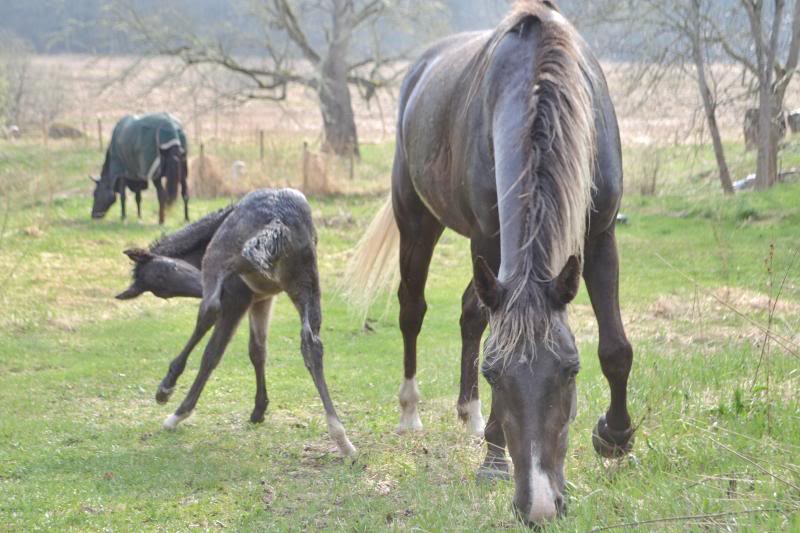 All those mosquitoes is bothering me (and the other horses)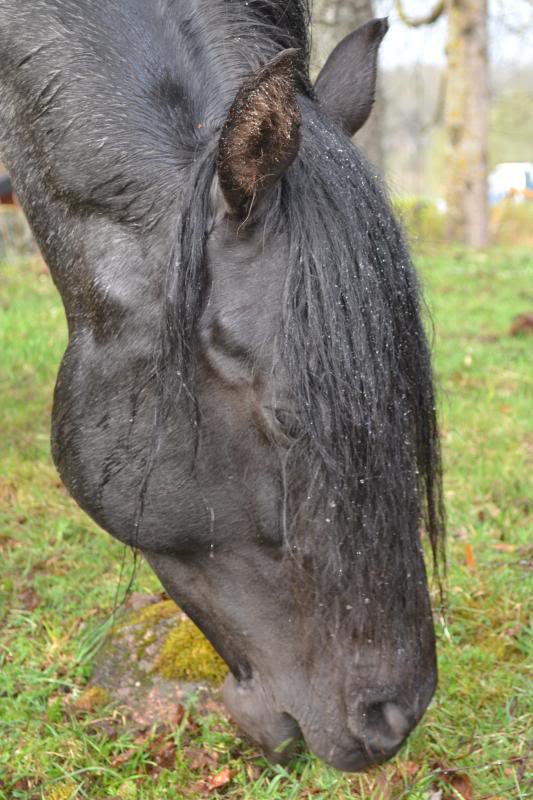 Look how the water drops catches up in his forelock.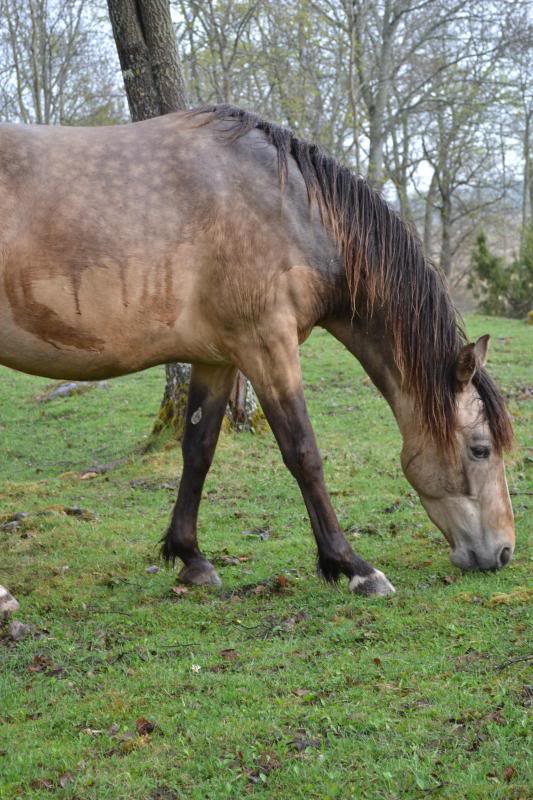 Percy's dappels get even more visible when she is wet.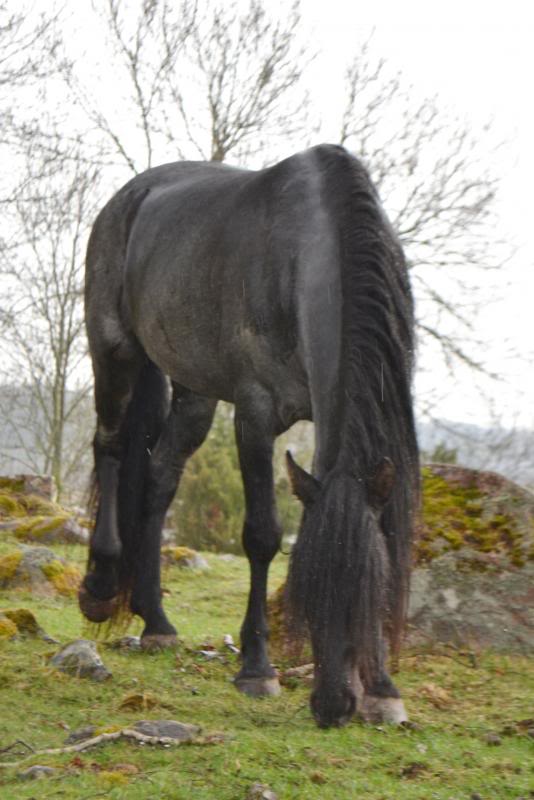 Lägg till bildtext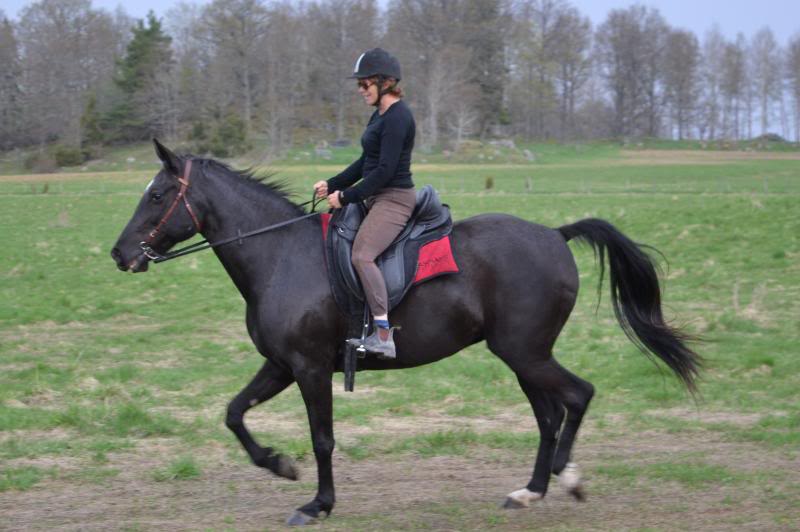 Sylvia and Calinka
http:///ullekalv.se/wp-content/uploads/2015/09/ullekalv_header_logo.png
0
0
Ingrid Amadori
http:///ullekalv.se/wp-content/uploads/2015/09/ullekalv_header_logo.png
Ingrid Amadori
2013-05-10 20:33:00
2013-05-10 20:33:00
Ledig torsdag – bildbomb