Efter storm och flera regniga dagar var det åter upphåll och en fin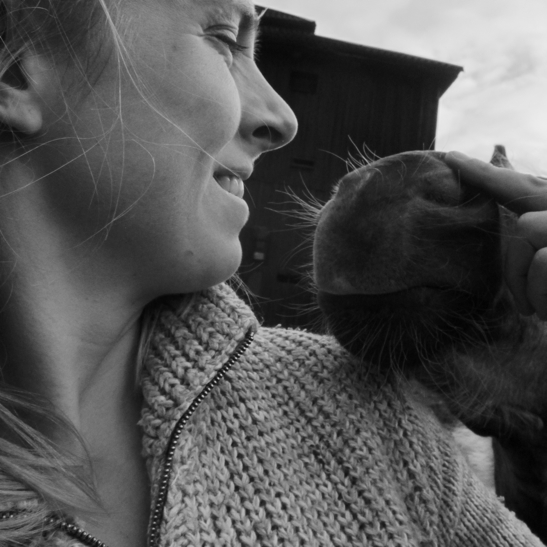 This is how close Embla was the most.
höstdag. Jag började med att rida Bunny som plötsligt är en mycket pigg liten häst. Däremot har hon en förkärlek att gå hemmåt vilket ger vissa styrproblem när man rider i hagen. Därför hoppade ett spänne på tränset upp (känns som en följetång, har aldrig haft sådana problem tidigare). Bunny som vill galoppera tillbaka till stallet utan huvudlag… Men hon saktade av till trav på bara några steg och saktade ner när jag använde förbygeln som broms. Själv var jag ganska förvånad att det inte blev en snabb tur i galopp… Så jag fick leta upp en annan del och så upp igen och fortsätta.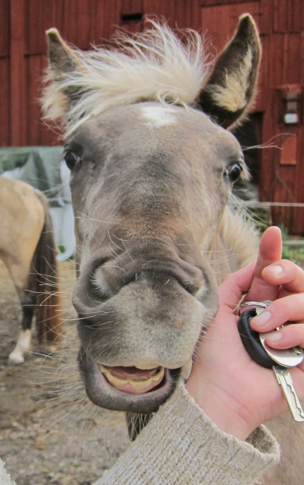 Calinka har visat sig vara stel och grinade illa på massor med ställen när jag masserade henne idag. Tydligen vill hon påminna om att hon behöver få mer uppmärksamhet och vara en lyxhäst. Dagens övning blev tömkörning.
Pepper, David, Mika och jag gick på promenad. Från att ha varit lite små slö blev han pigg och lite väl "på" så fort vinden kom rakt i hans öron och det blev gräs under fötterna. När vi bytte riktning återgick också Pepper till sitt lugnare jag.
Jag ville få tag på någon bild på Embla till hennes köpare eftersom hon sa sig ha lite Embla abstinens. Embla kom själv fram medan de andra åt och stoppade sedan näsan i allt… En typisk Rocky alltså.
An ordinary day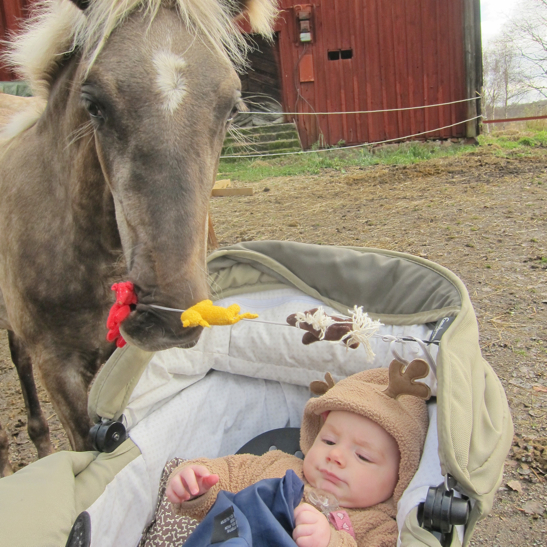 After storm and rainy days it was a nice Autumn day. I started of by riding Bunny that has become a very forward going horse. But she prefers to head back home that can give some steering
problem in the pasture. Therefore a part of the bridle gave up (seems to happen a lot right now, never had those kind of problems before). Bunny wanted to canter back to the stable and had no longer a bridle… After only a couple of steps she slowed down to trot and I learned that I could use the breast color to break her more. I got rather surprised that we didn't go back in a fast canter… Back in the stable I got to bridle her again and take a couple of more laps.
Calinka told me she was stiff, needed massage and more attention – to be more of the luxury horse she used to be. Today I did some long reining with her.
Pepper, David, Mika and I took a walk. He was rather slow waking until we changed direction and the wind came into his ears and he got grass under his feet. When changing the direction once more he got his more relaxed self back.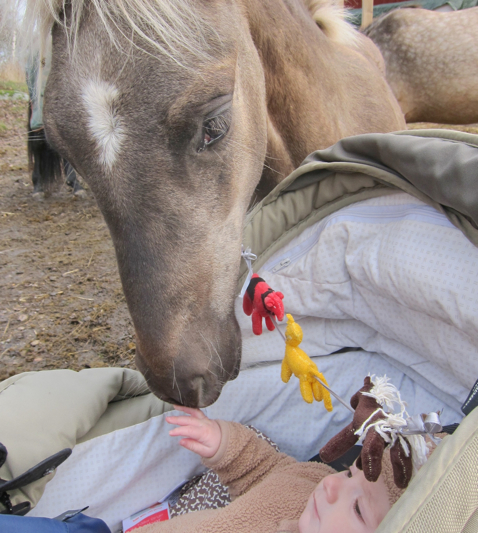 Friends…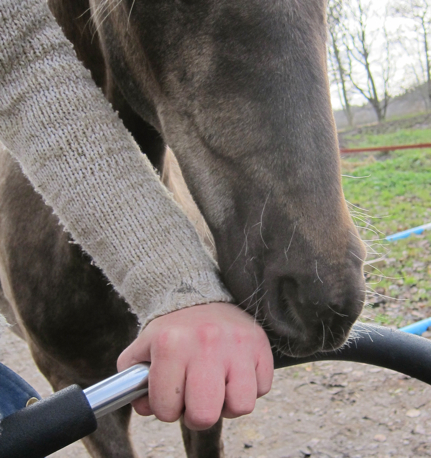 Embla helping with the stroller…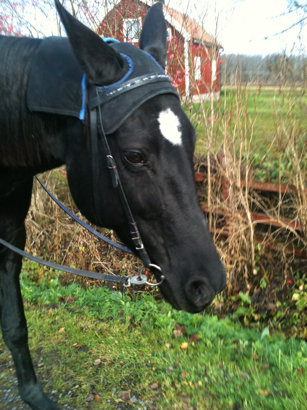 Old, knowledge Calinka, walking back to the stable without a lead.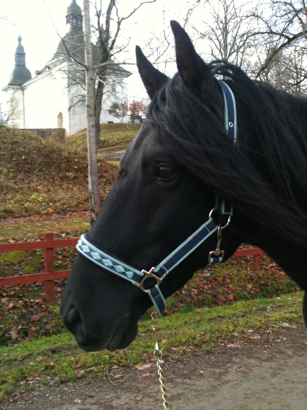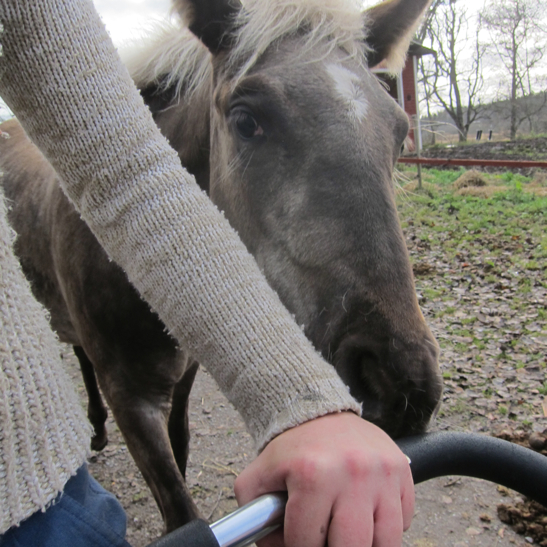 http:///ullekalv.se/wp-content/uploads/2015/09/ullekalv_header_logo.png
0
0
Ingrid Amadori
http:///ullekalv.se/wp-content/uploads/2015/09/ullekalv_header_logo.png
Ingrid Amadori
2013-10-30 16:16:00
2013-10-30 16:16:00
En vanlig dag