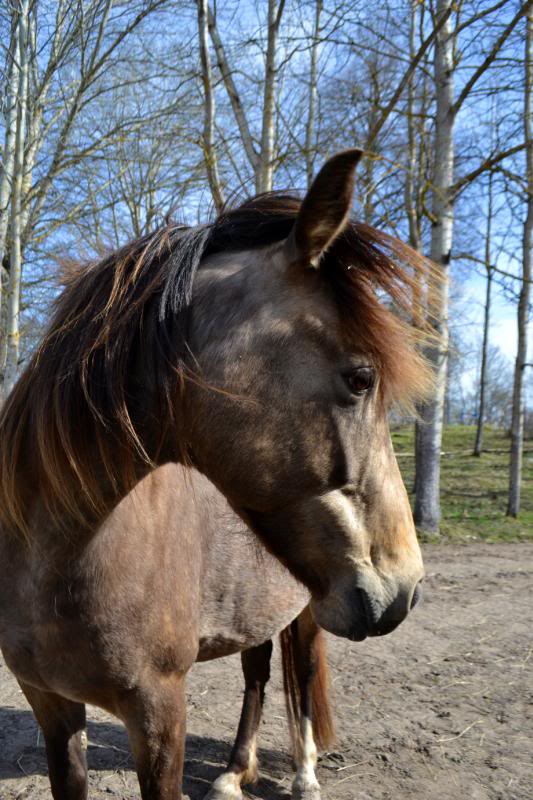 Percy
Med en stel Calinka tänkte jag att det var lika bra att rida lite dressyr barbacka. David var tveksam, men vi gick iväg i vagnen och efter sådär tio minuters promenera somnade han så då kunde vi vända och jag sitta upp på Calinka när vi återkom till ridbanan. Kul nog gick det ganska bra att få loss Calinka även om frammåtbjudningen var ungefär noll. Så, det vart största utmaningen. men, efter ett tag så kom den med och så slutade vi ganska snabbt som belöning.
Väl tillbaka började jag fixa med Pepper när David verkade vakna. Snabbt iväg, så ingen tid att sadla och jo, David somnade om. Därefter ett dressyrpass med Pepper med. Det var första gången jag red honom barbacka och han var väldigt bekväm. Min favorit Rocky att rida barbacka och han blir nog till och med snäppet bekvämare än Calinka med lite mer träning. Däremot blir han lätt stel i bogarna, så det fanns lite att jobba med där. Nåja, kanske gjorde passen någon nytta i alla fall.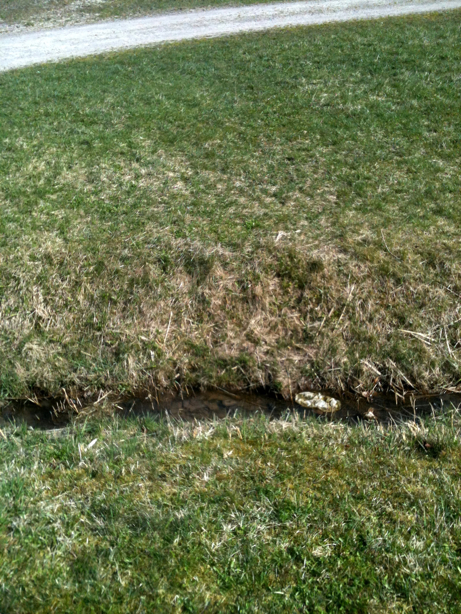 Tea easily followed me over this – it is bigger than what it looks like.
Vi avslutade med en promenera med Tea och vaken David. Hon ville mest äta gräs, så vi lekte bara i närheten och passerade över en stor stock och ett par diken. Inga probem sa Tea.
Bunny är rund som en boll och börjar fylla upp juvren. Inte så långt kvar med andra ord. Både hon och Percy tar det ganska lugnt nu och myser helst och som tur var hann jag med att borsta och mysa lite med dem båda.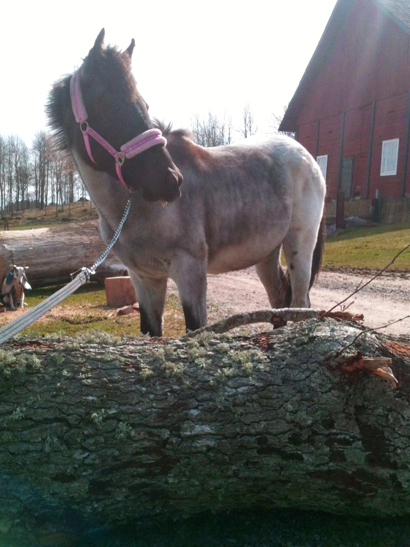 She also crossed this log easily – taking a big jump.
Bareback dressage x 2
I thought that a stiff Calinka might benefit form some dressage bare back. David wasn't sure, but we went away with him in the stroller and after 10 minutes or so he was convinced and asleep. Then we could turn around and get back to the arena to start working. It was rather easy to get Calinka to start work ok, the biggest problem was that she didn't want to move forward. But, after some time she got to do that to.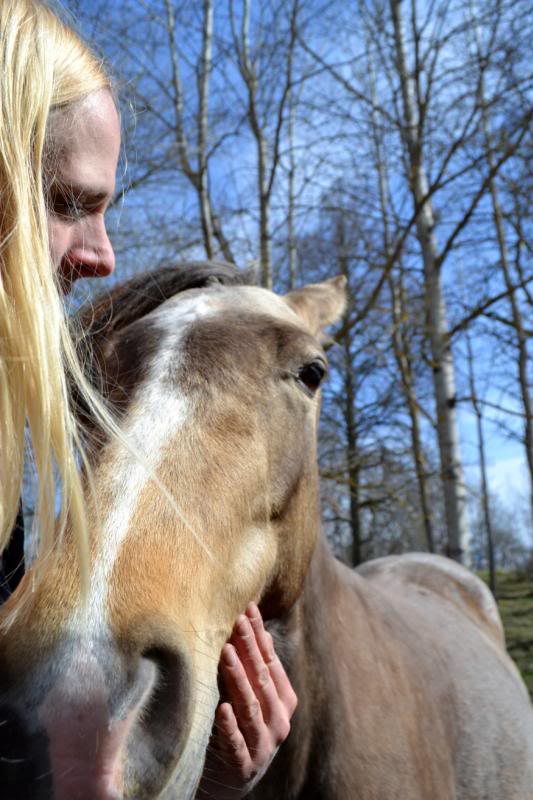 Cuddling with Percy.
Back in the stable I started to prepare Pepper but David woke up so I brought Pepper out without a saddle. On the way to the arena David went back to sleep so I could start to work Pepper. It was the first time that I rode him bare back and he was very comfortable. My favorite Rocky without a saddle and with some more schooling he probably becomes more comfortable than Calinka. But, he is a bit stiff in his shoulders, but I guess that was a good reason to do some dressage.
http:///ullekalv.se/wp-content/uploads/2015/09/ullekalv_header_logo.png
0
0
Ingrid Amadori
http:///ullekalv.se/wp-content/uploads/2015/09/ullekalv_header_logo.png
Ingrid Amadori
2014-04-17 20:30:00
2014-04-17 20:30:00
Barbacka dressyr x 2