Hela familjen Röyter och jag med barn mötte upp i stallet idag. Medan barnen lekte runt (spring i hage och snack i barnvagn) red jag och Björn ut på Calinka och Pepper. Förberedelserna är i full gång för riddarspelen, men hästarna traskade lugnt igenom. Eftersom de redan börjat grilla korv skojade jag om att vi borde tagit en "ride thru". Vi gick runt sjön och Pepper visade sig gå bra i terrängen när vi fick gå off road för att passera runt en kohage där det nu går kor. Över stenar och stockar, genom sumpmark och träd som står tätt gick bra. Calinka är van. Väl tillbaka hade fler tält satts upp så vi knappt kom tillbaka. Tur att hästarna passerade fram lätt.
Sedan var det barnens tur – och Percy och Calinkas. Så, bara att passera ut genom det trånga området igen, fast nu även med hund och två barnvagnar. Undrar vad de som mötte oss tänkte. Tur att man har coola mountainhästar (och en gammal klok dam).
True Mountain horses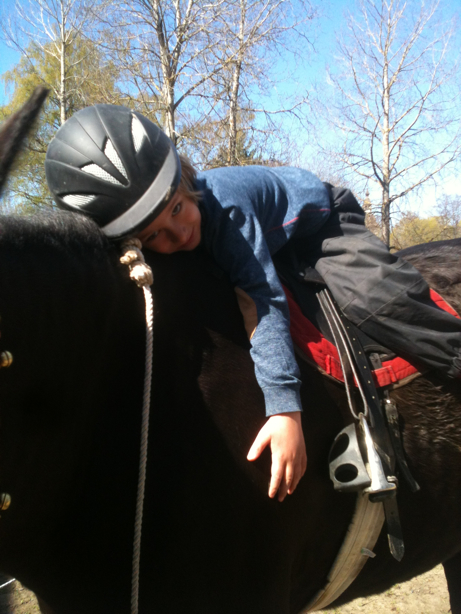 Isac and Calinka
The Röyter family and me and my kids meet in the stable today. While the kids played (running around and talking to each other in the strollers) Björn and I took of with Calinka and Pepper. The preparations for the jousting games is up, but the horses were calm. As they had started to make sausage I joked and said that we should have had one "ride thru". We went around the lake and Pepper showed that he could do terrain when we had to get off road to pass beside a pasture that now is full of cows. Over stones and logs, thru very soft ground and between tree that are close together. Back home more tent had been added so we hardly made it back. Luckily the horses were calm.
The it were the kids time – and Calinka and Percy's. Just to get back and squeeze thru again, but with two strollers and a dog added. Wonder what people that meet us thought. Luckily I have cool mountain horses (and a clever old lady).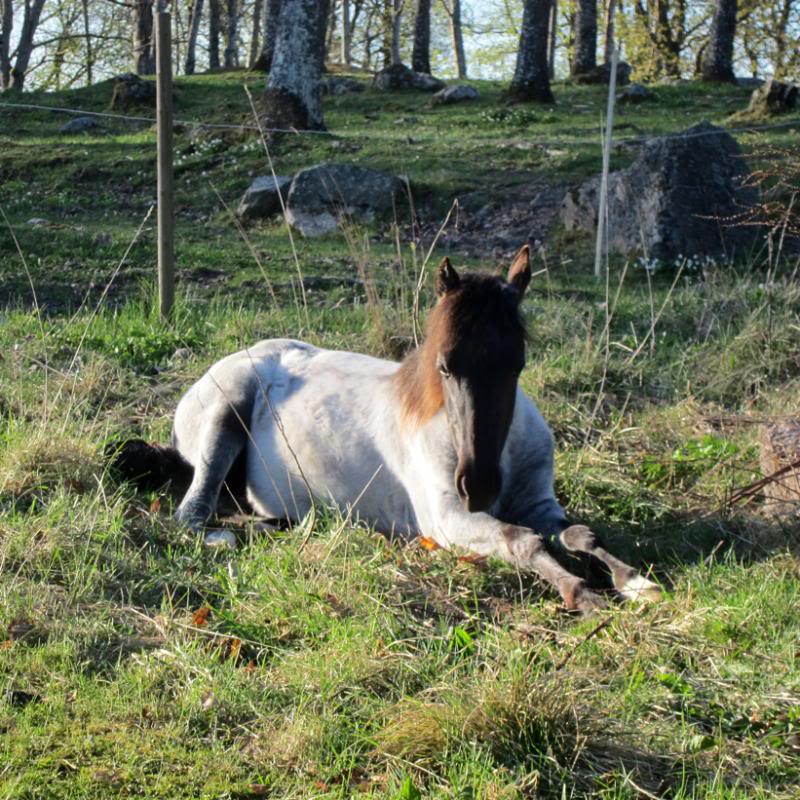 Tea one of those mornings that I have been checking at Bunny. And no – still no foal.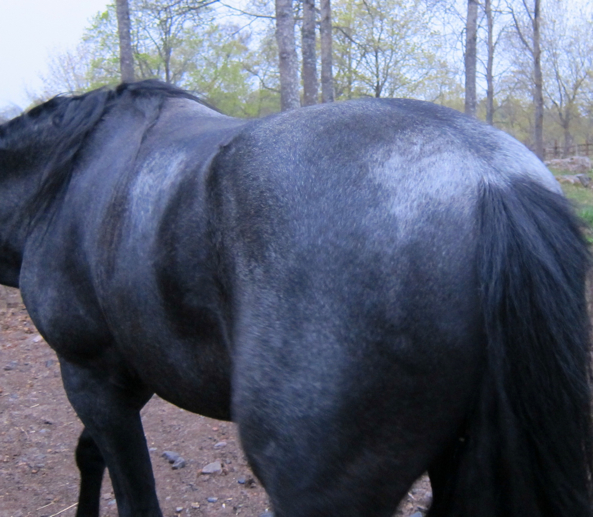 Pepper is shedding and going for a steel grey look – but have two whiter spots left as seen here.
http:///ullekalv.se/wp-content/uploads/2015/09/ullekalv_header_logo.png
0
0
Ingrid Amadori
http:///ullekalv.se/wp-content/uploads/2015/09/ullekalv_header_logo.png
Ingrid Amadori
2014-05-09 20:25:00
2014-05-09 20:25:00
Äkta mountain hästar