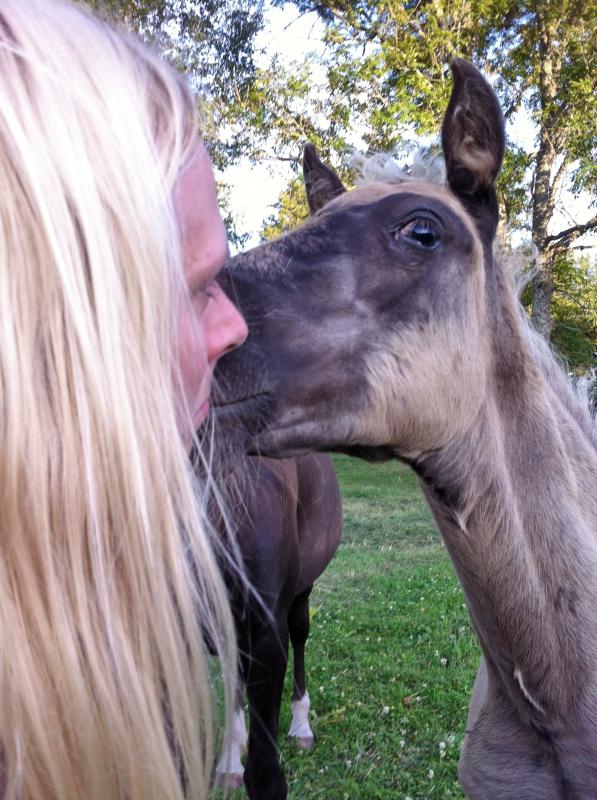 Jag har slarvat lite med Mira och inte tränat henne med grimma, men så bestämde jag mig för att ta itu med det. Hon är inte helt förtjust i att få på sig grimman, men jag fick på den i boxen. Så skulle jag till att börja leda henne. Inte helt enkelt, men, tillslut fick vi till ett par steg och lättare var det att följa mamma ut mot hagen igen. Samma sak dag två – fast vi tog på grimman i hagen utan problem. Det blir lite lättare är det att leda henne dag för dag – även om vi bara gått några meter ännu och bara träna i kanske fem minuter per gång. Så behagligt att träna mountainhästar!
Halter training with Mira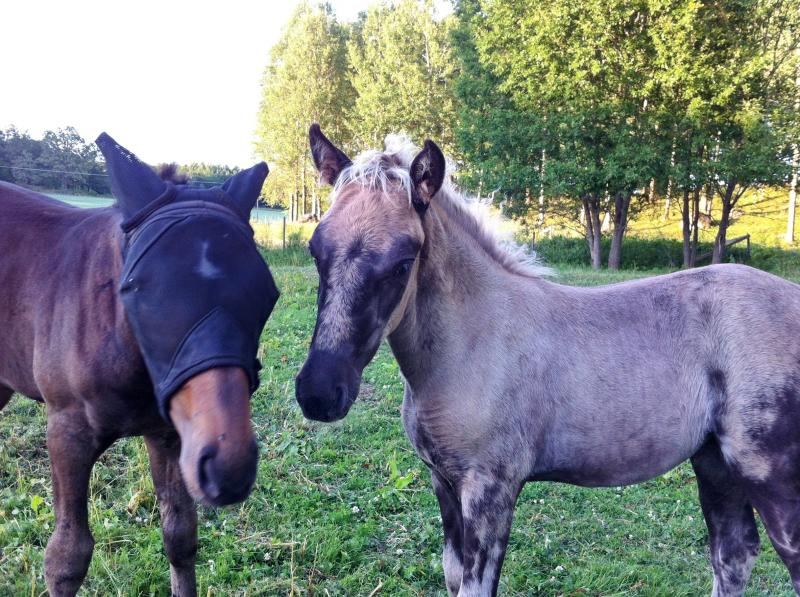 I have been a bit lazy with Mira and not trained her with the halter but decided to start with that. She wasn't very happy about getting the halter on, but it worked in the stall. The I tried to lead her. It wasn't that easy, a stall and alone with a foal, but we got a couple of steps and then we followed mum back to the pasture.Day two I did the same thing – but put the halter on in the pasture without problems. Every day she is a little easier to lead, even if we only have walked a coupled of meter and have been working about 5 minutes each time. So nice to work mountain horses!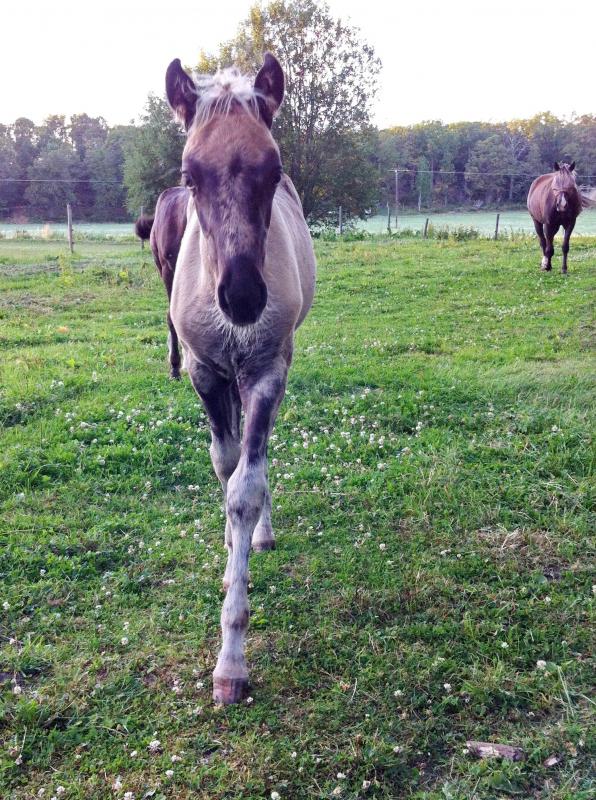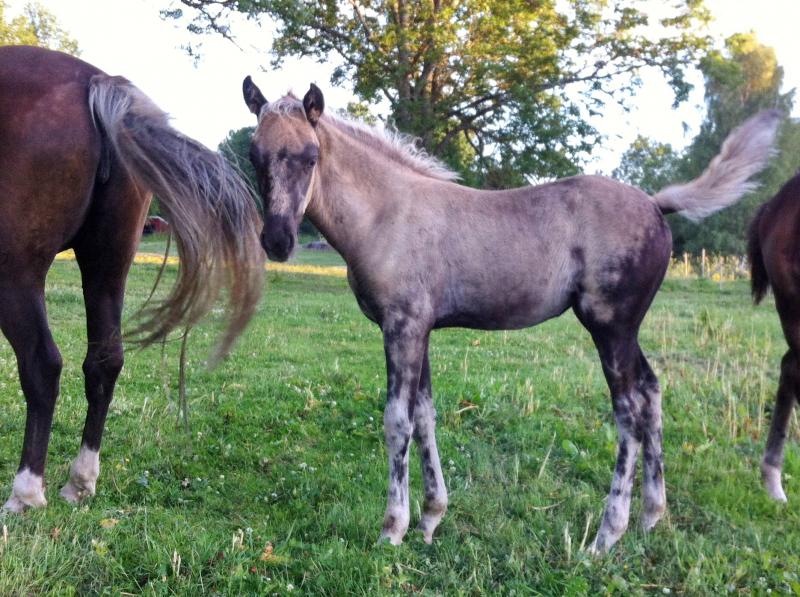 http:///ullekalv.se/wp-content/uploads/2015/09/ullekalv_header_logo.png
0
0
Ingrid Amadori
http:///ullekalv.se/wp-content/uploads/2015/09/ullekalv_header_logo.png
Ingrid Amadori
2014-07-18 20:13:00
2014-07-18 20:13:00
Ledträning Mira