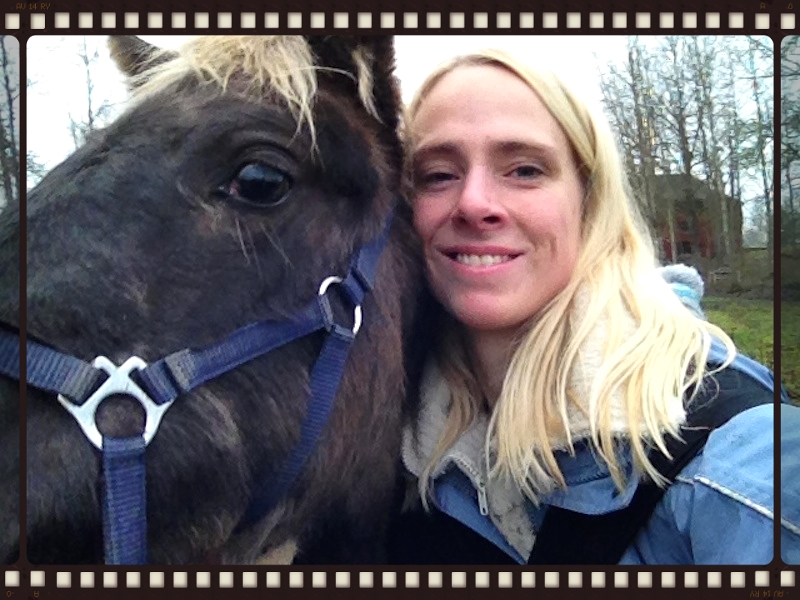 Mira likes to cuddle
Äntligen börjar motivationen återkomma – kan det vara för att november börjar ta slut? I alla fall har alla hästar skött sig utmärkt och jag känner att jag börjar komma ikapp. Plötsligt får jag enerig istället för att den bara försvinner. Nu hoppas jag det fortsätter så här!
Calinka började med ett bra tömkörningspass för att ett par dagar senare vara superpigg ute i skogen. 19 år? Nja, hon känns lika pigg som när hon var 6…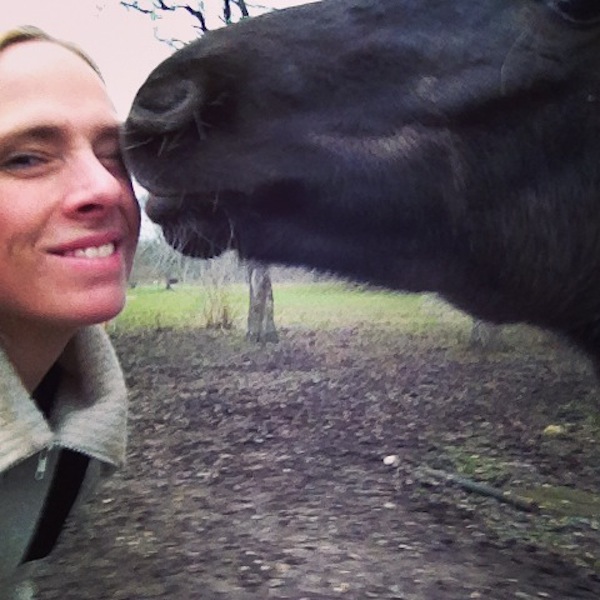 Mira
Bunny och Percy har också gjort var sitt bra tömkörningspass även om Bunny har lite svårt med det här med disiplin – måste hon verkligen göra som jag säger? Kan hon inte bara gå hem om det blir tråkigt? Eller i alla fall åt något annat håll, eller skutta, eller… Jag anar lite ungdomligt test – hon är trots allt bara fem och väldigt lite arbetad… Nåja, det är inga stora och svåra saker hon hittar på och hon blir bättre och bättre. Hon behöver bara, precis som sin äldsta dotter, lite tydliga gränser att hålla sig inom. Tea har verkligen mått bra av att tömköras sporadiskt, nu börjar hon verkligen förstå vad det handlar om. Hon kan gå iväg själv och styrningen fungerar egentligen – tills hon får för sig att hon inte vill eller b ara vill busa lite… Nåja, hitills är det inte heller några problem och idag lyckades vi gå flera voilter på ridbanan och även i trav! Nu har vi klarat årets mål för henne!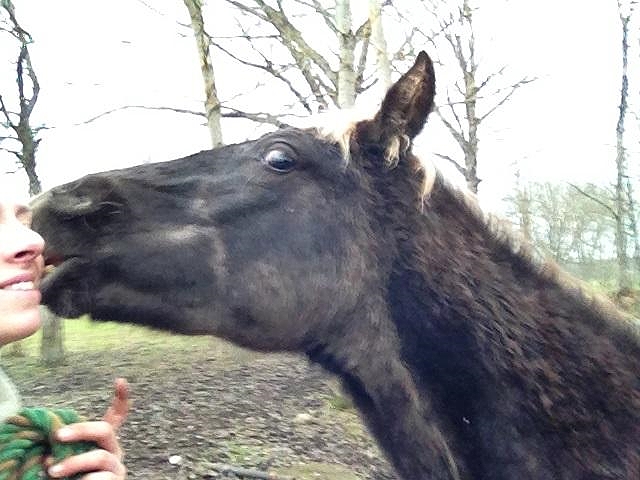 Mira
Percy och jag tog en tur med Mika i koppel och hade kul. Jag tror Percy har lite långtråkigt för hon försökte hitta på lite saker för att muntra upp, skritta långsamt, vifta på huvudet, sno min mössa etc, men när vi väl jobbade försvann allt…
Mira har även hon fått lite mera tid och gått på promenader – hela vägen till parkeringen (100 meter kanske). Däremot vågade hon inte prova sadeln som jag hämtade i bilen efter att den varit hemma på rengöring. Tea däremot vågade. Mira har även bröjat vara lite mera utan mamma i hagen. Snart blir det 24 timmar.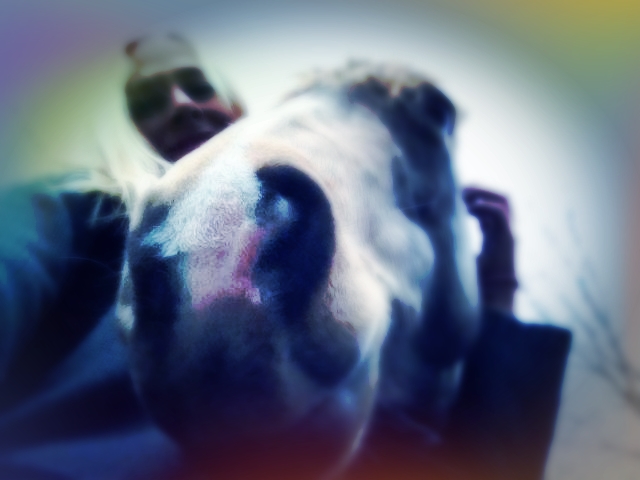 Percy
Nice weekend
Finally the motivation starts to come back – might it be because November comes to an end? ANy way, the horses have been great and I start to catch up. Suddenly I get energy from staying in the stable instead of loosing it. I hope it continues like this!
Calinka started of with a good long reining work out and continues with a nice trail ride a couple of days later. She had a ton of energy. Hard to believe that she is 19, she feels as when she was 6…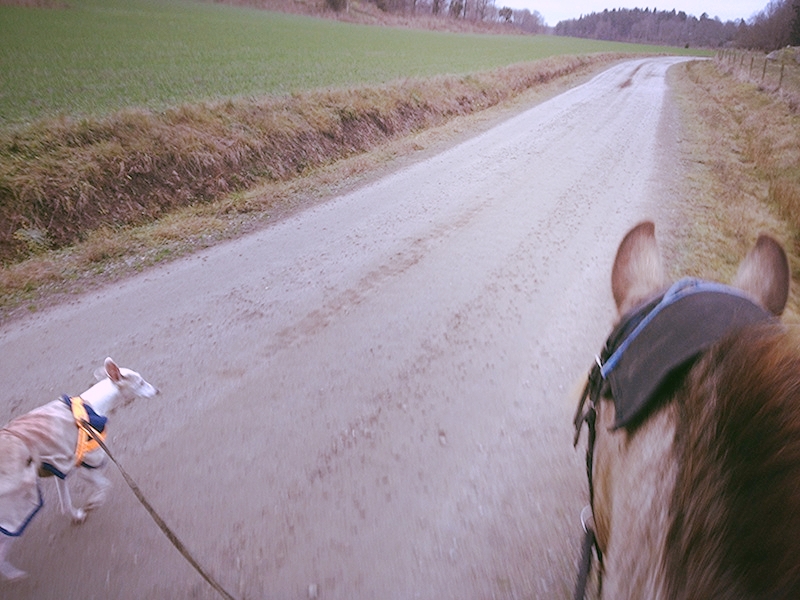 Percy & Mika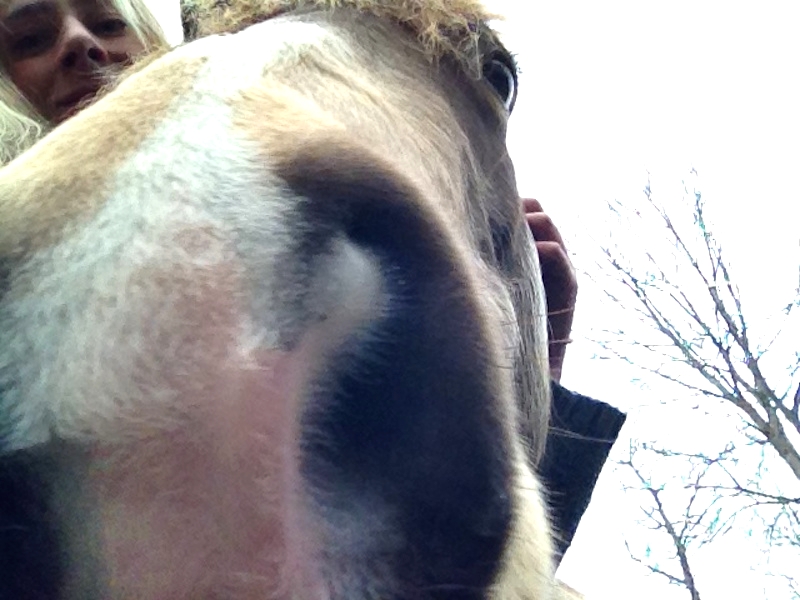 Percy
Bunny and Percy also got to do some long rein work. Bunny has some problems with discipline – does she really has to do as I tell her? Couldn't she just walk home if she gets bored? Or in another direction, or jump or… Seems to me as some "teenage revolt", she is only five after all and hasn't worked much. Anyway, it is no big or difficult issues so we just keep working and she gets better and better. She just needs, as her oldest daughter, some clear rules. Tea has really benefit from working with a lot of rest in between. She really starts to get it after a break. She can walk away from home alone and know what I mean when I ask her to turn and stop. Until she wants to do everything her way… Well, it is rather easy to take care of and today I even had her to do a couple of circles in trot at the arena so we are a head of our schedule for the year!
Percy and I took a trail ride with Mika on the lead and had fun. I think Percy was bored as she tried to come up with a lot to entertain us: walk slowly, toss her head, steal my hat etc, but when she got to do something she had no problems what so ever….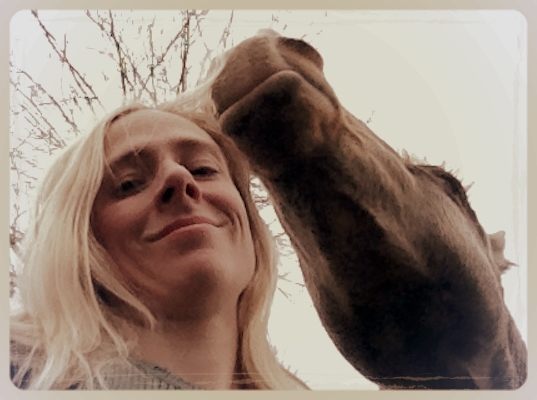 Percy
Mira also got some work – we have been on some short walk – all the way to my car (about 100 meters). But she didn't really want to try the saddle that I had in the car when I wanted to carry it back to the stable. Tea on the other had had no problems with that. Mira has also been away from mum in the pasture for a little longer. Soon she is going to be alone for 24 hours.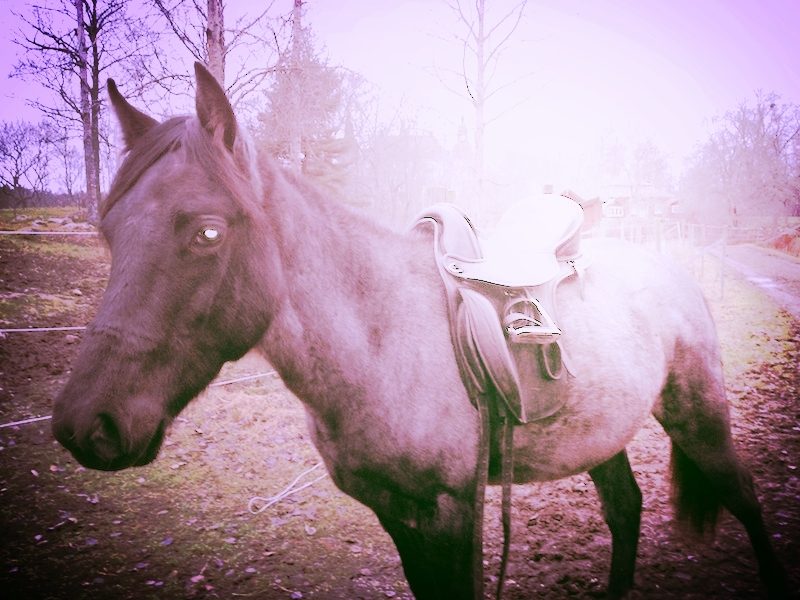 Tea trying the saddle – doesn't seem to be a problem…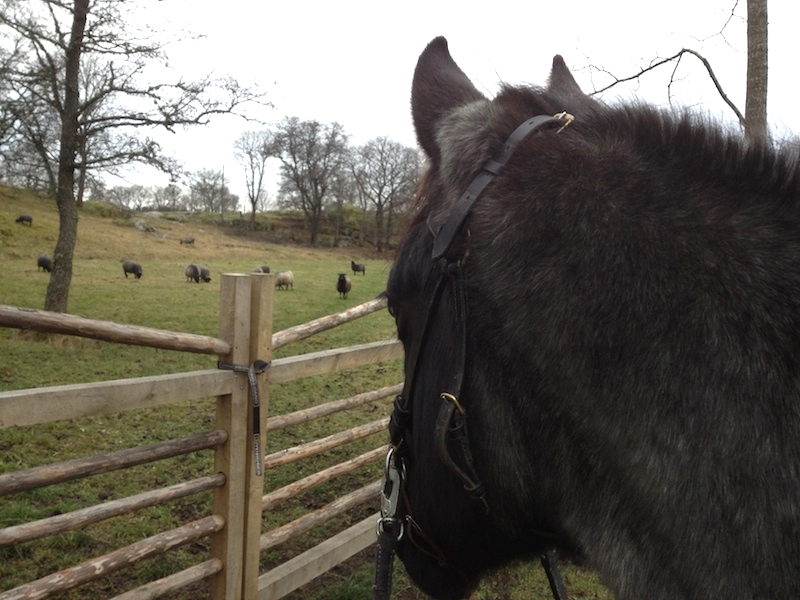 …sheep on the other hand. Tea isn't sure they don't eat horses…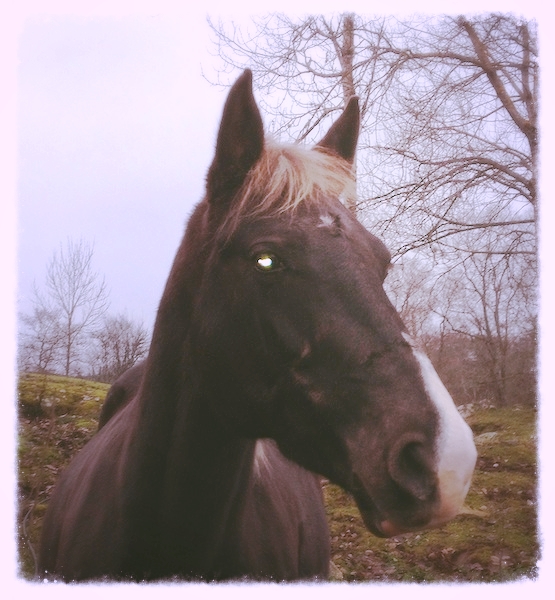 Beautiful Bunny.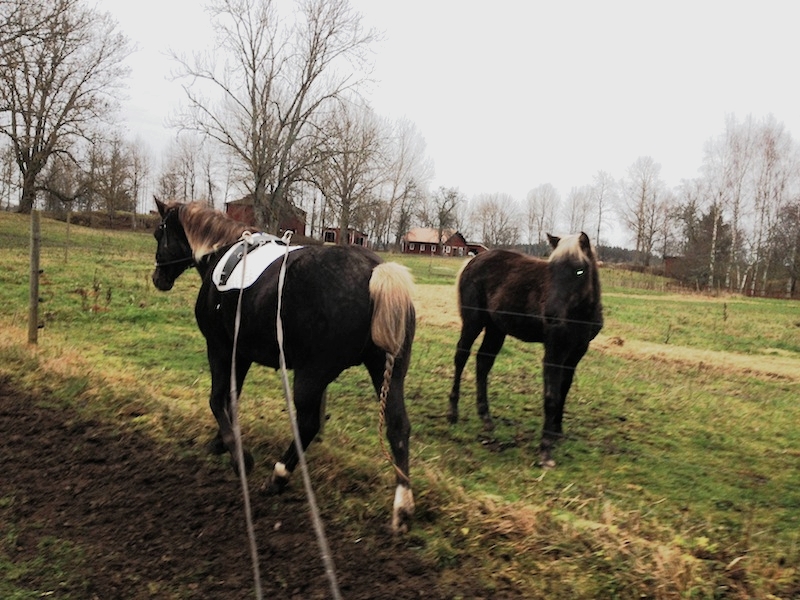 Bunny at work, Mira is watching.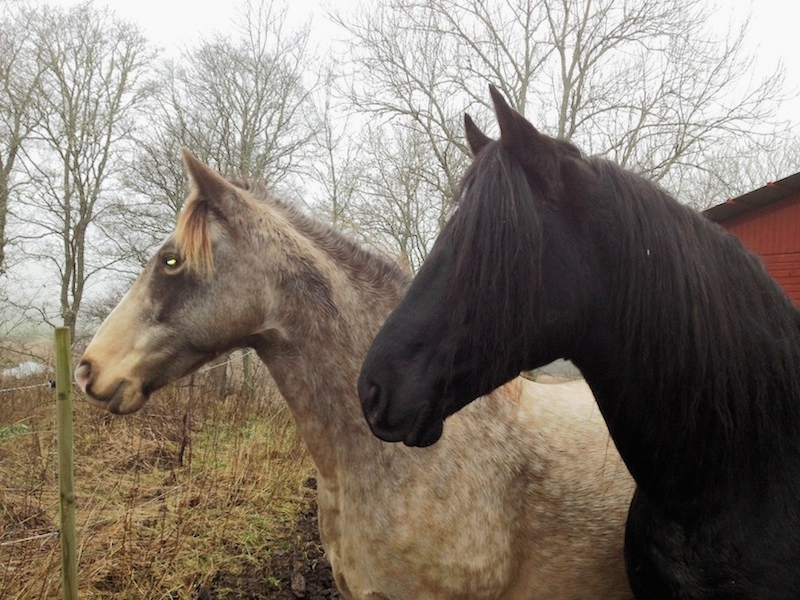 Pepper & Percy
http:///ullekalv.se/wp-content/uploads/2015/09/ullekalv_header_logo.png
0
0
Ingrid Amadori
http:///ullekalv.se/wp-content/uploads/2015/09/ullekalv_header_logo.png
Ingrid Amadori
2014-11-30 22:21:00
2014-11-30 22:21:00
Härlig helg