Förberedelser inför riddarspelen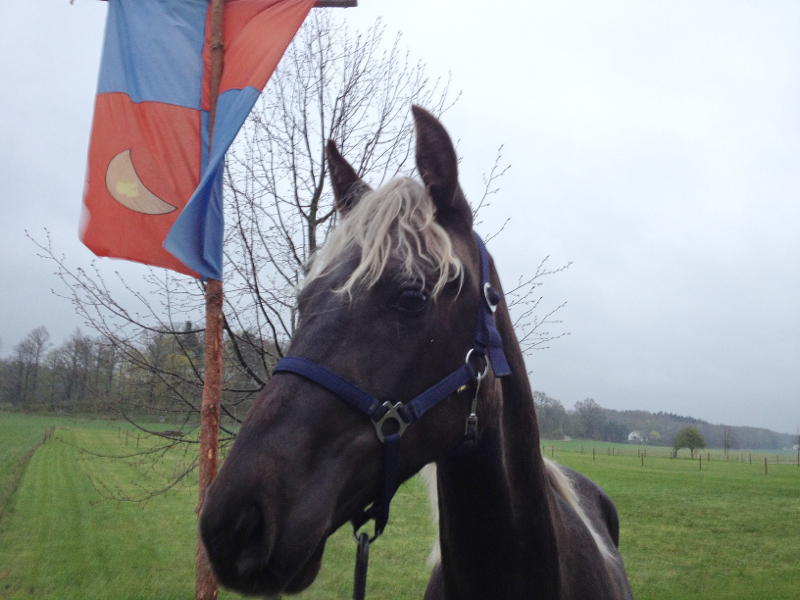 Mira
Nu är förberedelserna inför helgens riddarspel för full gång. Passade på att ta ut småtjejerna för lite miljöträning. De vart lite nervösa, främst var det nog för att de var själva en bit bort, sedan för att de såg får och sist att det var ändringar på hemmaplan…. Nåja, de var kontrollerbara men Mira som var nervösast hade oftast inte roa att äta. Sedan blev det hagflytt för Percy, Tea och Mira. Dels för att få mera gräs, dels för att vara mer urvägen inför helgen och dels för att ge Bunny som ska föla vilken dag som mera lugn. Calinka fick däremot vara kvar som sällskap till Bunny. Bunny fick även hon följa med ett varv och se sig om så att jag kunde mocka efter hennes döttrar.
Preparations for the jousting games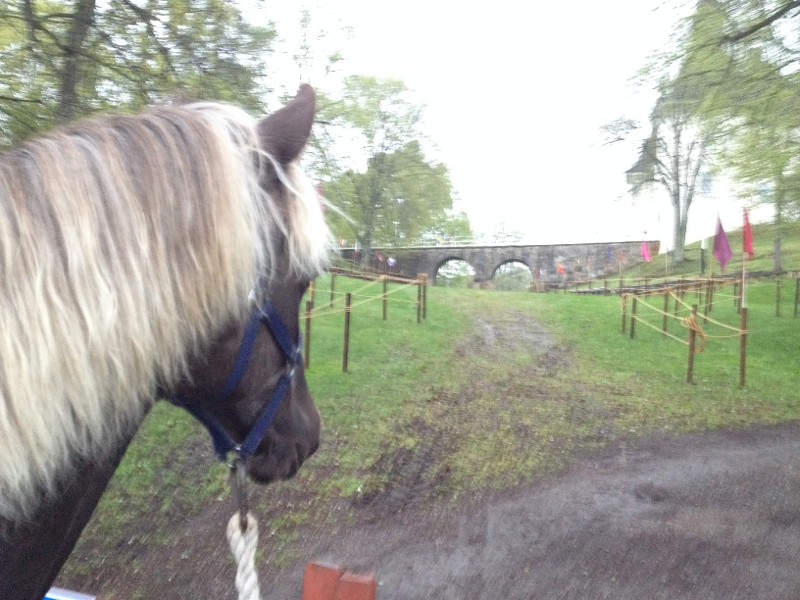 The arena were the jousting games takes place.
The preparations for the jousting games that takes place this weekend has started. I brought my youngest girls out to have a look. They got a little nervous, probably because they got away alone. The sheep were also very scary but all flags etc was rather ok even if they didn't help with all the rest. And even if nervous I could control them without much trouble even if Mira was so worked up that she couldn't eat. Then Mira, Tea and Percy got a new pasture. Partly to get more grass partly to get out of the way for the weekends events and partly to give Bunny some peace. She could foal any day now. Calinka got to stay to accompany her.
Bunny also got to take a look at things – I brought her along when I cleaned up after her daughters.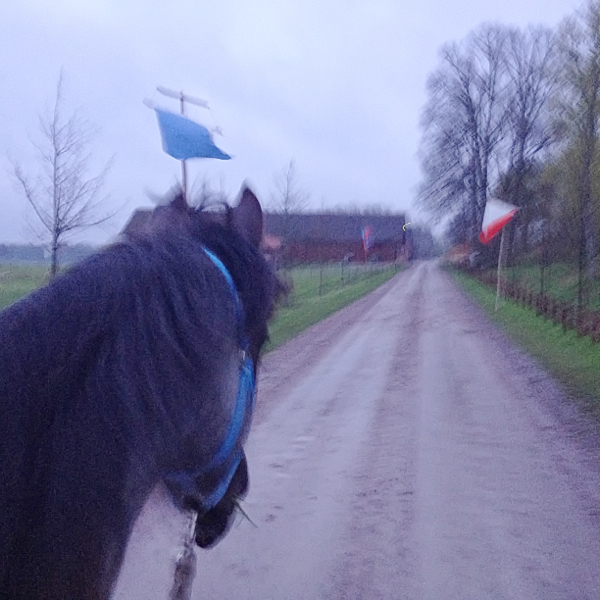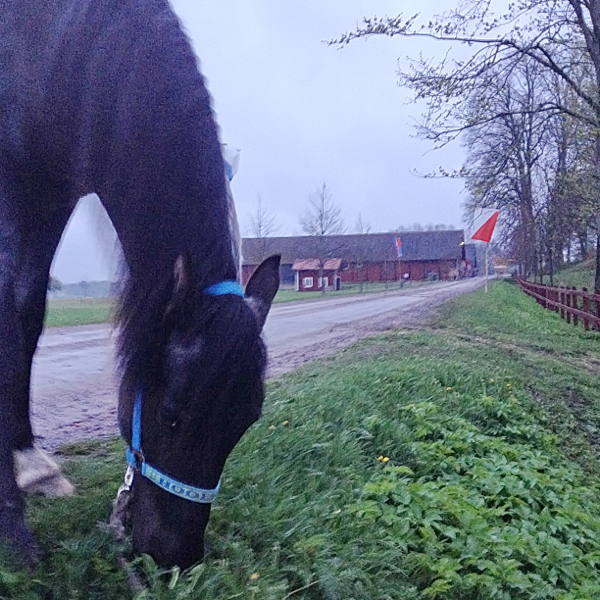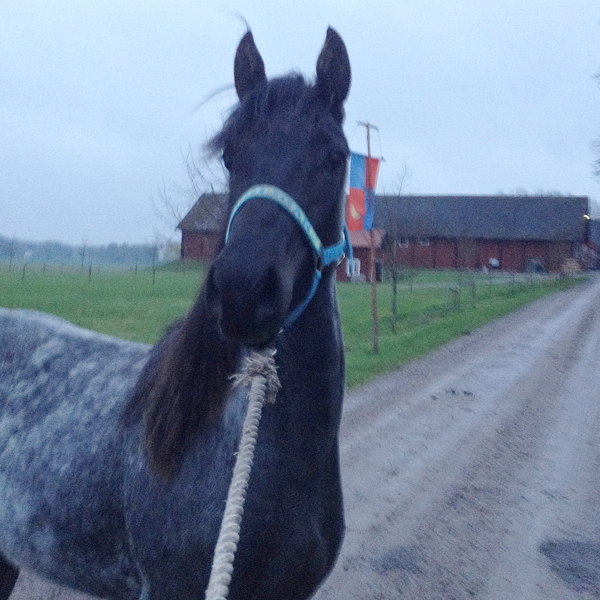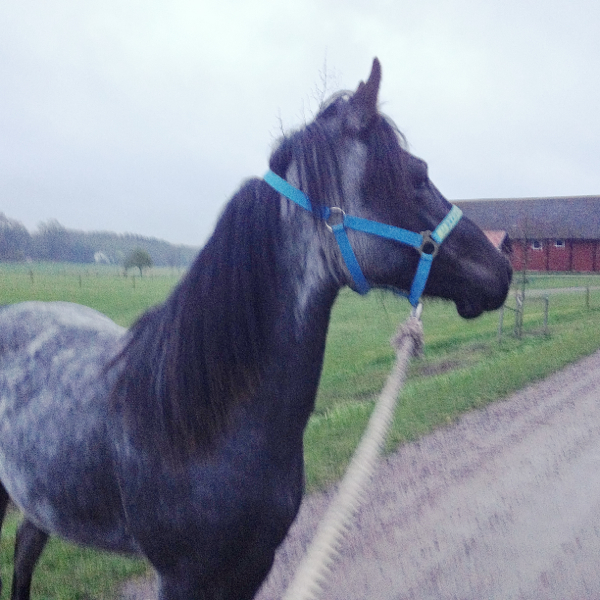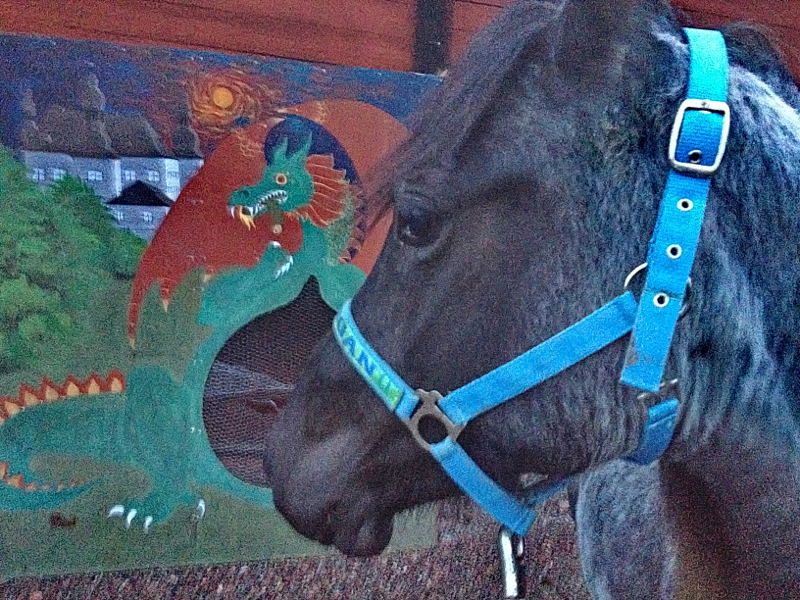 Tea was a bit skeptic about the dragon – especially the big black hole at its stomach.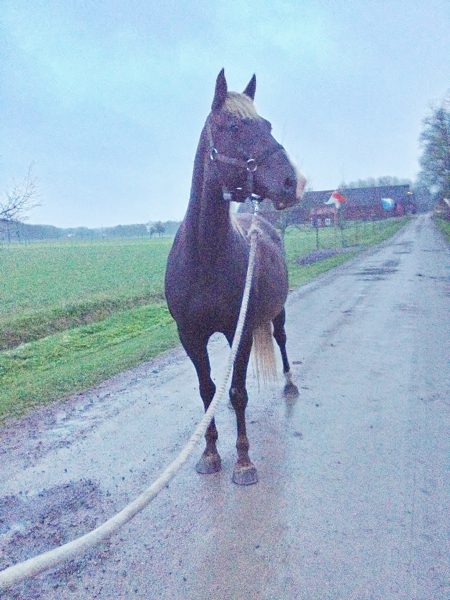 Bunny also looked at the sheep and posed.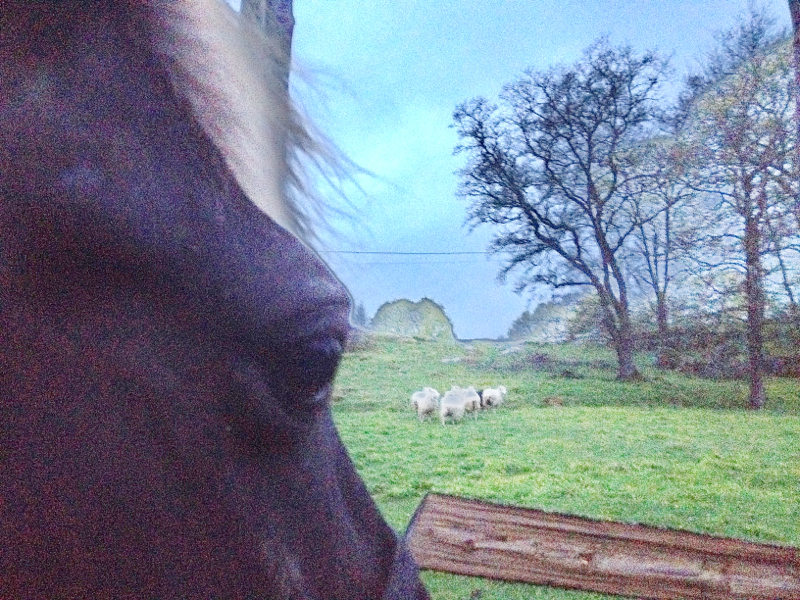 Bunny was bravest and got rather close to the sheep.
http:///ullekalv.se/wp-content/uploads/2015/09/ullekalv_header_logo.png
0
0
Ingrid Amadori
http:///ullekalv.se/wp-content/uploads/2015/09/ullekalv_header_logo.png
Ingrid Amadori
2015-05-06 19:48:00
2015-05-06 19:48:00
Förberedelser inför riddarspelen