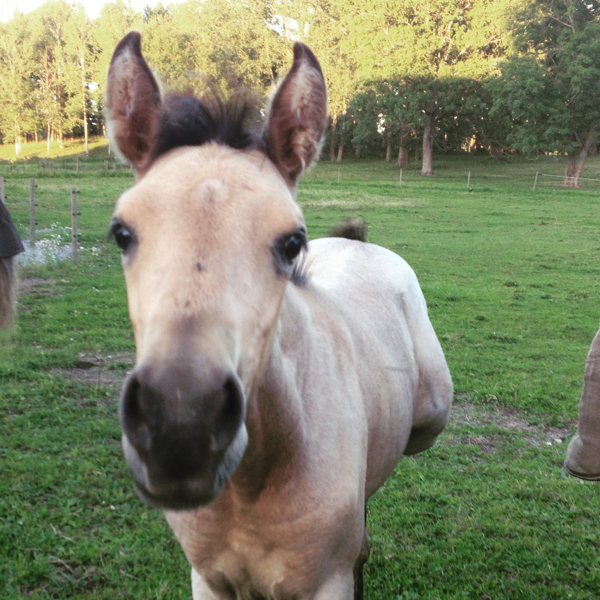 Iris
Nu har det varit lite ont med uppdateringar på sistone. I alla fall har jag varit ute och ridit en del på Calinka och Frida på Pepper. Ett par gånger till har jag satt upp TREC aktiga hinder i hagen och alla hästarna gillar det skarpt! Senast lyckades jag däremot få dem att tveka lite när jag dels ställde ut ett paraply på marken, dels hade ne presenning som hängde ner. Nåja, de genomförde alla det hela men tog lite olika lång tid på sig. Nyttigt som omväxling var det.
Bunny har jag riidt ett par gånger och hon fungerar så bra. Så fort hon inte är riden på ett tag vill hon tillbaka till flocken, särskilt om hon har föl hemma. NU har hon kunnat gå iväg själv och njutit av att få göra det och att jobba en stund samt lyssnat på mig. Så kul!
Även Percy gillar att få motionera och Tea och Mira står och tigger om det. Även om de sedan blir lite tveksamma när de väl ska gå iväg… Tea tömkörs lite och blir allt bättre – även om hon ibland måste testa lite för att se om man verkligen ska göra som den där i andra änden av tömmen säger. Vadå svänga exempelvis?
Iris
Few updates lately
I haven't been updating the blog a lot lately. I have been out riding Calinka and Frida have been working Pepper. I have put up TREC like obstacles in the pasture a couple if times and all horses love it! Lately I managed to confuse them a little by putting an umbrella on the ground and a tarp hanging from a tree. Well, they all did well and it was a good exercise.
I have been riding Bunny a few times and she is so good! Usually she wants to get back to the herd when she hasn't been worked in a while, especially if she has a foal at home. NOW she has been able to relax and listen to me and enjoy her work. Good girl!
I have been working Percy as well and Tea and Mira beggs to get something to do. Even if they then get a little reluctant when asked to move away from the farm. Tea is long reined a little and gets better and better. Even if she has to try and see if she really has to turn when the one behind tried to direct her.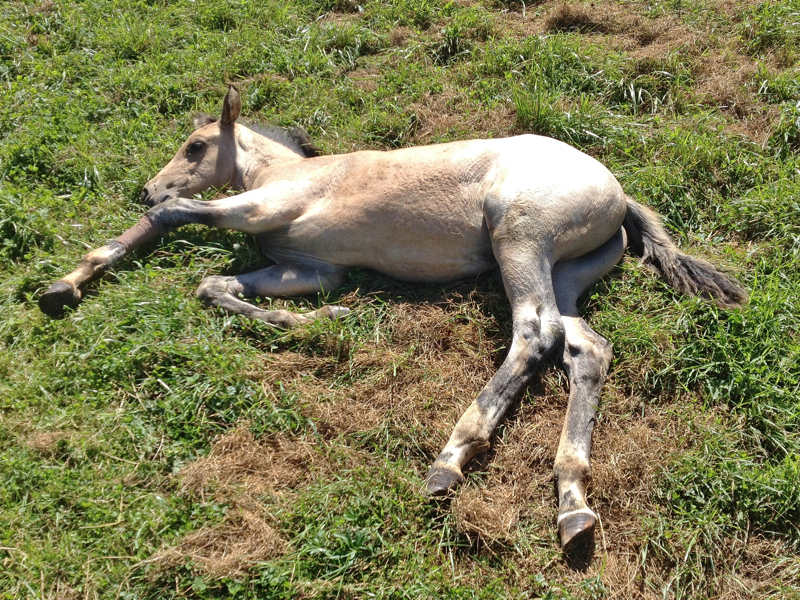 Iris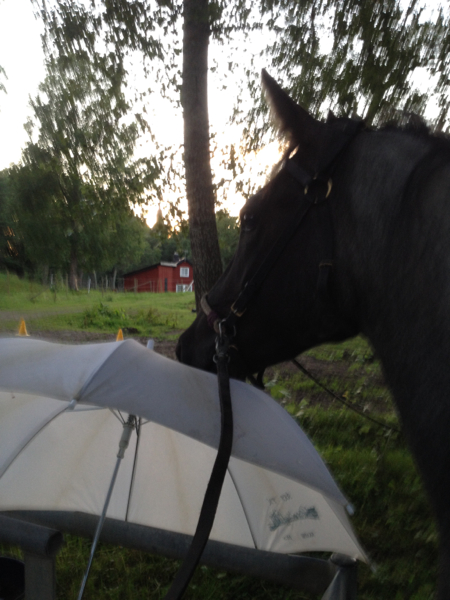 Tea and the scary umbrella.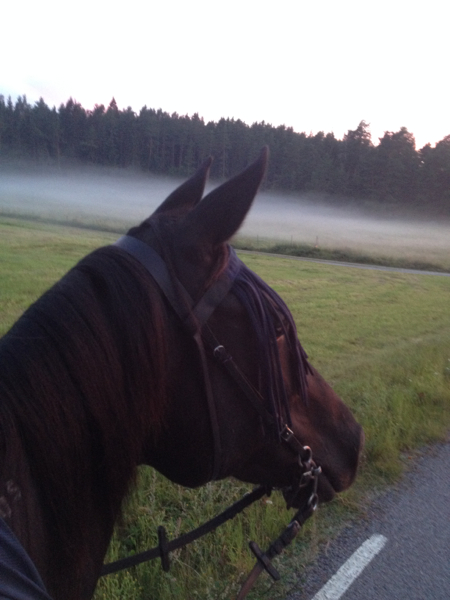 Calinka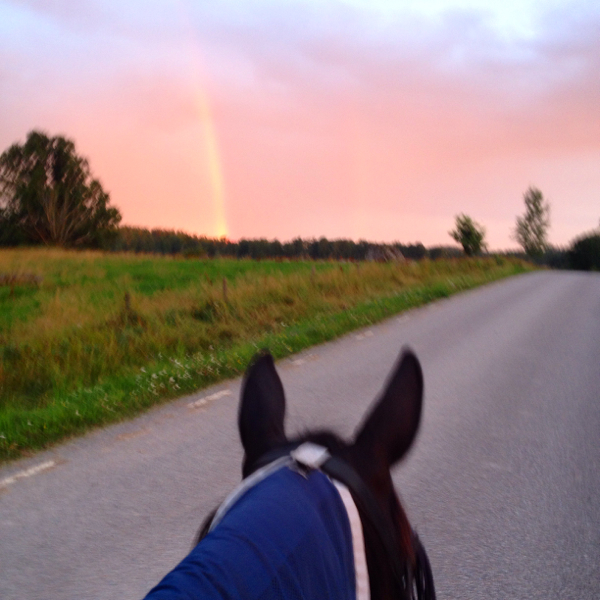 Calinka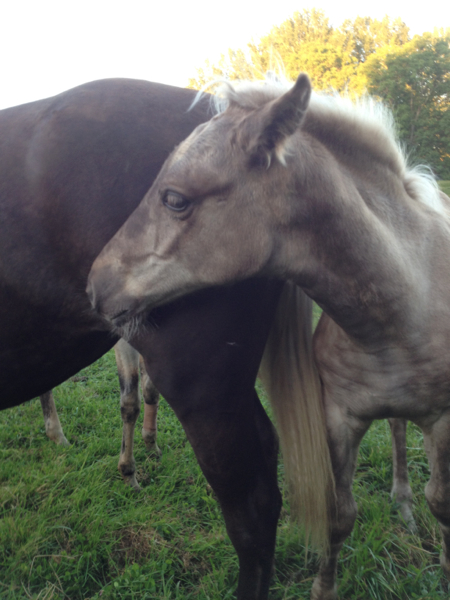 Joe
http:///ullekalv.se/wp-content/uploads/2015/09/ullekalv_header_logo.png
0
0
Ingrid Amadori
http:///ullekalv.se/wp-content/uploads/2015/09/ullekalv_header_logo.png
Ingrid Amadori
2015-08-18 21:39:00
2015-08-18 21:39:00
Dåligt med uppdateringar