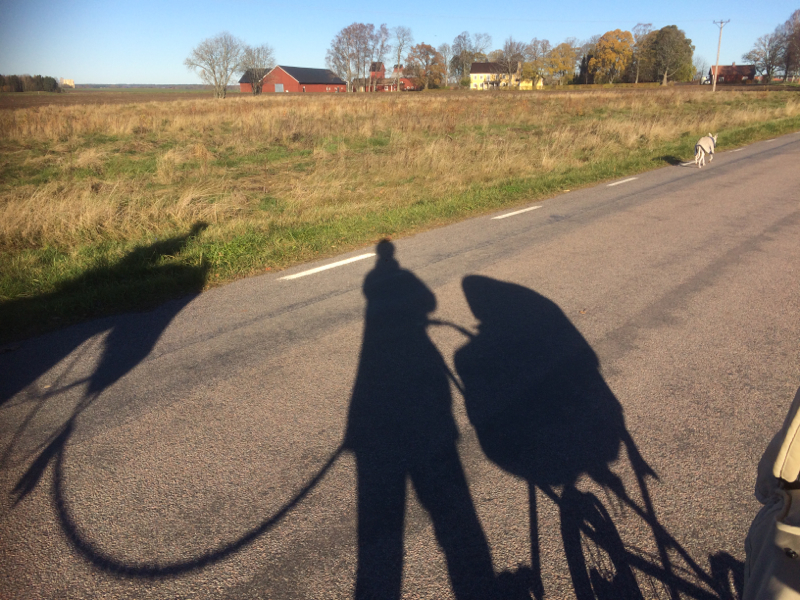 Så kul att få med David på en ridtur. Han har blivit så stor att han håller balansen bra på hästryggen ( i alla fall så man slipper hålla i honom). Det var länge sedan det passade och han ville rida men nu var vi nog iväg i någon timme. Hoppas verkligen vi kan fortsätta med detta ibland – bra skrittmotion för hästarna och jag kan ha Leo i barnvagnen.
Väl hemma löshoppade vi Iris, Whizzy och Honey. Calinka skulle få vila i hagen, men sa att hon ville med och tyckte det var jättekul med löshoppningen. Den här gången gillade alla hoppningen och hoppade glatt!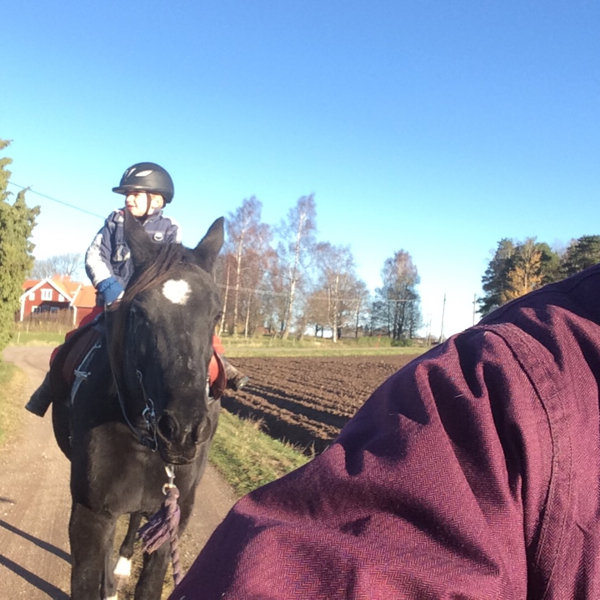 It was so fun that David wanted to ride. He has become big enough that he can balance himself ( so I don't have to hold him). It was a long time since he wanted to ride and we could get it to work. We had fun and probably was out for an hour. I hope we can do this again as it is a good way to work the horses with two small kids at home.
Back home we let Whizzy, Iris and Honey jump again. The plan was to let Calinka rest but as she really wanted to koin them she also got to jump. This time all liked the jumping and easily passed the jump.
http:///ullekalv.se/wp-content/uploads/2015/09/ullekalv_header_logo.png
0
0
Ingrid Amadori
http:///ullekalv.se/wp-content/uploads/2015/09/ullekalv_header_logo.png
Ingrid Amadori
2017-11-08 21:23:45
2017-11-08 21:23:45
Barnpromenad