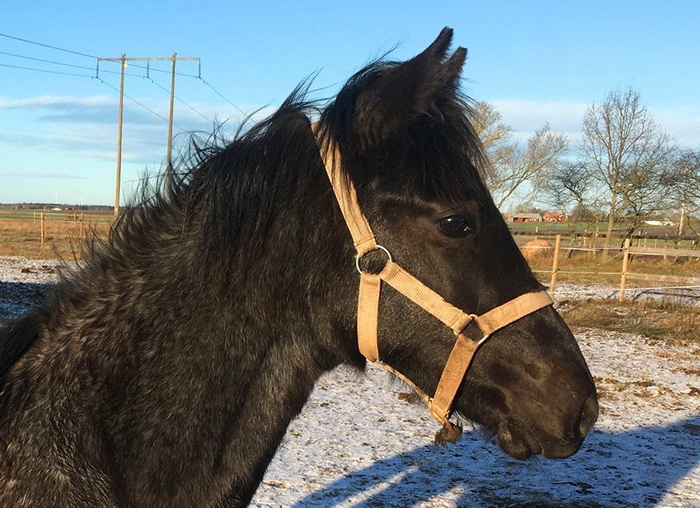 Dagen började med att Duchesse hämtades upp. Hon är dotter till Pepper och Thea, Bunny förstfödda dotter och ska få växa upp här som kompis åt Alba eftersom övriga åringar kommer flytta under våren. Duchesse var så duktig och lastade sig nästan direkt, stod snällt i transporten och tog det lugnt i hagen. Hon får gå med Yakira, Alba och efter en stund släpptes även Bunny över till dem. Mormor Bunny var lite tuffare med Duchesse, men Duchesse hade stått och tittat på " de stora" hästarna ett tag så jag misstänker att hon gärna hade en vuxen hos sig. Lite ovant tycker hon det är, det tar nog ett tag för henne att förstå vad som hänt, men sedan blir det nog bra.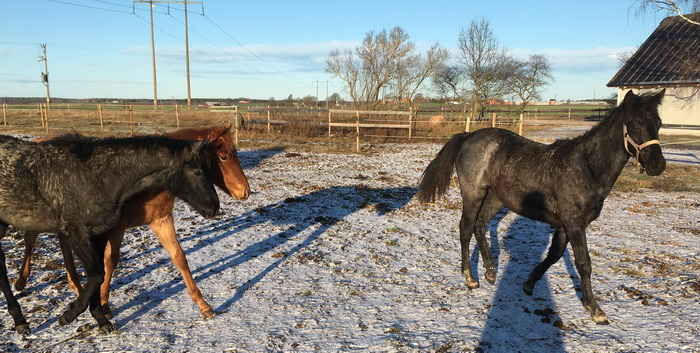 Eftersom Whizzy är utlånad till en tjej nära Duchesse tidigare hem passade jag på att besöka henne med en kort stund. Hon såg så nöjd ut.
Väl hemma hämtades Percy upp som ska lånas ut ett tag för att få jobba lite. Hon har skött sig bra – förutom att hon inte ville lasta sig. Hoppas Percy ska tycka det blir jättekul att få hitta på lite mera nu framöver.
The day started with picking up Duchesse. She is a daughter to Pepper and Thea, Bunnys first born foal and is going to grow up her as a friend of Alba as the other yearlings is going to move during the spring. Duchesse was a very good girl and laoded quickly and travelled very well. She is with Yakira, Alba and Bunny in the pasture. At first it was only the yeraling so Duchesse had time to check out the pasture, but she seemd to miss a "grown-up" so I brought back Bunny faster than planned. I think Dutchesse finds it a bit hard to understand what have happend to her world, but with time she settles in.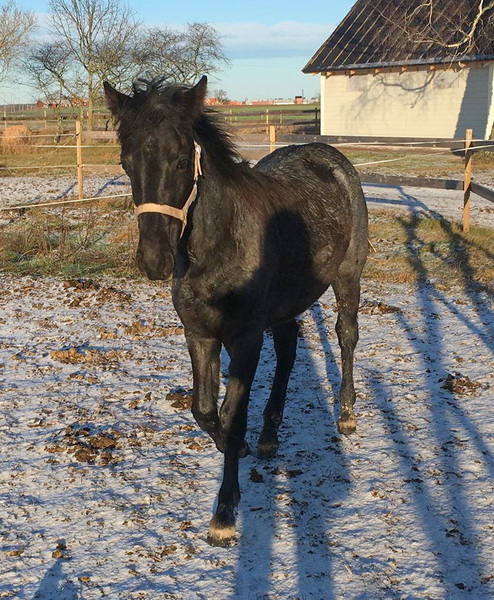 As Whizzy is staying at a girl close to where I picked up Dutchesse I got to say hello to her very quickly to. She seems very content.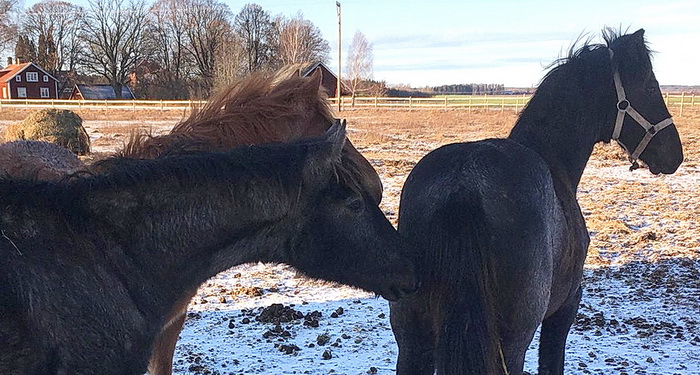 Back home Percy got picked up as she is going to a friend that wanted to ride and I don't find the time right now. She has behaved well – except that she didn't want to load into the trailer.
http:///ullekalv.se/wp-content/uploads/2015/09/ullekalv_header_logo.png
0
0
Ingrid Amadori
http:///ullekalv.se/wp-content/uploads/2015/09/ullekalv_header_logo.png
Ingrid Amadori
2020-01-04 22:18:09
2020-01-04 22:18:11
Fullspäckad dag