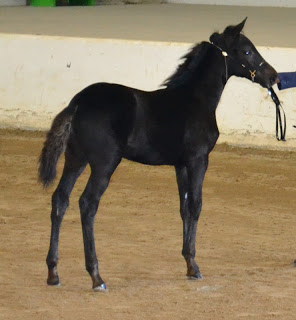 För ett år sedan var jag och Maggan i USA, på Rocky Mountain Horse International Show; årets största Rocky Mountain häst show som går av stapel på Kentucky Horse Park (bara den värd ett besök i sig). När jag ser massor med bilder på Facebook längtar jag tillbaka, jag måste helt klart dit någon mer gång. Det var så många trevliga människor som jag skulle ville träffa igen, saker som jag vill köpa med mig hem, fotografier som jag vill ta och flera lärdomar som jag vill göra….
The International Show firar i år 26 år och pågår från tisdag till lördag, hela dagarna. Det tävlas i en mängd olika klasser, de flesta är gångarter, men jag har gjort ett helt eget inlägg om vilka grenar som finns. I år har jag läst att de har en klass som stöd för bröstcancer forskningen där alla deltagare ska bära något rosa…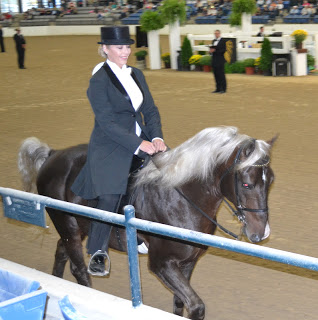 Det enda "negativa" med resan var att den vart väldigt dyr – att frakta 3 hästar från Kentucky till Sverige är inte gratis. Så jag måste nog spara lite innan jag åker dit igen – vet vet hur många fyrbeningar jag skulle få med då?
Bilder och film från förra årets show…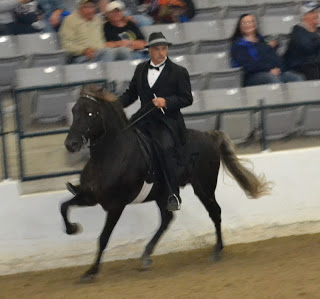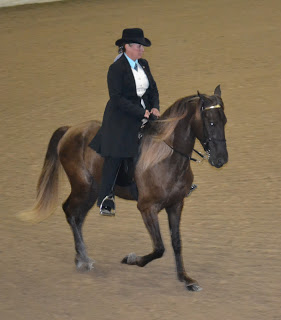 A year ago, Maggan and I was at the Rocky Mountain Horse International Show, the biggest show of the year. It is held at Kentucky Horse Park (That is worth a visit just by it self). When I see a lot of pictures at Facebook I want to get there, I really have to be there again.There was so many nice people the we meet, things that I want to by, photos that I want to take, things that I would love to learn…
Only "down side" was that it was extremely expensive – to ship three horses from Kentucky to Sweden isn't cheap. So I guess I have to save some time until I can get back – how many horses will I get back with me then?
Pictures and video from last years show…
http:///ullekalv.se/wp-content/uploads/2015/09/ullekalv_header_logo.png
0
0
Ingrid Amadori
http:///ullekalv.se/wp-content/uploads/2015/09/ullekalv_header_logo.png
Ingrid Amadori
2012-09-14 22:51:00
2012-09-14 22:51:00
The Internationals