Hösilage och 3 ridna hästar
Idag fick jag hösilage så det ska räcka ända fram till sommaren. Skönt!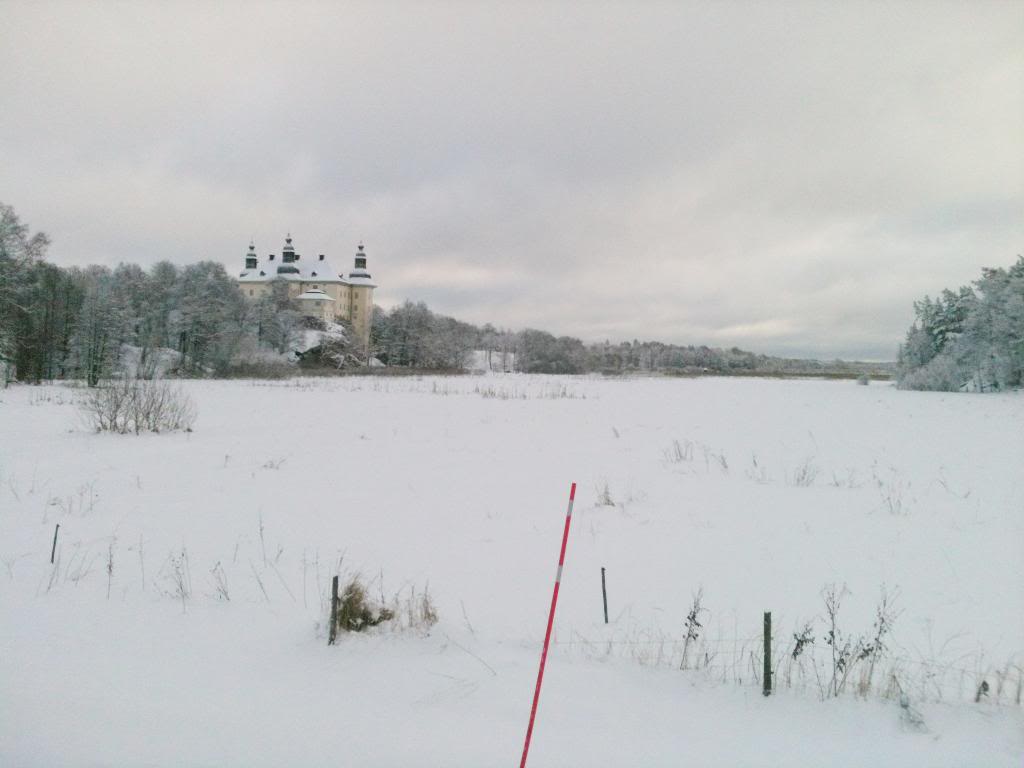 This is where my horses (but not I) live, photo from Calinka's back.
Jag hann även ta ut Percy en vända och rida på ett fält. Det är så halt på alla vägar att det inte finns många ställen att välja att rida på. Percy var ovanligt pigg och ofokuserad, men lugnade sig efter ett tag. Överskottsenergi?
Sedan tog jag ut Calinka i nästan en timme och lät henne jobba på lite mer än förra veckan. Hon känns bättre och bättre, både konditionsmässigt och stelheten i kroppen börjar minska. Härligt!
Som avslutning blev det ett kort pass på Pepper på ridbanan. Det är som sagt svårt med oskodda hästar och vägar som döljer isfläckar… Pepper märkte det på väg tillbaka till stallet – plötsligt var han som Bambi på hal is. Han skötte sig bra, även om det var lite jobbigt att gå i det tempot jag ville, i form, i snön. Bunny var mest besviken över att hon inte fick komma ut.
Today I got the rest of the hay that I need until summer. Nice!
I also got Percy for a trip, going around at a nearby field. It is ice on the roads so tehre are few options on where to go. Percy was unusually energetic and unfocused, but got better. To much energy?
Then I brought Calinka along for about an hour, getting her to work a little bit more than last week. She feels better and better, both condition and softness. I like that!
I ended by bringing Pepper out for a short time in the arena. It is, as as wrote, hard to find a place without hidden patches of ice. Pepper noticed that when we walked back – he started to look like Bambi on ice. Otherwise he behaved well, finding it a bit hard to keep the speed I wanted, in frame in hte snow. Bunny was mostly disappointed as I didn't do anything with her.
http:///ullekalv.se/wp-content/uploads/2015/09/ullekalv_header_logo.png
0
0
Ingrid Amadori
http:///ullekalv.se/wp-content/uploads/2015/09/ullekalv_header_logo.png
Ingrid Amadori
2013-01-20 22:00:00
2013-01-20 22:00:00
Hösilage och 3 ridna hästar