Inkörningsprojekt Bunny I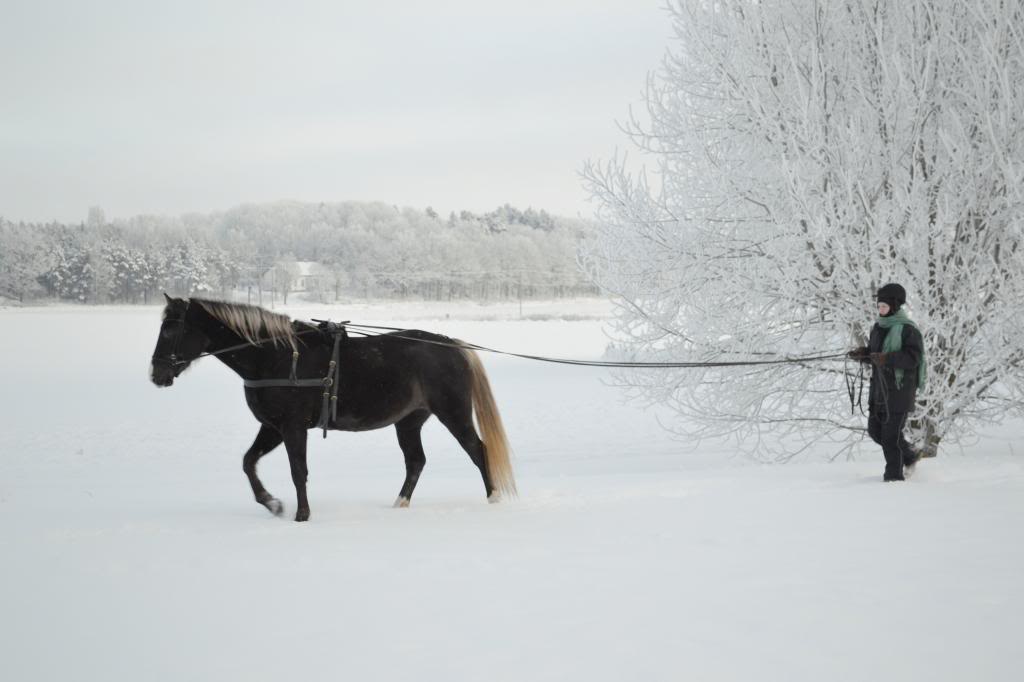 I veckan testade jag sele för första gången på Bunny, idag hade Maria och jag möjlighet att jobba samtidigt med henne så vi kunde påbörja inkörningsträningen. Så, Maria tömkörde henne något varv, sedan fäste vi på linor där skacklarna annars fäster. Jag höll i linorna och så gick vi runt för att vänja henne vid känslan av något mot benen. Som avslut gick vi runt ladugården och drog en snowracer med för att få lite ljud. Väl i djupare snö satte jag mig på snowracern och åkte med. Lättare och coolare häst att jobba får man leta efter. Ingen gång blev hon stressad eller orolig.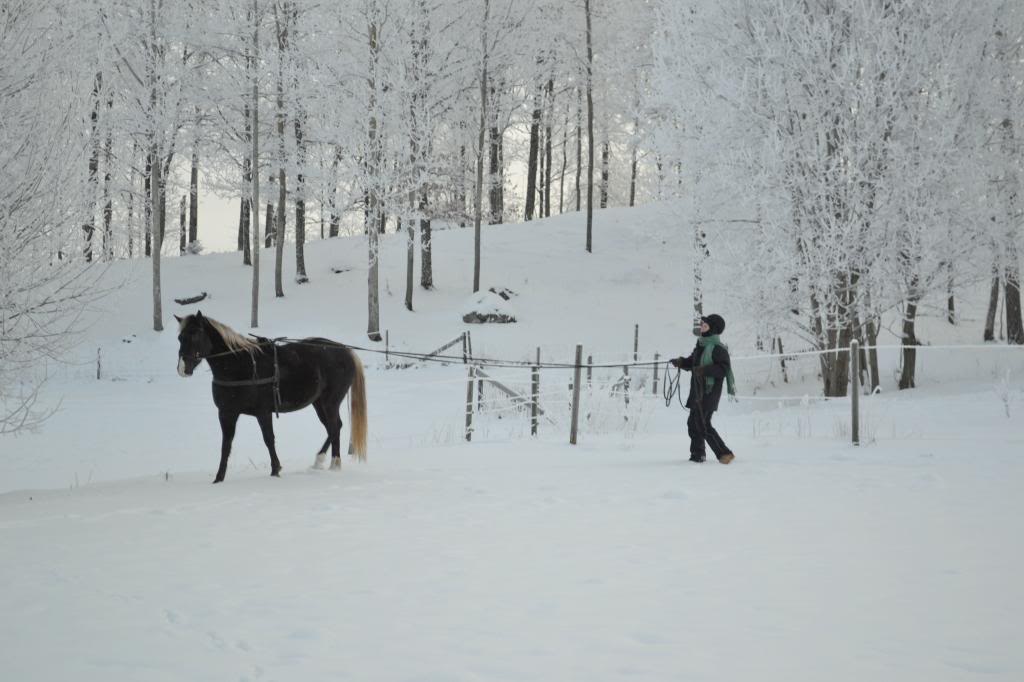 This week I tried the harness on Bunny. Today Maria and I found some time to work her simultaneous and could start her breaking into harness. Maria long reined her a lap, then we attached ropes where the wagon is supposed to be attached later and walked her around to get her used to the sensation of something at her legs. We finished by walking around the barn, dragging a snow-racer behind to get some noise. When we got in deeper snow I jumped on to the snow-racer and Bunny drove be for a while. (While I held on to the rope attached to the harness. Easier and calmer horse to work with is hard to find. Nothing of this got her nervous or upset.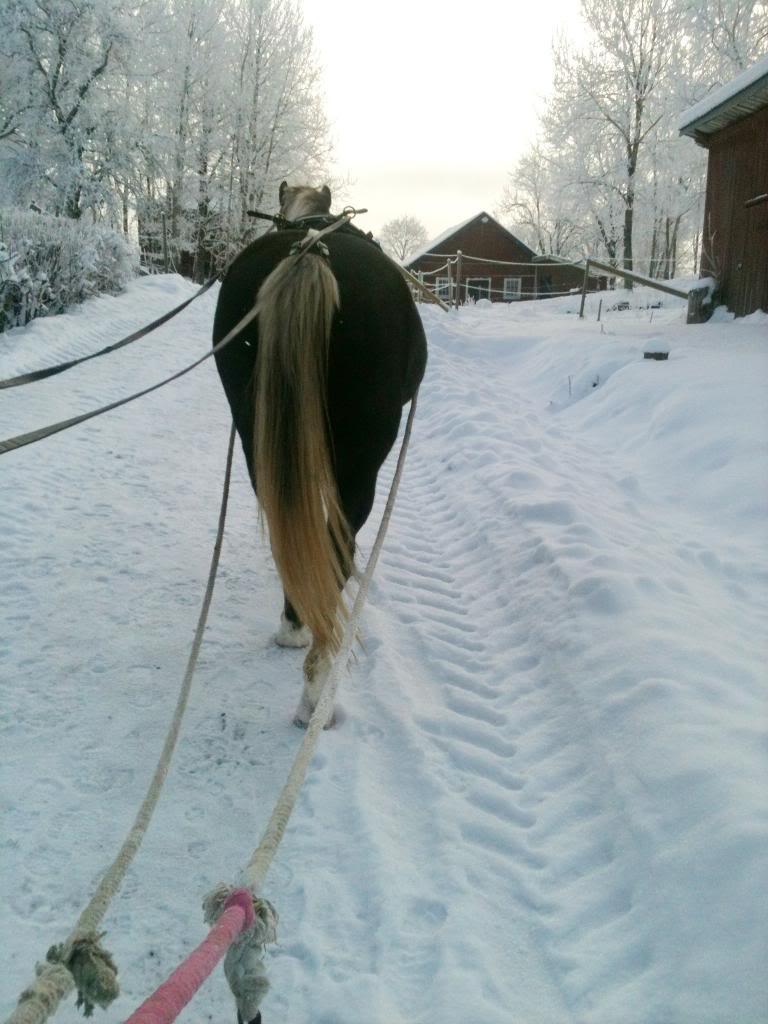 http:///ullekalv.se/wp-content/uploads/2015/09/ullekalv_header_logo.png
0
0
Ingrid Amadori
http:///ullekalv.se/wp-content/uploads/2015/09/ullekalv_header_logo.png
Ingrid Amadori
2013-01-19 21:05:00
2013-01-19 21:05:00
Inkörningsprojekt Bunny I