Dressyr två dagar i rad för Calinka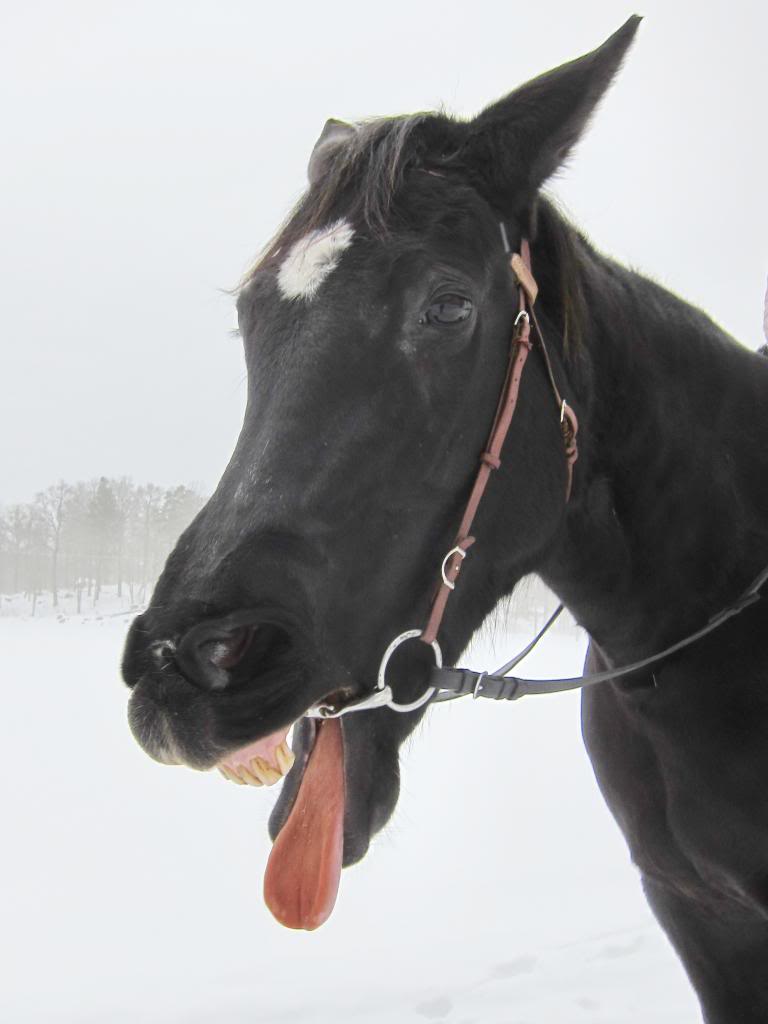 This was before we started
Igår fick Calinka gå dressyr med Björn medan han friskar upp sina ridkunskaper med hjälp av Nanette och det ska ha gått bra. Idag hjälpte jag Sandra med lite tips i dressyr. Calinka skötte sig utmärkt även om hon med svansen visade vad hon tyckte när Sandra började be henne om att jobba lite. Och Calinka vill tillägga att det är mycket, mycket roligare att galoppera fort över fälten.
Nanette hanteringstränade Pepper lite igår och han började testa henne – precis som han gjorde med mig för ett år sedan. Men, det verkar ha löst sig bra. Idag tömkörde jag honom och trodde att han skulle fara runt ordentligt eftersom han inte jobbat på hela veckan. Tydligen är han trött på tömkörning för det var inte mycket fart i honom. Men, då kunde Sandra ta över tömmarna och testa lite, hon hade aldrig tömkört innan.
Yesterday Calinka helped Björn refreshing his knowledge in the saddle with some help from Nanette and I was told it went well. Today I helped Sandra. Calinka with some dressage. Calinka behaved well even if her tail told be what she thought when Sandra begun to ask her to work. And, Calinka would like to add that galloping at the field is much much more fun.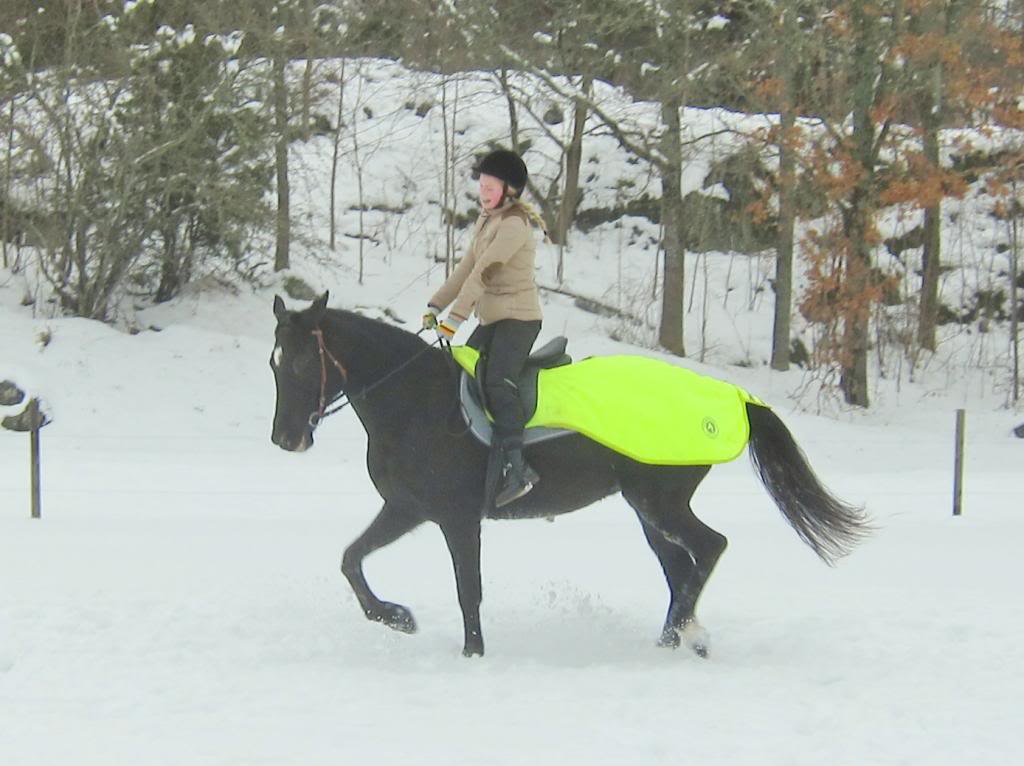 And she can work like this.
Nanette did some work from the ground with Pepper yesterday and he started to test her as he did with me last year. Even if it seems to have gone well. Today I long reined him and expected a lot if energy but he seems to be a bit tired of this as he didn't want to work very much. But then I could lend the reins to Sandra instead, she had never tried long reining before.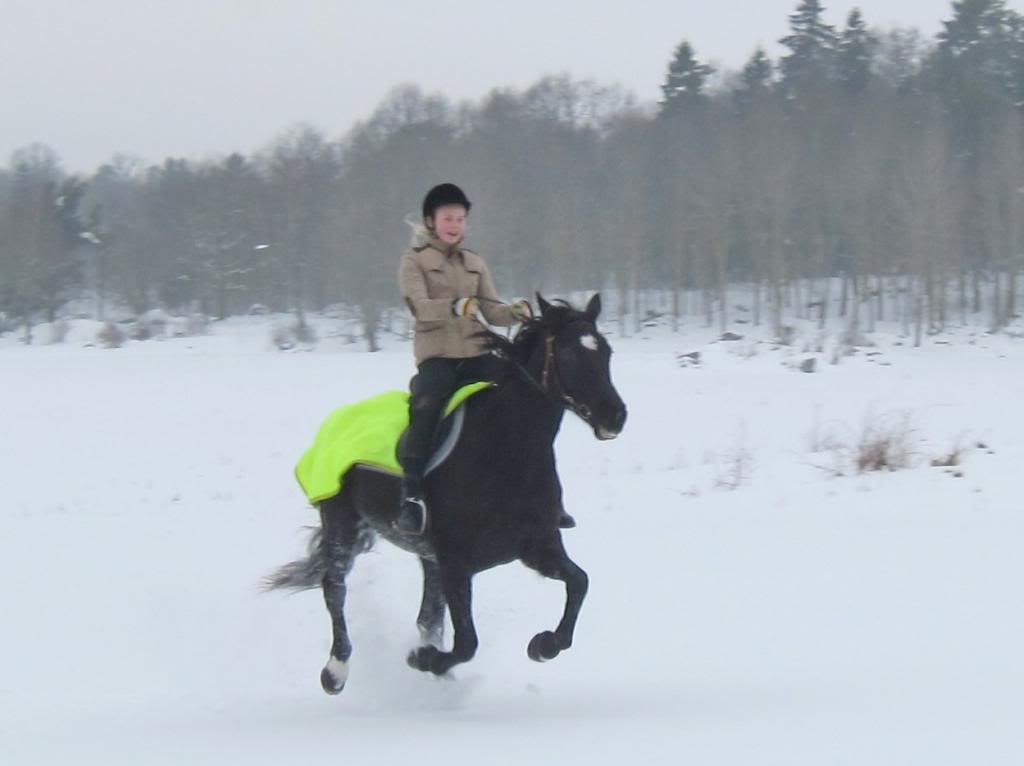 Some gallop to reward her a bit – she likes to run (but isn't hard to stop even if it might look like that in this picture)
http:///ullekalv.se/wp-content/uploads/2015/09/ullekalv_header_logo.png
0
0
Ingrid Amadori
http:///ullekalv.se/wp-content/uploads/2015/09/ullekalv_header_logo.png
Ingrid Amadori
2013-02-16 21:47:00
2013-02-16 21:47:00
Dressyr två dagar i rad för Calinka