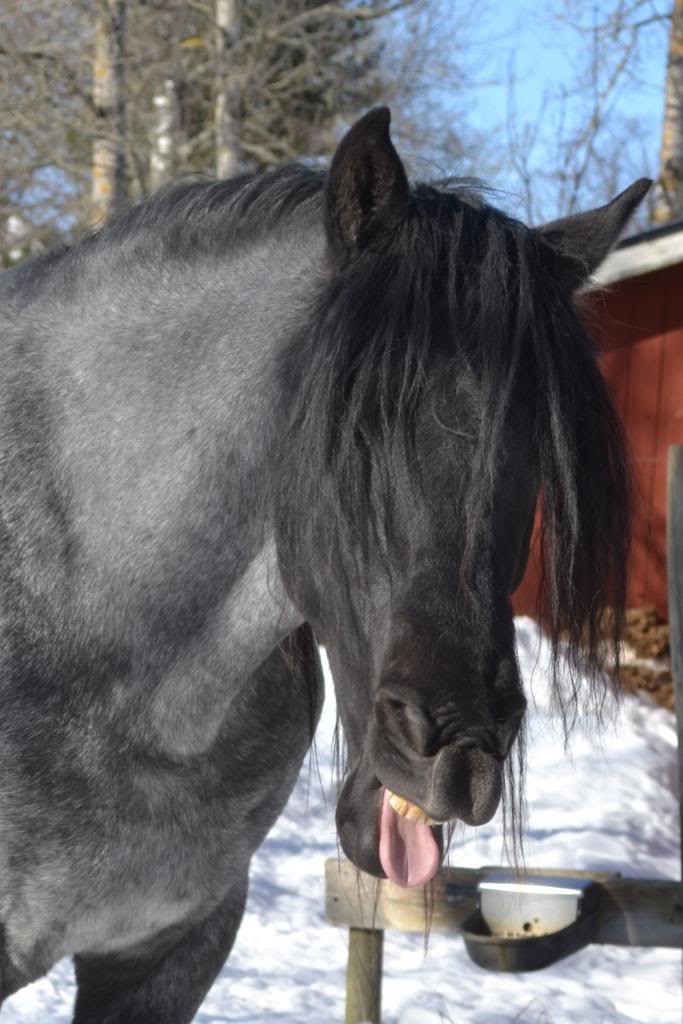 Pepper och jag tog en promenad i mörkret igår. Vattnet var lite otäckt, men vi kom över.
Men, det är något som inte är som det ska. När jag skulle borsta honom ville han inte, han var spänd och bortvänd, försökte gå sin väg. Så har han aldrig varit. Efter promenaden blev han däremot mera sig själv och trots att han sista biten gick lös (i sin hage) följde han med mig och höll sig i närheten, så han verkar vilja vara med mig. Jag och Maria är ense – något stör hästarna och frågan är bara vad. Även Percy har reagerat lite oväntat på sistone – Bunny skyller vi mer på fölhormoner. Hetaste tipset nu kan vara vildsvin eftersom vi fått ögonvittnnen som sett att de gått genom hagen och skrämt hästarna.
Idag var Maria och Björn ute och red Calinka och Percy medan Nanette och Tora jobbade med Bunny, först red Tora och sedan blev det lite plast och slalomövningar för Bunny.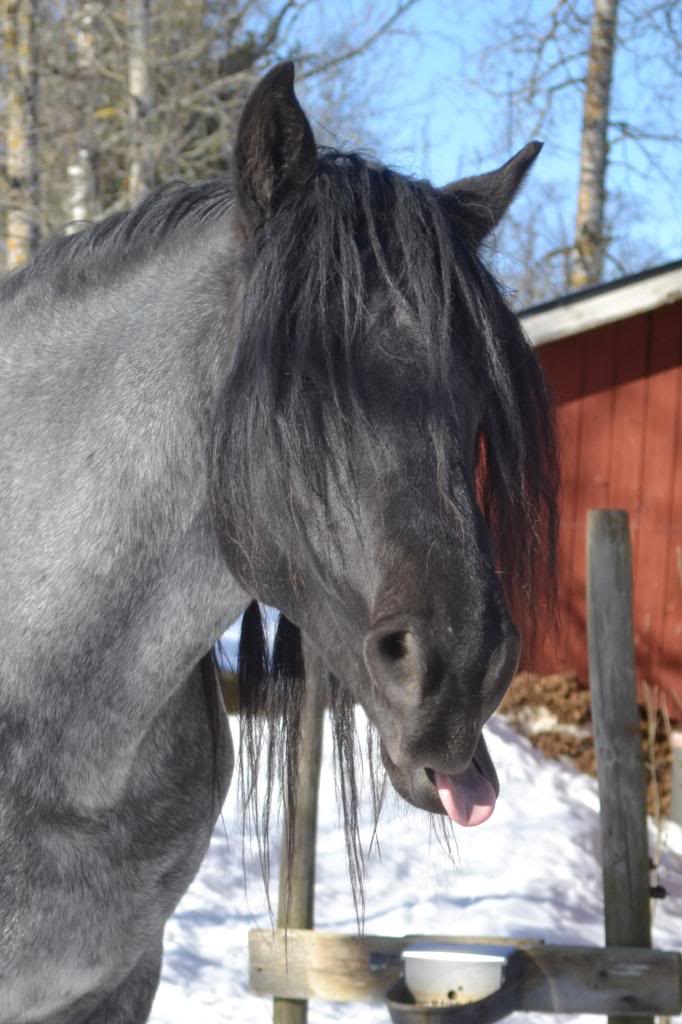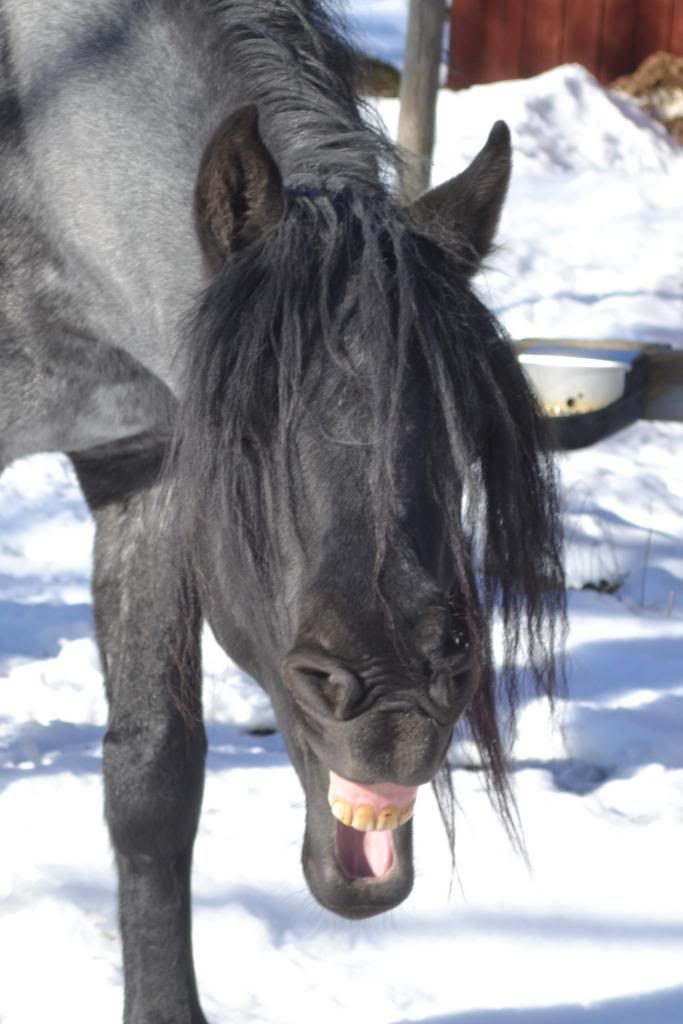 Pepper and I took a walk yesterday. The water was a bit scary, but we crossed.
But, something is not quite right. When I brushed him he just walked away, turned away and was tense. He has never been like that before. After the walk he became more as usual and even if he walked free (in his pasture) the last bit he was close by, so he seems to like to be with me. But, Maria and I agree – something disturbs the horses, the question is what. Even Percy has been a little bit strange lately – when it comes to Bunny we blame foaling instinct. My best guess is the wild boars that have been seen in the pasture and upsetting the horses.
Today Maria and Björn went for a trail ride with Calinka and Percy while Nanette and Tora worked Bunny. First Tora rode and then Nanette played with some plastic and did some pole bending.
http:///ullekalv.se/wp-content/uploads/2015/09/ullekalv_header_logo.png
0
0
Ingrid Amadori
http:///ullekalv.se/wp-content/uploads/2015/09/ullekalv_header_logo.png
Ingrid Amadori
2013-03-07 23:29:00
2013-03-07 23:29:00
Något stör hästarna