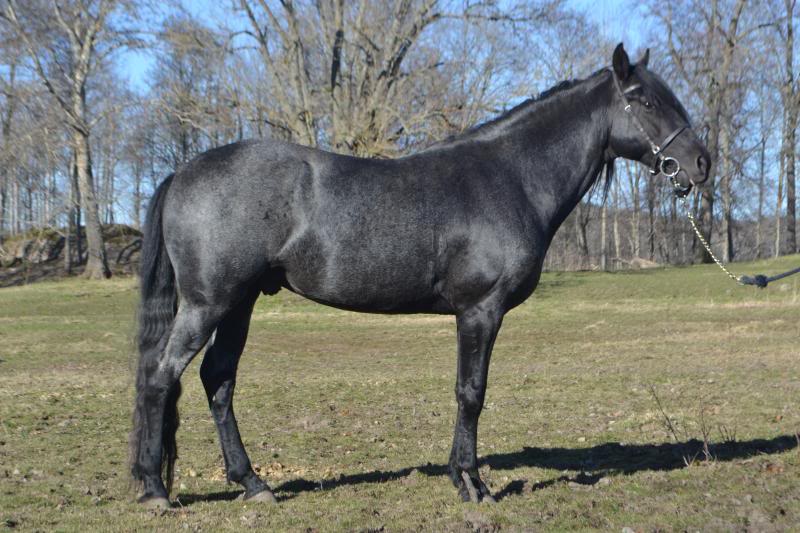 Black Pepper
Solen sken och jag tömkörde Pepper i linne. Första gången för i år.Innan vi ens kommit igång visade han att han var lite less på det hela så vi gick iväg till ett annat fält och jobbade där en stund innan vi fick se Calinka komma i galopp längsmed vägen. Hon och Maria var ute en tur i skogen och var nu nästan hemma. Maria stannade till och jobbade en stund på fältet och tog ett varv runt det – vilket störde Pepper lite men vilken nyttig träning! Calinka var rejält stel i vänster sida, men höger hade släppt av efter ett tag i skogen. Nu hoppas vi bara vänstersidan också gör det.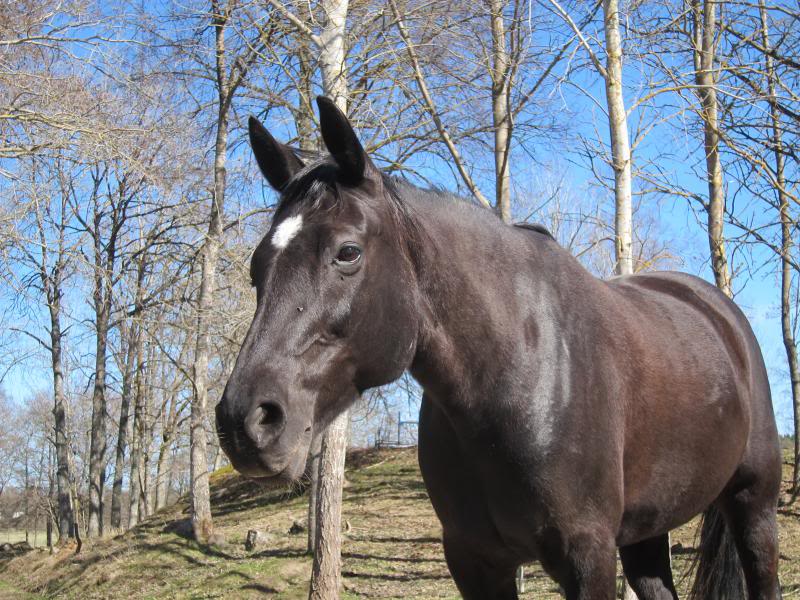 Calinka
Percy och Bunny verkar vara lite less på att de inte har fått jobba så mycket och är svåra att få ut ur stallet efter utfodring. Percy blir allt rundare och Bunny har övertagit ledarskapet över Calinka. Att få ett föl ändrade det.
A beautiful spring day!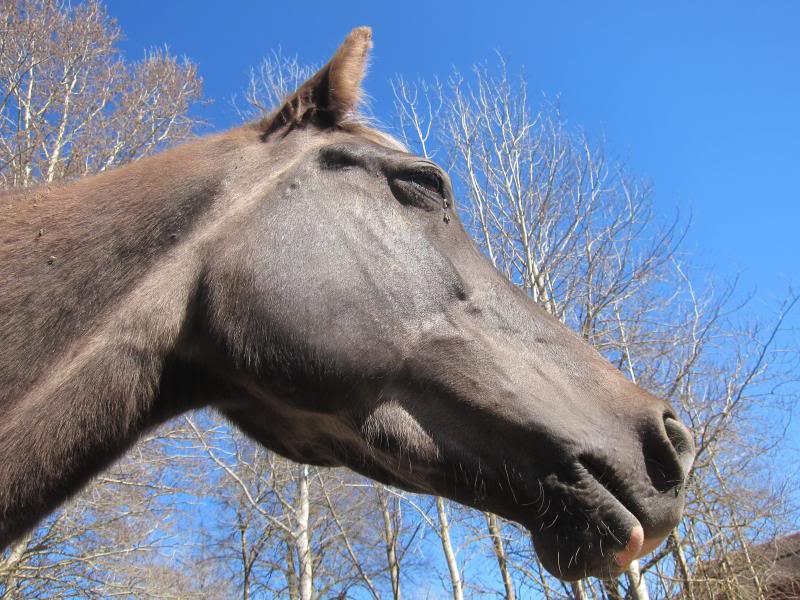 Bunny
The sun was shining and I long reined Pepper in a t-shirt First time this year. Before we even had started he showed that he was a little less with long reining so I decided to work at another field. After some time Calinka came cantering as she and Maria had been out for a trail ride. The stopped by and cantered a lap around the field and did some dressage as well. Pepper got a little disturbed in the beginning, but was fine then. A good possibility to teach him to keep focusing on me. Calinka was rather stiff in her left side, but the right one came around nice after some time. Just hope that the left side do that as well with some more work.
Percy and Bunny seems to be a little bored – they don't want to get out of the stable after being feed. Percy is getting rounder and Bunny is now the boss over Calinka. Having a baby changed that.
http:///ullekalv.se/wp-content/uploads/2015/09/ullekalv_header_logo.png
0
0
Ingrid Amadori
http:///ullekalv.se/wp-content/uploads/2015/09/ullekalv_header_logo.png
Ingrid Amadori
2013-05-01 20:50:00
2013-05-01 20:50:00
En underbar vårdag!