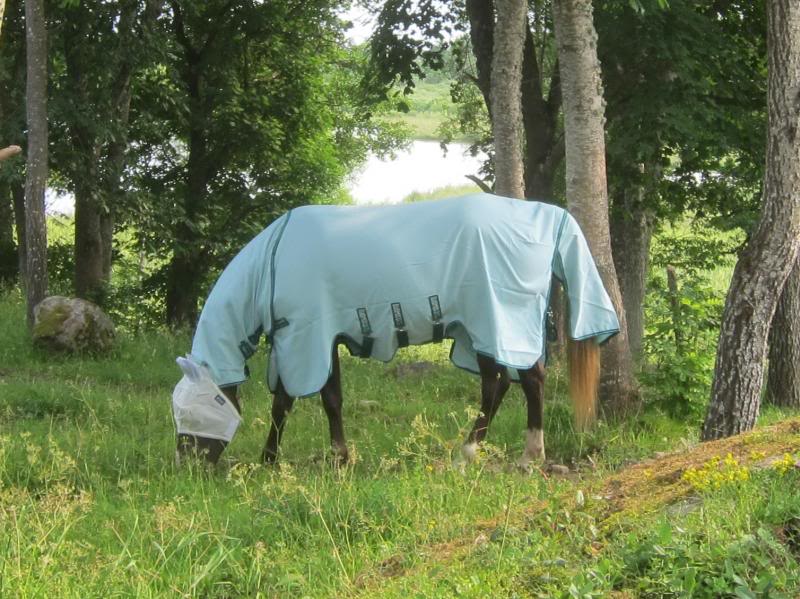 Bunny got a new rug as she seems to get swellings when bitten. And a hood was included.
Idag kom de nya flugtäckena jag beställde för ett par veckor sedan – ska bli kul att se hur de fungerar!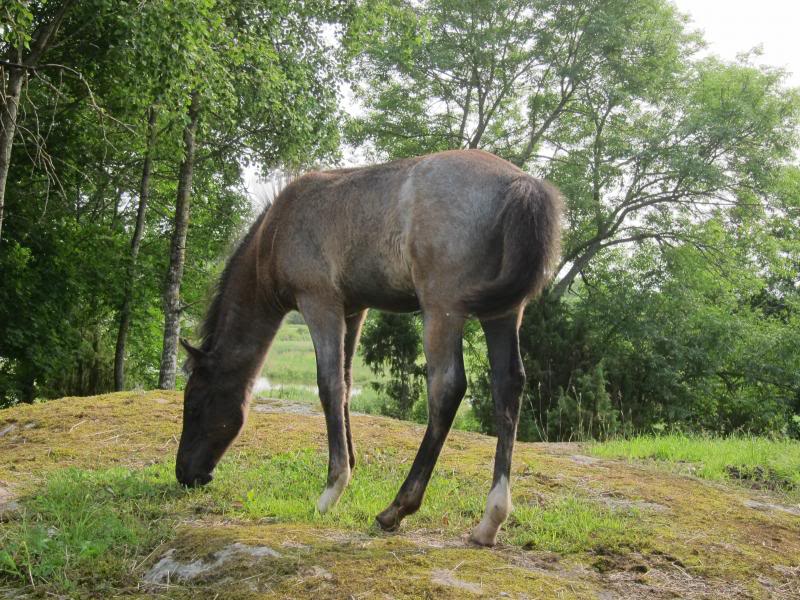 Tea is getting even lighter – no one can question her roan coat color now.
Peppers ben är något bättre, men frågan är om det är "bra nog", det får bli ett samtal med veterinären men idag kom det en liten bebis mellan och fick mig helt att glömma… I alla fall blir benen något bättre när jag motionerar Pepper- idag blev det lätt tömkörning.
New fly sheets
Today the new fly sheets that I ordered a couple of weeks ago arrived. It is going to be fun to see how they works.
Peppers leg is better, but only a little. I have to talk to the vet about it but today I got distracted by a baby… Anyway, pepper is getting better when working – to day I long reined him easily.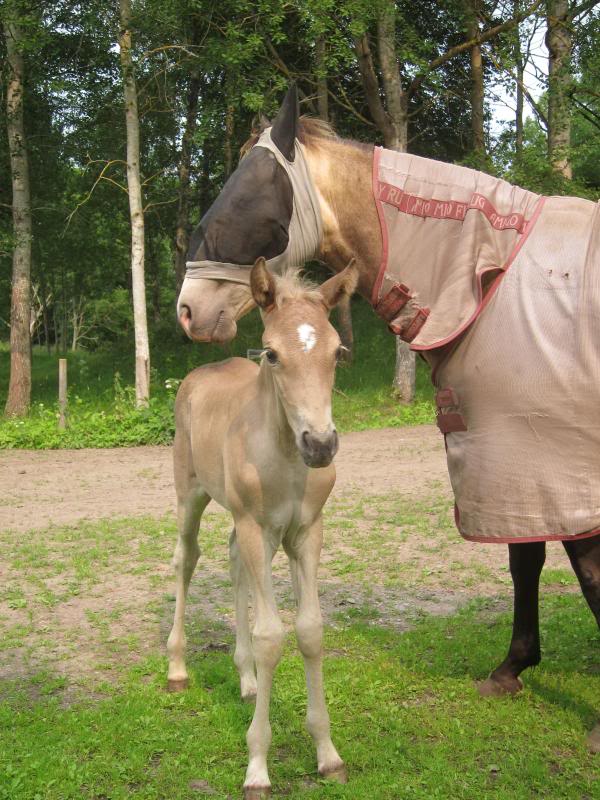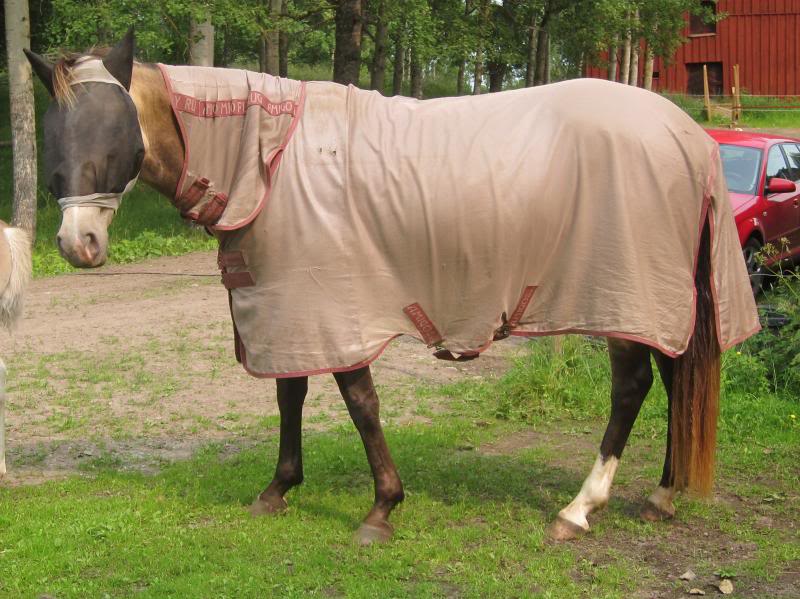 As Percy seems to be the one with the least problems of the insects she got the old rug.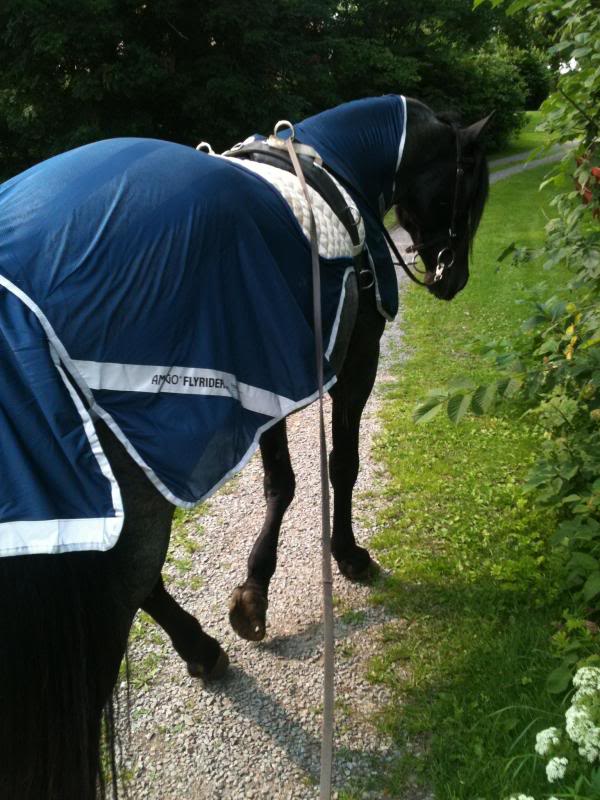 Pepper tried the new exercise fly sheet; it had the right length but the neck was a little bit to tight so he probably end up using the larger one.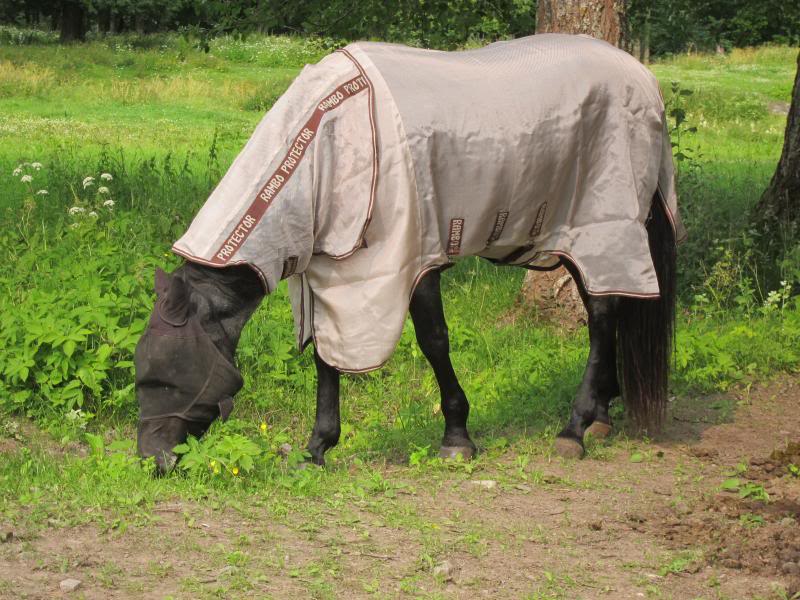 Pepper also got a new rug – hopefully this is kinder to his mane.
http:///ullekalv.se/wp-content/uploads/2015/09/ullekalv_header_logo.png
0
0
Ingrid Amadori
http:///ullekalv.se/wp-content/uploads/2015/09/ullekalv_header_logo.png
Ingrid Amadori
2013-07-08 21:44:00
2013-07-08 21:44:00
Nya flugtäcken