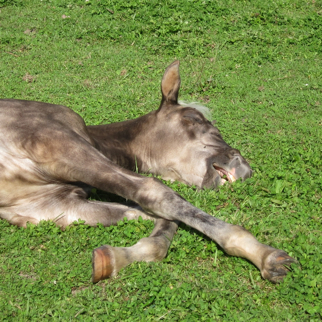 Uteritt med Pepper – eller nåja, fram och tillbaka längsmed samma väg som vanligt. Pepper tycker det är kul att komma ut och började spontant försöka galoppera på flera ställen. Men, han har ändå hunnit se vägen så många gånger att han måste liva upp saker lite och ser "monster" här och var. Som tur är beter det inte att han flyger i liften, utan bara tittar till. Det gjorde han inte i början när vi red samma ur… Efteråt blev ett dusch av herrn då han var ganska svettig – vi travade eller galopperade mest hela tiden den halvtimme vi var ute. Han stod helt opåverkade av vattnet som jag spolade på honom – så duktig!
Tea fick återigen gå en liten omväg ut till hagen -än mindre tvekan från hennes sida denna gång. Sedan fick Bunny gå lite extra innan hon kom in i hagen vilket Tea tyckte var jobbigare.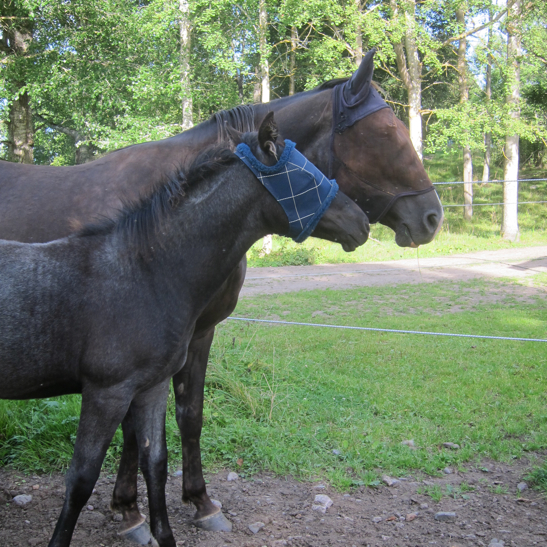 Tea is getting bigger…
David somnade när vi skulle hem så det blev en kort skrittur på Calinka istället medan svärmor drog David i vagnen. Hon är så stel så stel, men sakta börjar hon mjukas upp och hon tuggade på bettet som aldrig förut. Duktig tjej!
Got more done than expected

Trail ride with Pepper – or going back and forth the same road as we have done previously. He likes to get out and tried to canter on his own command a lot of times. But the road starts to get boring so he had to make it more fun and found some "monsters" along it. Thankfully that don't make him jump as many other horses, more that he had to watch or move away from. Back home he got a shower – he got rather sweaty as we mostly trotted or cantered while out. He showers very well, didn't care the least about the cold water.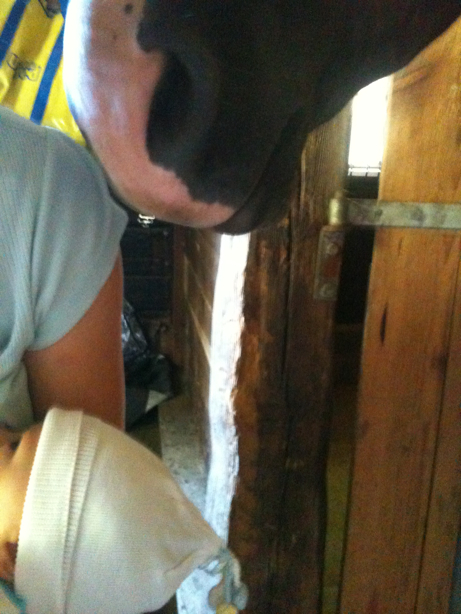 I often sit just outside Bunny's stall while breastfeeding – then we can cuddle a little at the same time and she likes David
Tea got to walk to the pasture all on her own today as well. – making the road a little bit longer than necessary. She was even more comfortable this time. When Bunny on the other side got to walk a little extra before she entered the pasture that was worse.
He pls was to head home but David had just fallen asleep so we talk a short walk with my mother in law, the stroller and me at Calinka. Calinka is so stiff but she is getting slightly better and she rally tried – she has hardly e we chew the bit that well.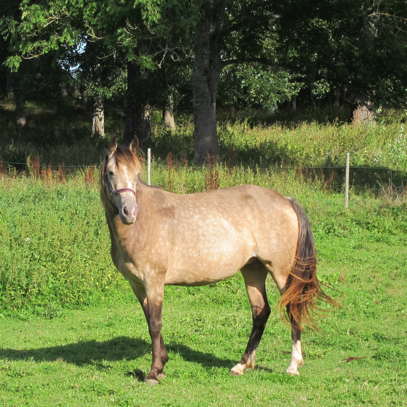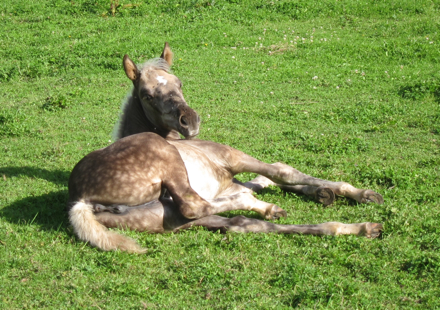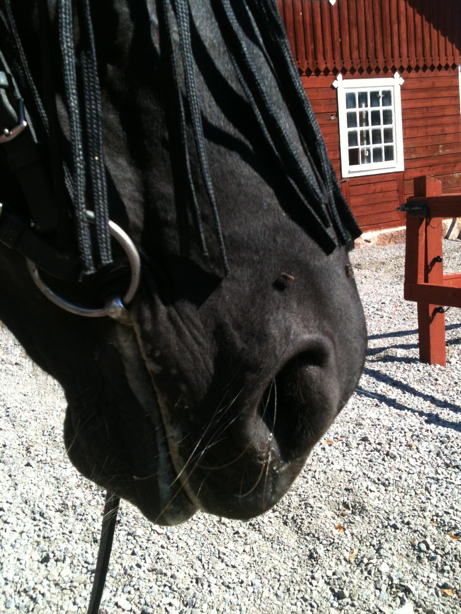 Calinka got "lipstick"
http:///ullekalv.se/wp-content/uploads/2015/09/ullekalv_header_logo.png
0
0
Ingrid Amadori
http:///ullekalv.se/wp-content/uploads/2015/09/ullekalv_header_logo.png
Ingrid Amadori
2013-08-23 18:54:00
2013-08-23 18:54:00
Hann mer än förväntat