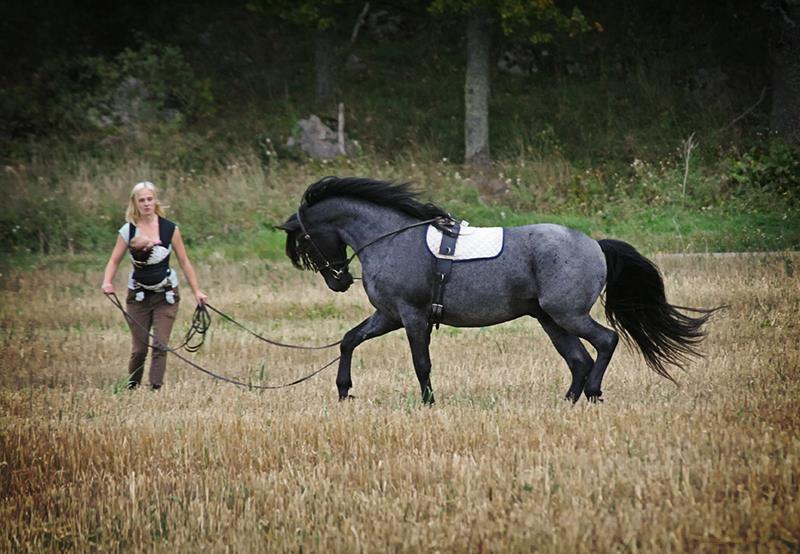 Pepper inviting to play…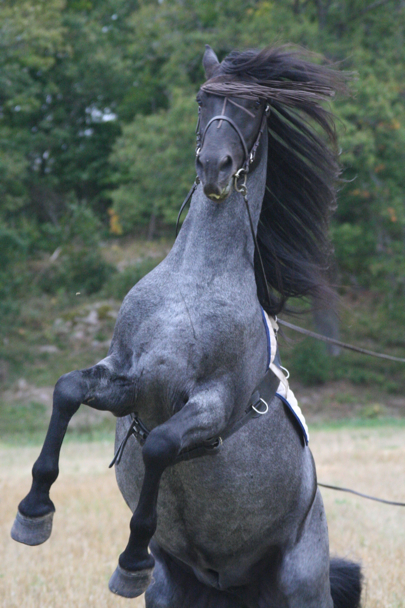 Bilder från Maria från september när jag tömkörde Pepper med David i bärsele. Han var lite busig, men såg hela tiden till att jag klarade av situationen trots att han verkligen kunnat bråka. Dessutom hade han väldigt kul och kan vi vara överense om att han gör av med energin på detta sätt är det helt ok för mig: hopp och skutt och lek utan att jag sitter på, men ändå under kontroll. Och, det var inte perfekta ljusförutsättningar och bilderna blev lite gryniga.
My crazy horse

Pictures from September when I long reined Pepper carrying David. He was had a lot of energy, but always made sure that I could handle the situation. As he had a blast I don't see the problem if we can agree on this arrangement to get rid of to much energy: Jumping and playing but still controllable and I am not on his back… And Maria that took the photos points out that the pictures are of the best quality, light for example were far from perfect.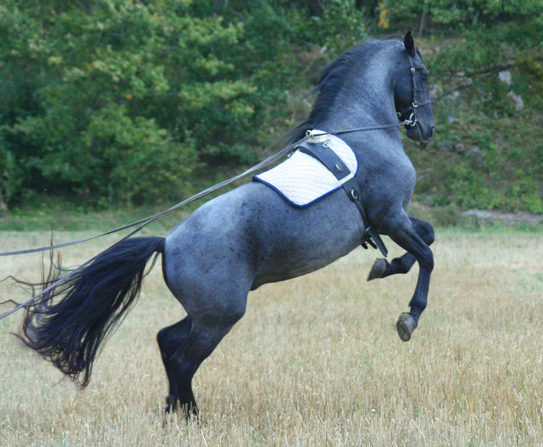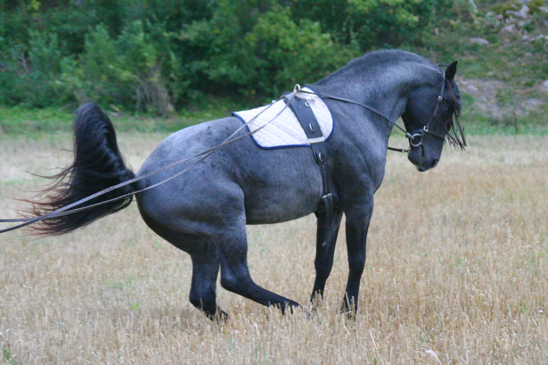 Lägg till bildtext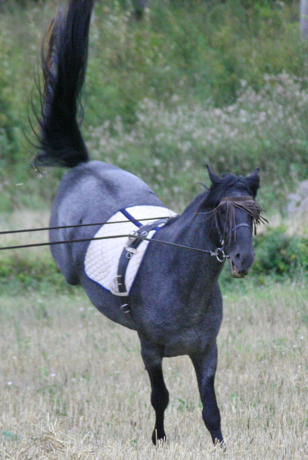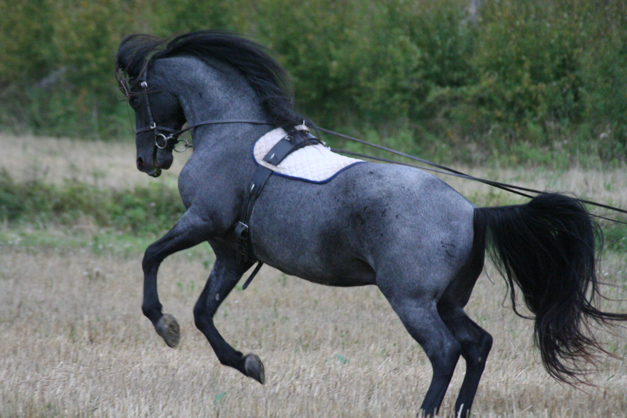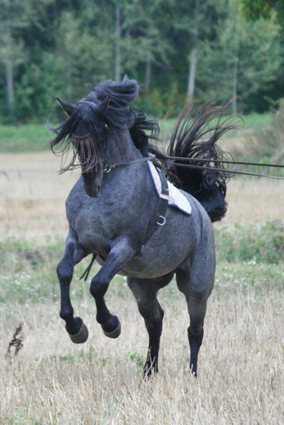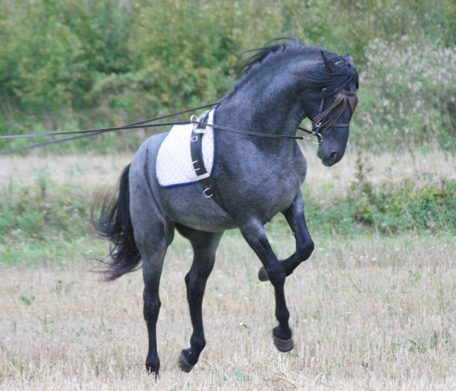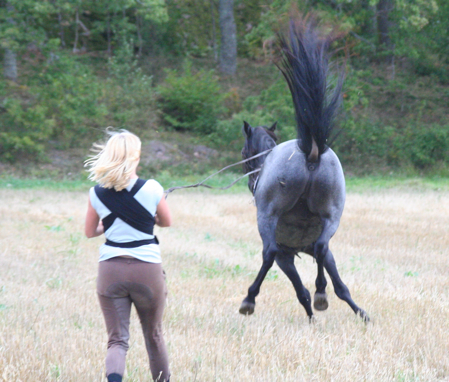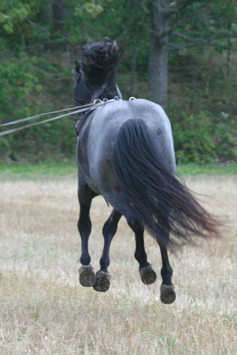 A favorite – no feet at the ground.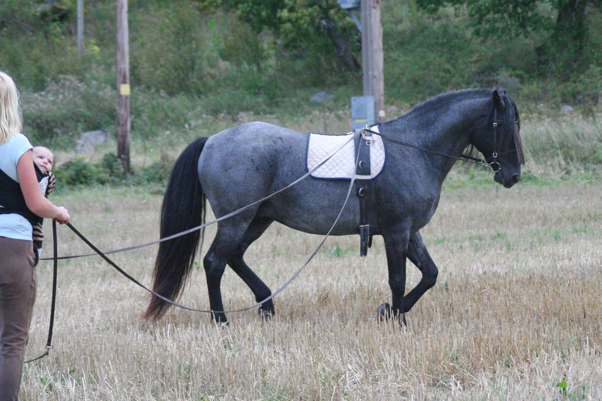 Love Davids face here, seems as he isn't very impressed by Peppers "above air" art.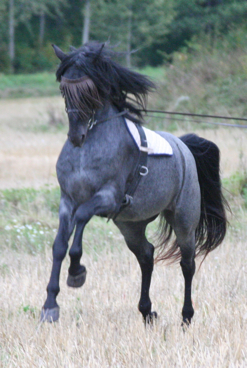 http:///ullekalv.se/wp-content/uploads/2015/09/ullekalv_header_logo.png
0
0
Ingrid Amadori
http:///ullekalv.se/wp-content/uploads/2015/09/ullekalv_header_logo.png
Ingrid Amadori
2013-11-09 11:28:00
2013-11-09 11:28:00
Min knäppa häst