Varför har vi inte tänkt på det – handhäst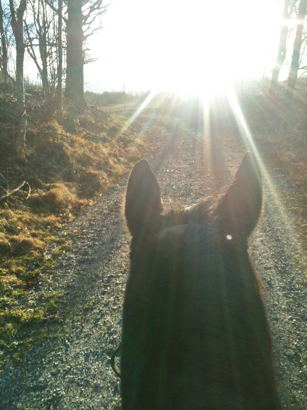 Same place as yesterday with Bunny, looking forward.
Förra året red vi med handhäst både Maria och jag några gångar. I år har vi helt lyckats glömma det… Men idag kom jag ihåg det och var ute med Calinka och percy. Förvisso ville inte Percy gå så fort, men vi tog oss fram bra och passerade två minimala diken på våran väg.
Pepper och jag lekte lite och han passade på att rulla sig. Däremot var det helt ok att vänta på att få gå ut en stund. han som annars bankar i dörren om han får vänta. Nu visste han att han fick vara själv kvar för att hinna torka så mycket som möjligt så jag kunde borsta och lägga på täcke. Den där hästen slutar aldrig förvåna mig.
Why haven't we thought about that?
Last year both Maria and I rode with an extra horse on a lead rope. Now we have totaly forgot about it… But today I remembered and brought Calinka and Percy. Percy wasn't very fast, but we wlaked our way – even crossing two minimal ditches.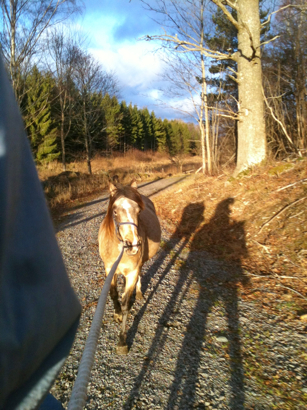 Looking behind me…
Pepper and I played a little and he got to roll. For once he was fine with waiting to get out as both of us knew he had to dry so I could brush some mud away before putting on the rug. He never stops to amaze me.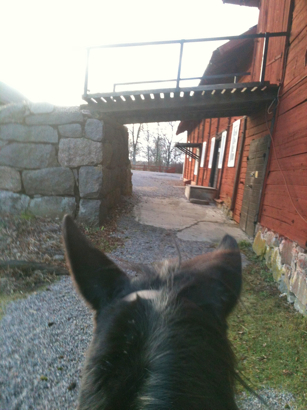 Nearly home – of course we can pas under with two horses.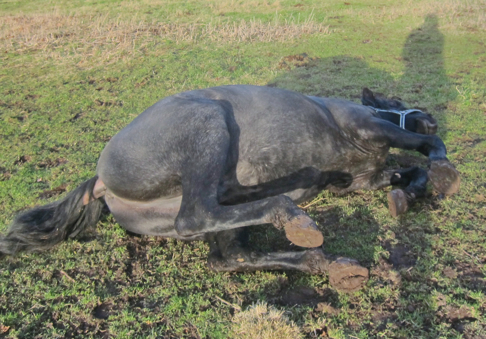 Someone thought he got an early Christmas present…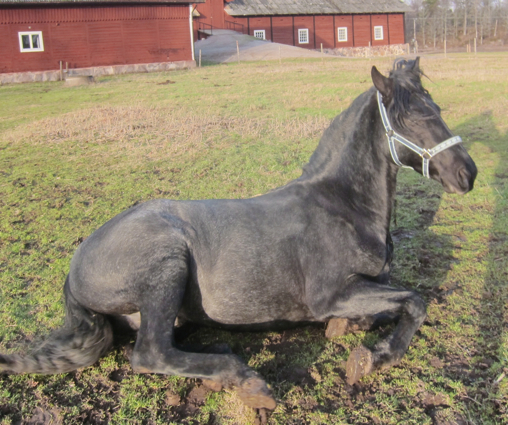 http:///ullekalv.se/wp-content/uploads/2015/09/ullekalv_header_logo.png
0
0
Ingrid Amadori
http:///ullekalv.se/wp-content/uploads/2015/09/ullekalv_header_logo.png
Ingrid Amadori
2013-12-23 19:59:00
2013-12-23 19:59:00
Varför har vi inte tänkt på det – handhäst