Det är kul att se hur hästarna interagerar i hagen ibland. Härromdagen fick jag ett par bevis exempel.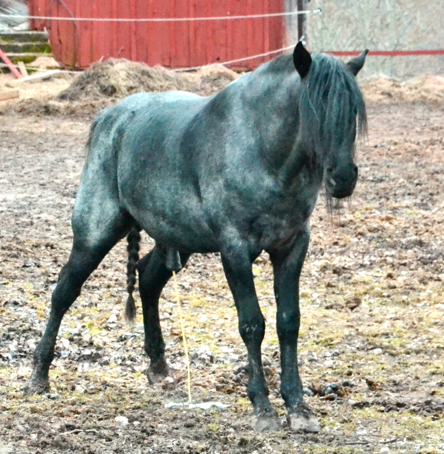 Hingstar undersöker ofta hagen när de kommer ut – det märks extra tydligt om Pepper byter hage. Första tiden ägnar han åt att undersöka bajshögar och "vid behov" lägga en egen hög uppepå den befintliga. Så skedde också denna dag, däremot kom det en fortsättning när Percy gick dit och kissade uppepå när Pepper väl var klar. Direkt efteråt återvända Pepper och jovisst – han var också tvungen att kissa…
Strax efteråt gick han och drack vatten. Percy kom dit även hon och Pepper tog ett ordentligt tag i henne mankam en lång stund. Percy reagerade inte särskilt kraftigt, så möjligen bet han inte så hårt. Något väldigt hot kan det i alla fall inte ha varit. Kanske ville han ha vattnet för sig själv, men jag har sett dem dricka tillsammans tidigare.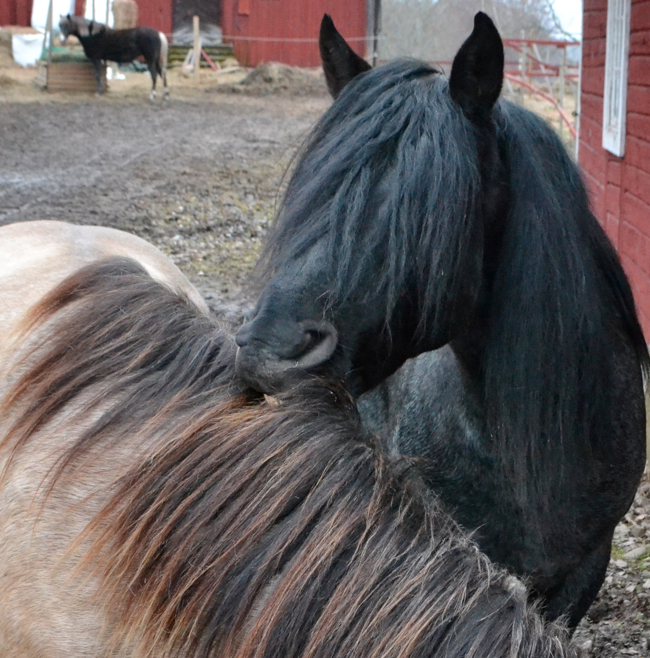 Herd behavior
It is interesting to se how the horses interact in the herd. Recently I got some nice examples. Stallions often search the pasture carefully when let out. It is extra obvious when Pepper switch pasture. First he spends time with looking at all poop he can find – adding some new on top "if necessary". That happened this time as well, but then Percy got there and peed on top of the poop pile when Pepper was done. Of course Pepper had to get back and well – pee a little himself…
Not long time after that Pepper went to drink some water. Percy joined him shortly after but then Pepper grabbed her neck for a long time. Percy didn't react very much – maybe he wasn't biting very hard and obviously it wasn't a very bad threat. Maybe he only wanted the water for himself even if they have been sharing other times.
http:///ullekalv.se/wp-content/uploads/2015/09/ullekalv_header_logo.png
0
0
Ingrid Amadori
http:///ullekalv.se/wp-content/uploads/2015/09/ullekalv_header_logo.png
Ingrid Amadori
2014-03-06 22:09:00
2014-03-06 22:09:00
Flockbeteende