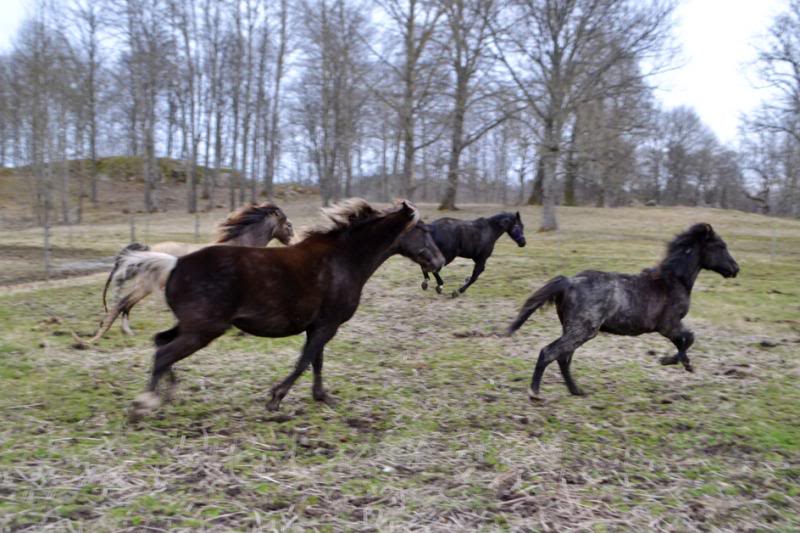 All females in one picture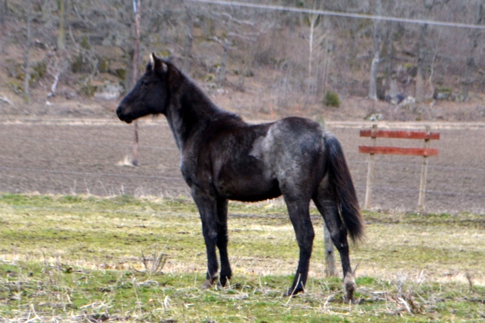 Maybe there is something pretty underneath all that fur?
Den här veckan visste jag redan från början att det skulle bli lite gjort. Jag har gjort en lite operation, men resultatet är lite begränsad jobbförmåga i stallet ett litet tag. Idag bestämde jag mig för att kolla hur Calinka rörde sig och det gjorde hon gärna. Hennes spiktramp tog på ett bra ställe, men hon står på antibiotika och smärtstillande samt box med liten hage. Egentligen får hon gå i hage – om nu bara något höll smuts från bandaget. Silvertejp fungerar så länge hon rör sig på begränsad yta. Därför var jag nöjd när jag hittade en sko tänkt för ändamålet på Hööks. Tyvärr sitter den inte kanon och när jag lät henne testa genom att röra sig i stora hagen åkte den snabbt av i leran… Men, kanske kan mängden silvertejp minskas?
Not much happens

Tea followed mum closely.
I knew from the start that this week wouldn't a lot of things be done. I had a minor surgery and that lowers my work capacity in the stable for a while. Today I looked how well Calinka moved, and she did happily. She is allowed to be in the pasture, but as I haven't found a way to keep the dirt away from her hoof she is in the stalk and a very small pasture. There a huge bandage covered with duct tape. Otherwise she does fine even if she gets antibiotics and painkillers.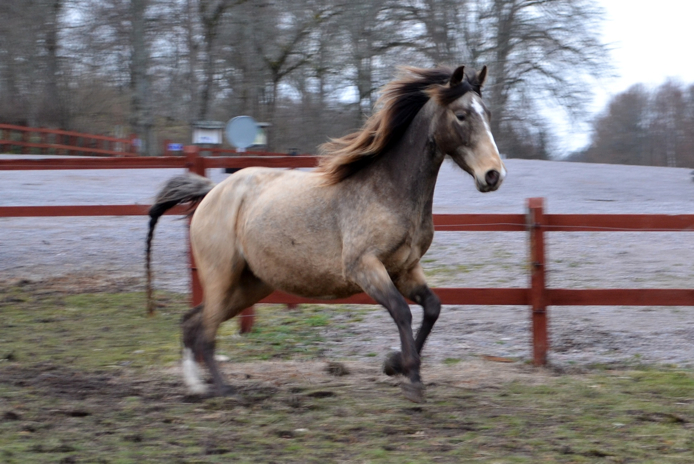 She wasn't really in the mood for running, but when she took of..
I found a shoe for those kind of situations, but when I let her run it turned out to fall of quickly. But, it is probably going to make be do less duct tape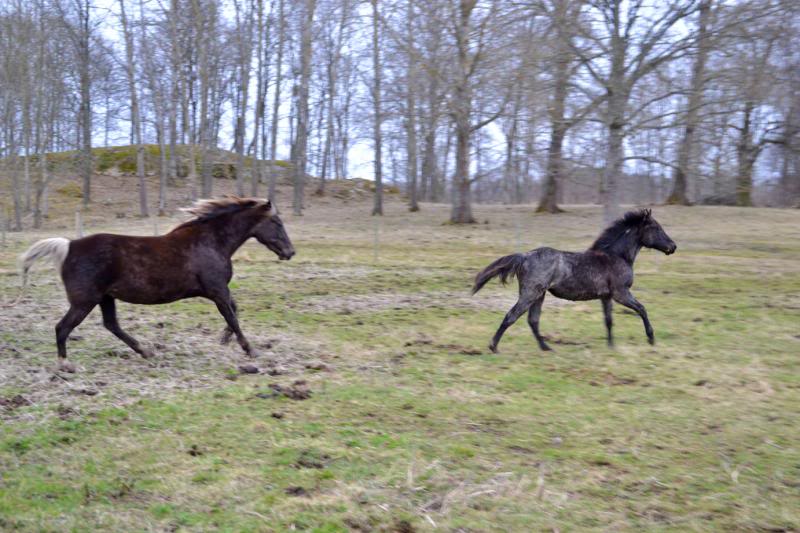 Bunny and Tea again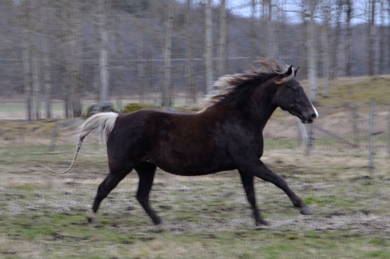 Bunny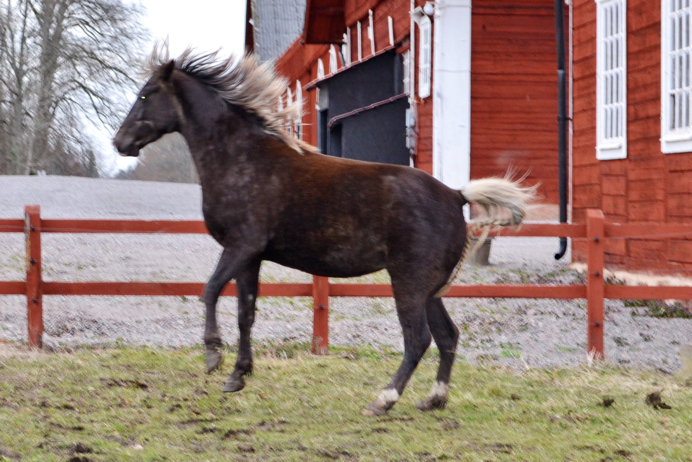 Bunny got so worked up that she rare.. This is getting back at the ground..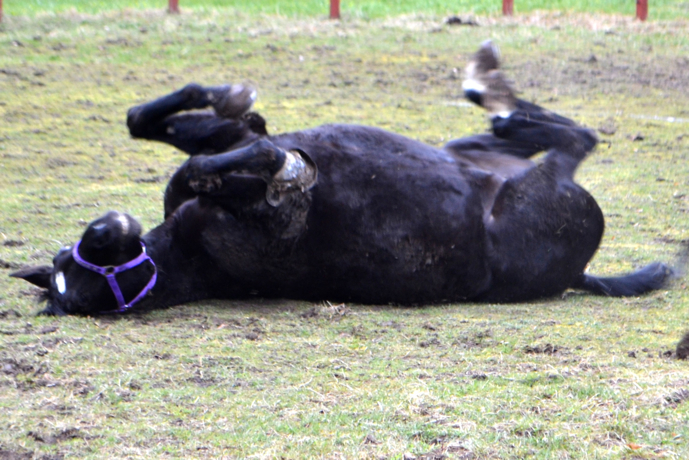 Calinka enjoyed a roll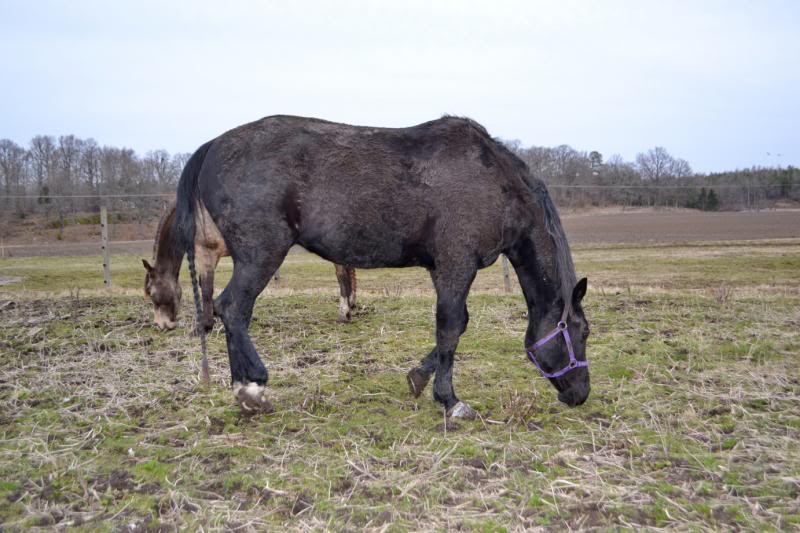 Yippee, nice and clean Calinka… (or not)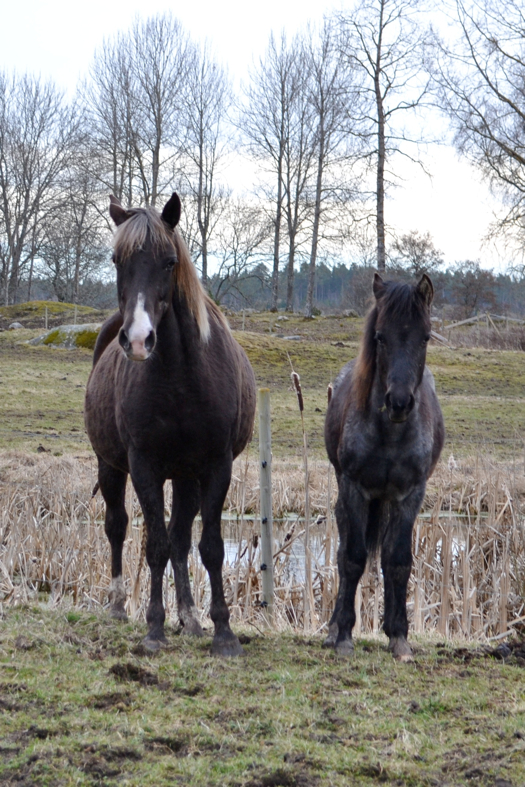 What – we are just standing here – running…No, not us…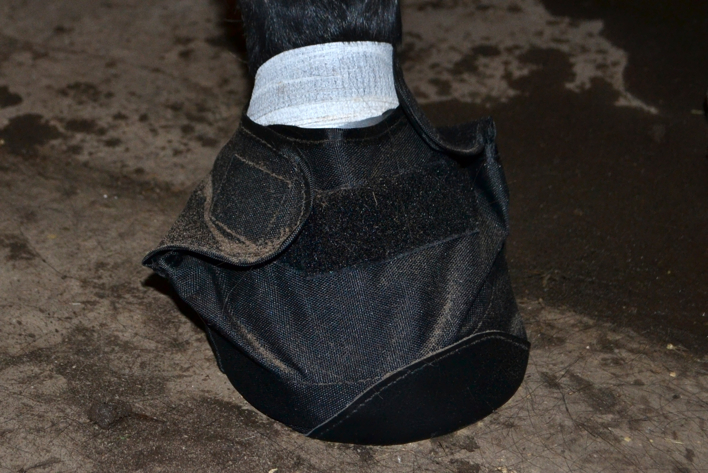 The shoe it tried at Calinkas injured hoof..
http:///ullekalv.se/wp-content/uploads/2015/09/ullekalv_header_logo.png
0
0
Ingrid Amadori
http:///ullekalv.se/wp-content/uploads/2015/09/ullekalv_header_logo.png
Ingrid Amadori
2014-03-20 20:58:00
2014-03-20 20:58:00
Spiktramp och lugn vecka