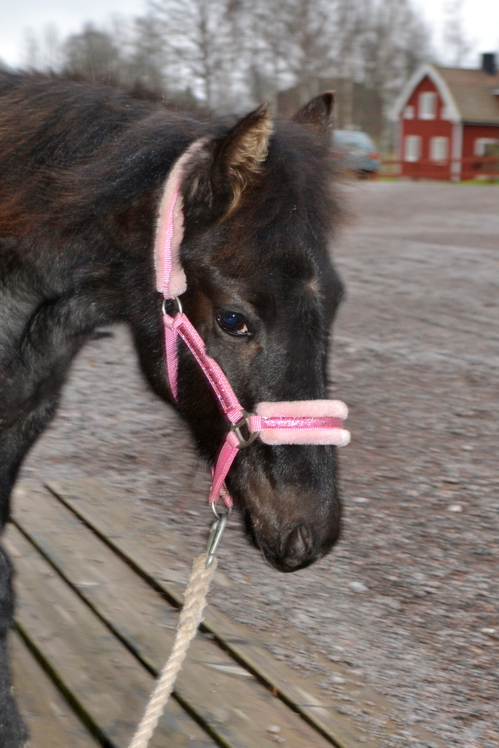 Tea before
Igår hann jag bara rida runt sjön på Calinka med Percy på släp men idag skulle det jobbas!
Bunny (och Tea) fick stifta bekantskap med vagnen och det gick bra. Sedan tog Frida och Björn en tur med Pepper och Calinka medan jag jobbade övriga hästar. Först blev det dressyr med Bunny. Barbacka, jag insåg att båda sadlarna redan var ute på tur. Bunny skötte sig bra och vi jobbade mest i skritt med böjning och ställning. Medan vi höll på började det regna. När jag tog ut Percy regnade det kraftigare medan vi började med dressyr. Percy föredrog lite tölt och tyckte sidvärtes rörelser var lite konstigt – tvärtemot Bunny. För första gången hittade jag balansen på Percy barbacka, det var som om tölten gav det.
När det var dags att gå och slänga skräp och möta Pepper och Calinka med ryttare föll stora snöflingor.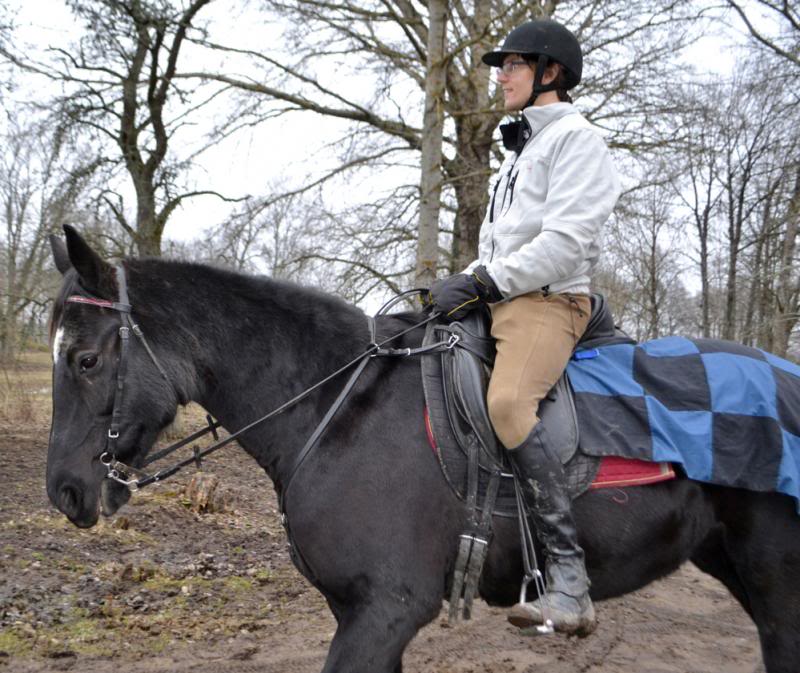 Calinka and Björn before.
The winter came back
Yesterday I only had time to take a slow trail ride with Calinka ponying Percy. Today a lot of work should be done!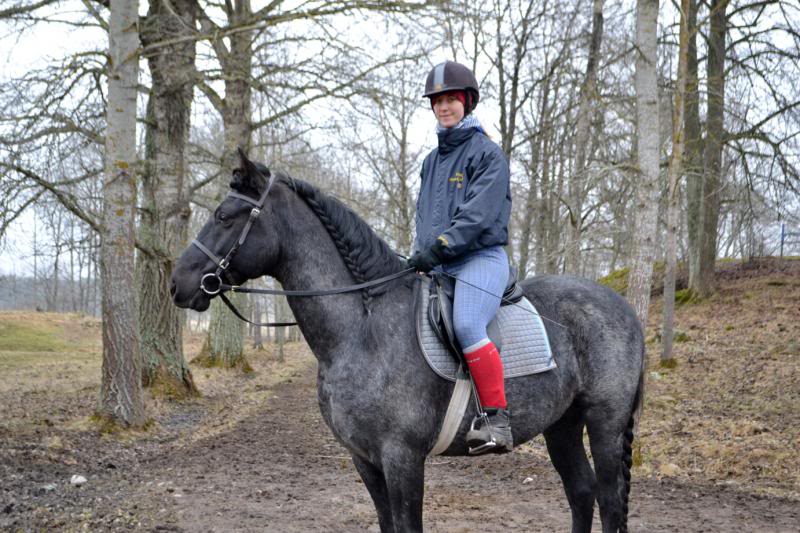 Frida and Pepper before (Nice braiding Frida!)
Bunny ( and Tea) got to look closer at the carriage. That went fine. Then Frida and Björn took Pepper and Calinka for a trail ride while I worked the others. I started with some dressage with Bunny. Bareback as I noted that both saddles already where occupied. Bunny did well, working primarily in walk with lateral aids. While working it started to rain. At the time I brought out Percy it rained more heavily. Still we did some dressage, mainly in gait as that was Percy's preferences. She found it hard with lateral movement – so basically her work was the opposite to Bunnys. For the first time I found my balance at Percy bareback – might have been the result of gaiting.
At the time when Tea and I went to throw away some trash and meet Calinka and Pepper when they returned big snowflakes fell from the sky.
2 Hours later: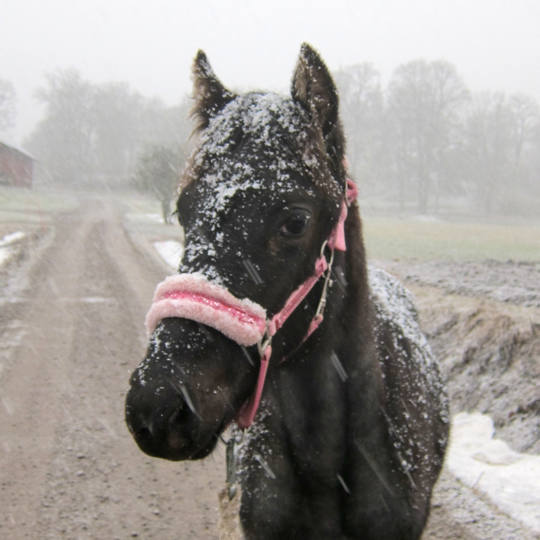 Tea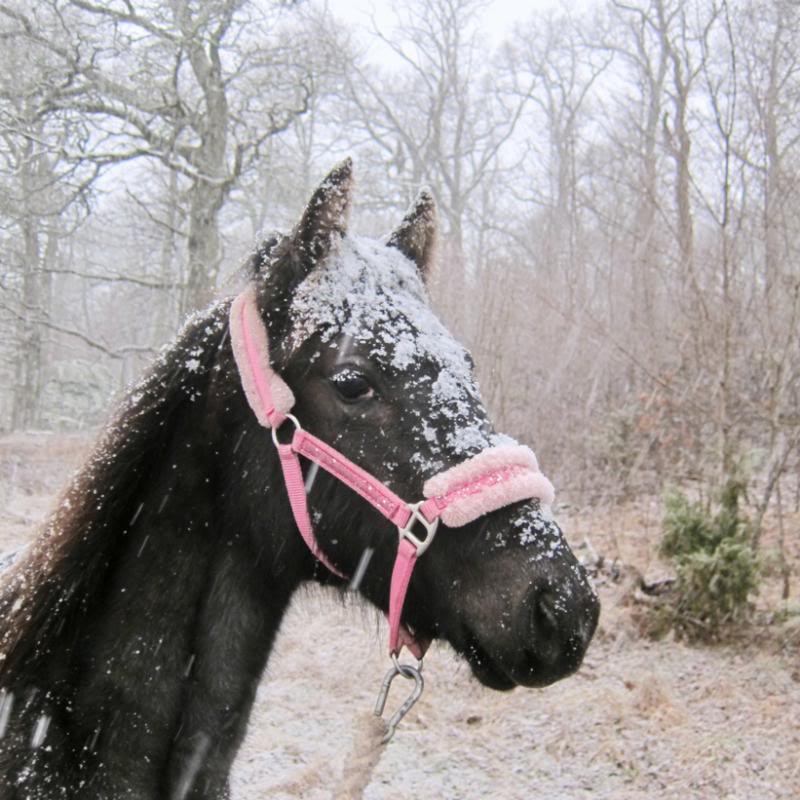 Tea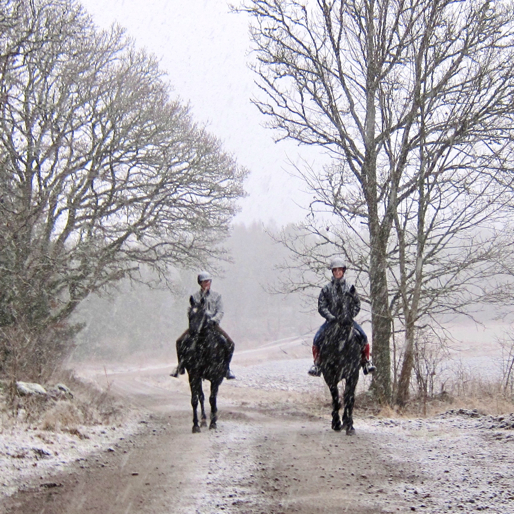 Pepper and Calinka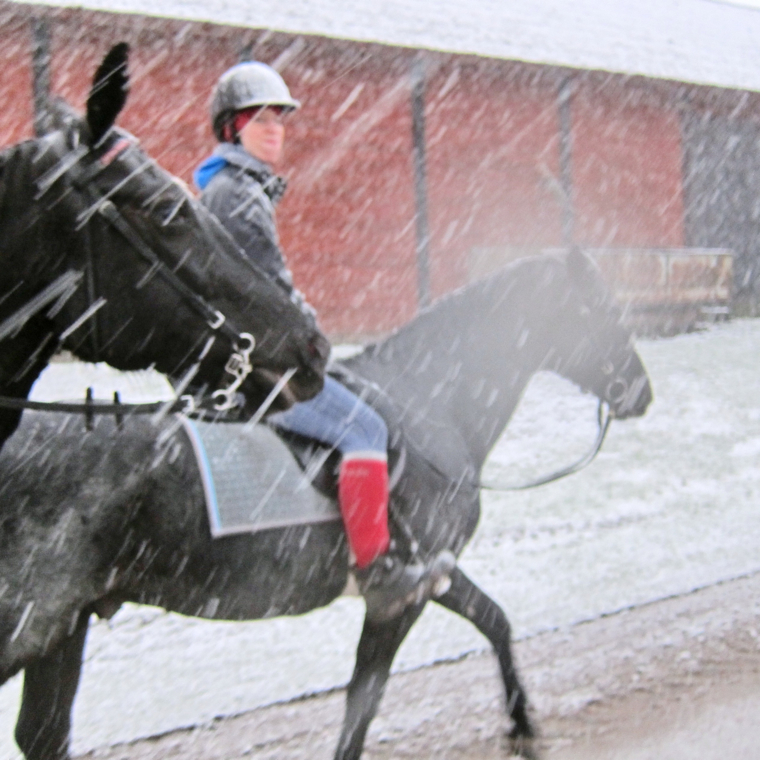 Calinka and Pepper
http:///ullekalv.se/wp-content/uploads/2015/09/ullekalv_header_logo.png
0
0
Ingrid Amadori
http:///ullekalv.se/wp-content/uploads/2015/09/ullekalv_header_logo.png
Ingrid Amadori
2014-03-02 22:04:00
2014-03-02 22:04:00
Vinterns återkomst