RMHA World Pink Ride 2014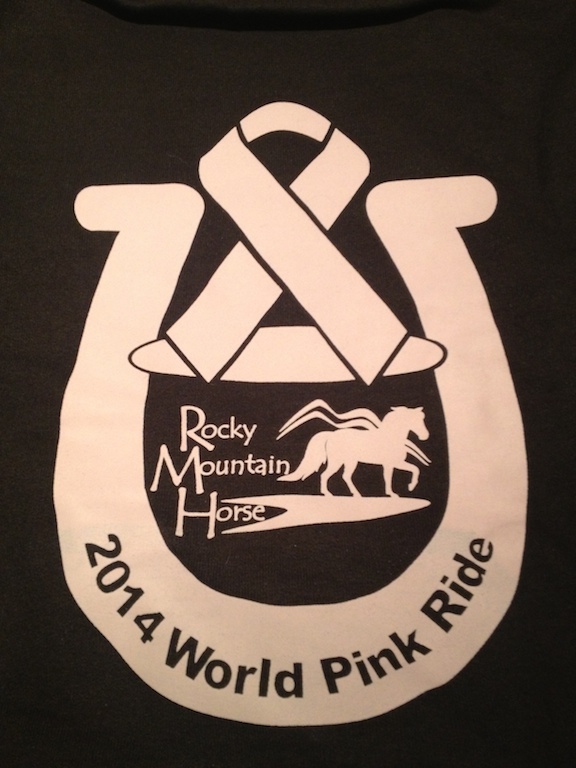 Idag var det äntligen dags, Pink Ride 2014. Från början skulle vi varit många fler, men det blev många avhopp tidigare och senare och av olika anledningar. I alla fall så var vi fyra ryttare som genomförde ritten ifrån Sverige i år. Cissi och Patricia kom till mig med araben Ninja och så gav vi oss iväg för sådär 8 kilometer i skogen. Jag tog Percy och Patricia lånade Calinka. Längs med turen blev vädret sämre, men vi hade trevlig och väl tillbaka i stallet hade Cissi ordnat med fika. Perfekt med bullar och hästskoformade, rosa kakor!
Den fjärde ryttaren då? Frida skulle ridit Pepper med oss, men fick förhinder och tog en tur själv tidigare på morgonen.
It was finally tine for Pink Ride 2014. We should have been many more, but due to different reasons at different times we only became four persons from Sweden this year. Cissi and Patricia got to my place with the Arab Ninja and then we took of for about 8 kilometers in the forest. I brought Percy and Patricia borrowed Calinka. Along the way the weather got worse, but we had a good time and back in the stable Cissi had prepared coffee, cinnamon rolls and pink cookies in the shape of horse shoes. Perfect for this occasion!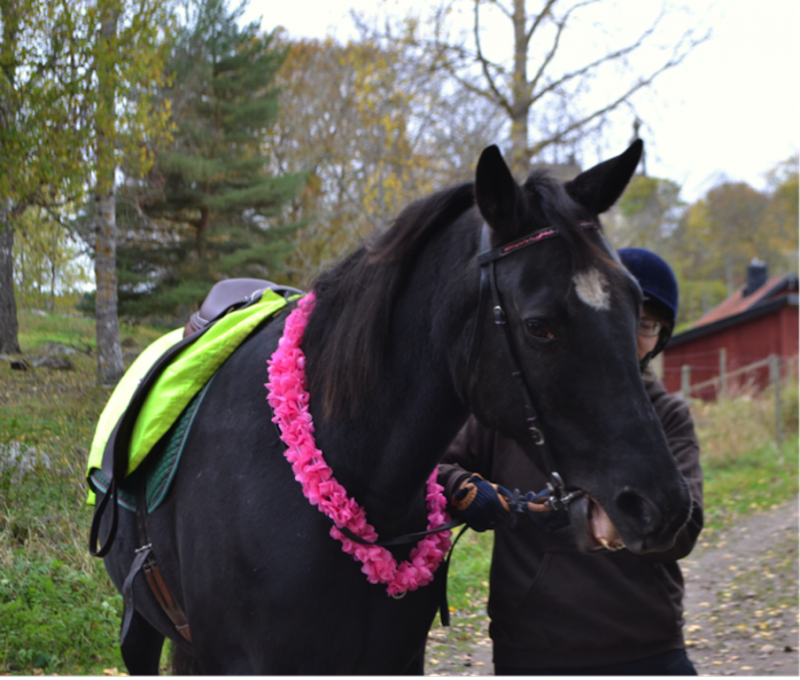 Calinka & Patricia
The fourth rider then? Frida should have joined us but couldn't the set time so she took her own trail ride with Pepper earlier in the morning.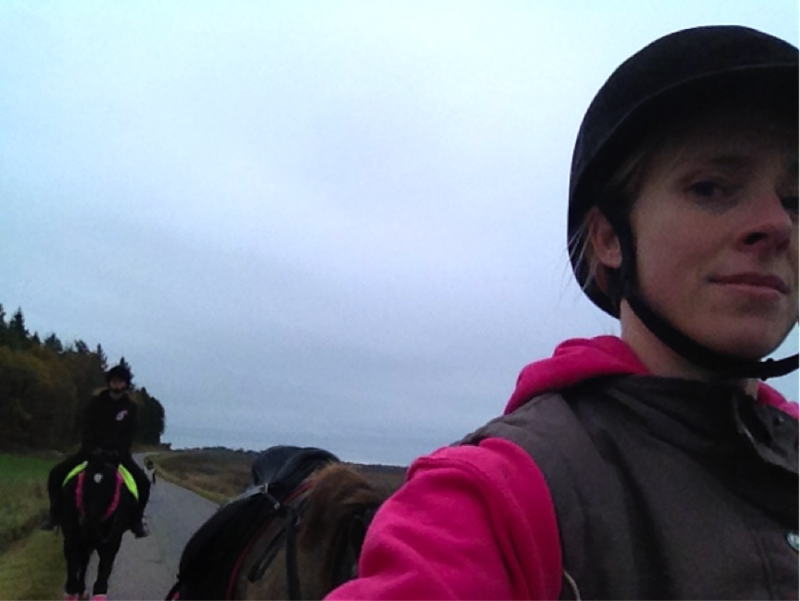 Selfie, leading Percy, Calinka behind.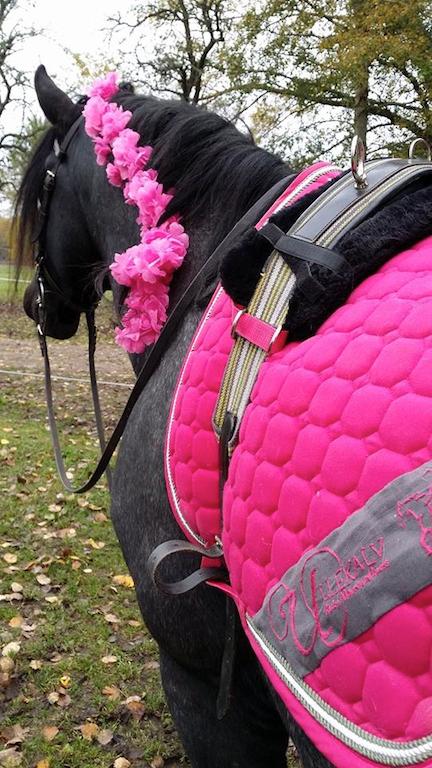 Pepper in pink.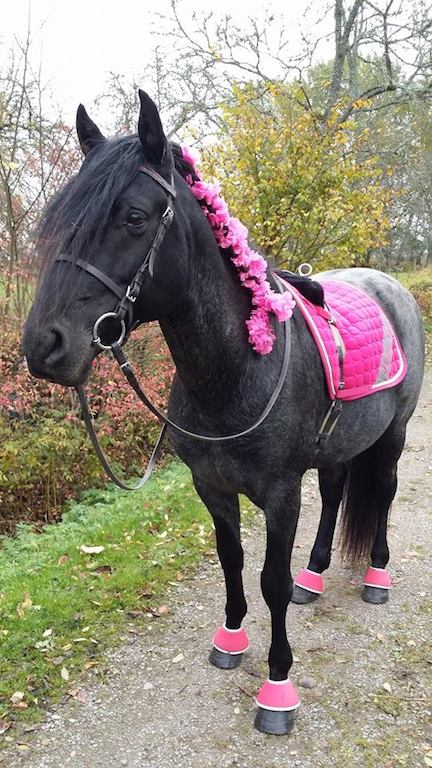 Pepper in pink once more.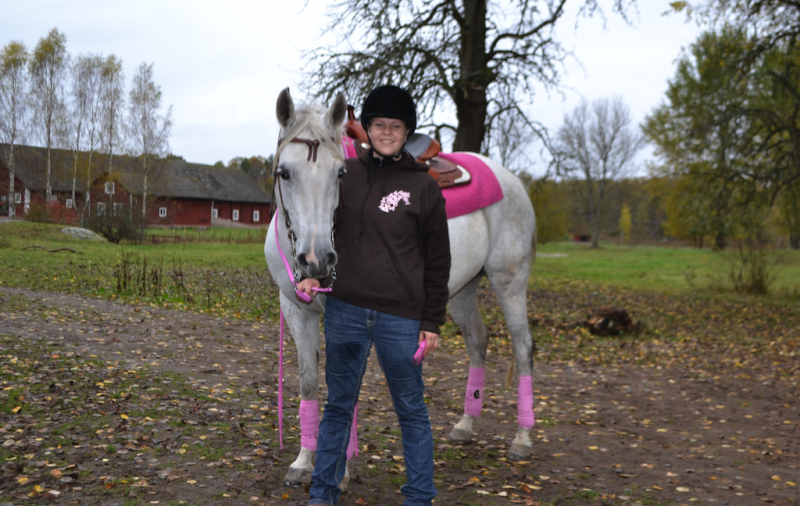 Cissi & Ninja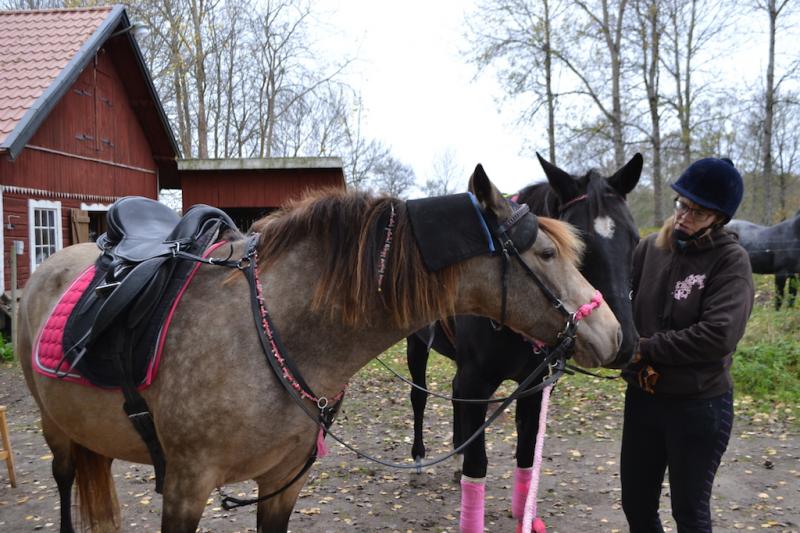 Percy, Calinka & Patricia.
http:///ullekalv.se/wp-content/uploads/2015/09/ullekalv_header_logo.png
0
0
Ingrid Amadori
http:///ullekalv.se/wp-content/uploads/2015/09/ullekalv_header_logo.png
Ingrid Amadori
2014-10-18 20:40:00
2014-10-18 20:40:00
RMHA World Pink Ride 2014