Så var två intensiva dagar till ända! I tisdags började deltagarna strömmatill. Första mountainhäst -träffen i Sverige och andra gången det hölls en utbildning för att bli examinator för RMHA i Europa.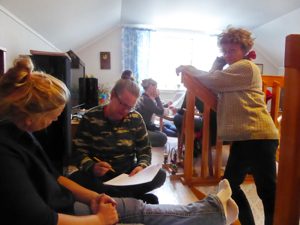 Från början var det ju inte alls tänkt att bli så här, det byggdes liksom på med tiden. Så, lokalerna var inte helt optimala är nog det minsta man kan säga. De flesta fick sitta på golvet, men vi fick plats ochkom aldrig att gå ut till ladan där det var bättre plats men kallare.
Första dagen började vid 14 och vi kom bara att presentera oss för varandra. Längre än så hade vi inte kommit när kursledare Tara och hennes
dotter Savanna kom framåt kvällen. Då blev det mer prat om gångarter och vi avslutade med att Jessica fick tips gällande sin Rocky valack Blues.
Onsdagen började med att ytterligare några anslöt sig och en film med olika exempel på gångarter och diskussioner om hur man bedömer dess som Tara gjort. Det blev material att läsa och ett prov för de som ville bli examinatorer. Och massor av prat. Alla sju klarade sig. Nu måste vi bara skicka in våran ansökan och bli godkända av styrelsen. Tre från Sverige, två i Danmark, en i Norge och en i Holland.
Vi tittade på hästar att certifiera och godkände Ullekalvs Anthea. (Första rockyn född i Sverige).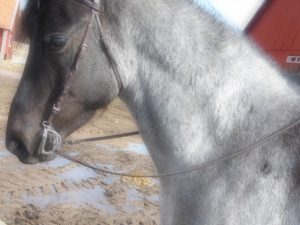 Jag vet att jag hade jättekul och hoppas det gäller för övriga deltagare. Jag tror det var jättebra för mountainhästar i skandinavien att vi fick chansen att ses. Flera hade jag bara prata med via internet tidigare. Nu börjar jag äntligen komma ikapp med allt som behövde tas omhand om efter kursen. Till och med det här blogginlägget.
Examiners clinic
Two intense day are over! The participants began to arrive Tuesday. The first  mountain horse meeting in Sweden and the second time RMHA held a the second examiners clinic that was held in Europe.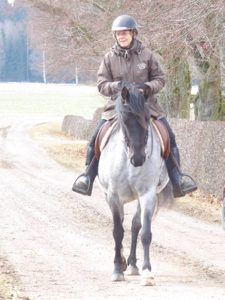 This wasn't really my plan, but it got this big. So, the facility wasn't perfect for this many people. Most had to sit on the floor for our theory as when never got to the barn that had more space but was colder.
The first day started at 14 and we didn't get any further than presenting our selves, how we got into mountain horses etc before Tara and her daughter Savanna arrived. We talked more about gaited horses, differences in gait and so much more! The day finished with Tara giving Jessica some tips for her Rocky gelding Blues.
Wednesday started with  some more people arriving and a movie that Tara had prepared. We got reading material and a test for those that wanted to be examiners. And a lot of talking. All seven passed the test. Now we only have to send in our application and be approved by the board.Three new examiners in Sweden, two in Denmark, on in Norway and one in Netherlands.
We also looked at horses and certified Ullekalvs Anthea. (First rocky born in Sweden).
I know I had a great time and hope everyone else had as well. I think it was very, very good that we got to learn to know each other better, meeting people you only spoke to at the internet before. I think that is important for the future of the scandinavian mountain horses. Now I start to get back to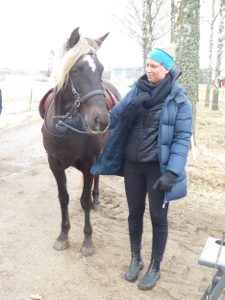 normal routines – even got this blog post up.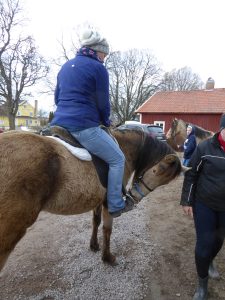 http:///ullekalv.se/wp-content/uploads/2015/09/ullekalv_header_logo.png
0
0
Ingrid Amadori
http:///ullekalv.se/wp-content/uploads/2015/09/ullekalv_header_logo.png
Ingrid Amadori
2018-04-06 14:41:07
2018-04-06 14:50:33
Examiners clinic