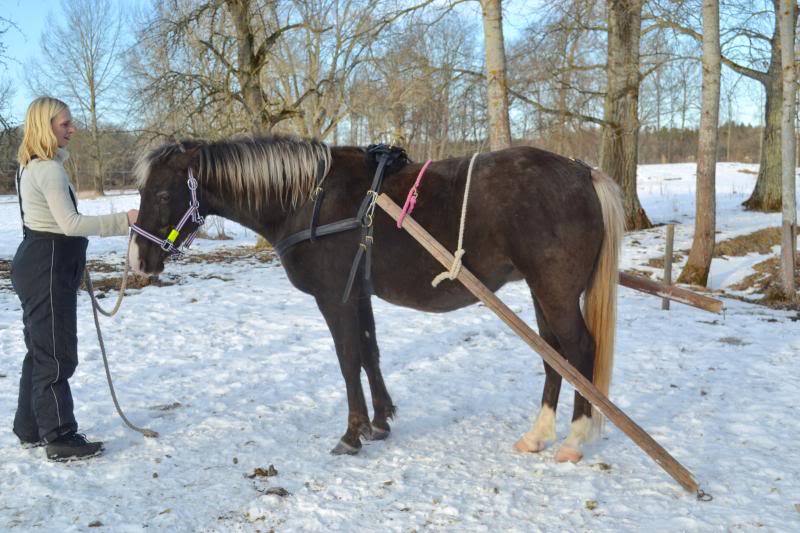 Ok, Bunny is not looking at her best, , but this is how we worked.
Jag skickade iväg Sandra runt sjön på Calinka medan jag jobbade lite med staket och diverse små fix. Sedan sadlade jag Percy och mötte dem på hemväg. Det var så härligt att sitta på Percy och vi töltade en liten bit.
Väl tillbaka fick Bunny på sig sele och skacklar. Hon kunde inte ha brytt sig mindre – trots att de åkte och kasade lite hit och dit. Härligt!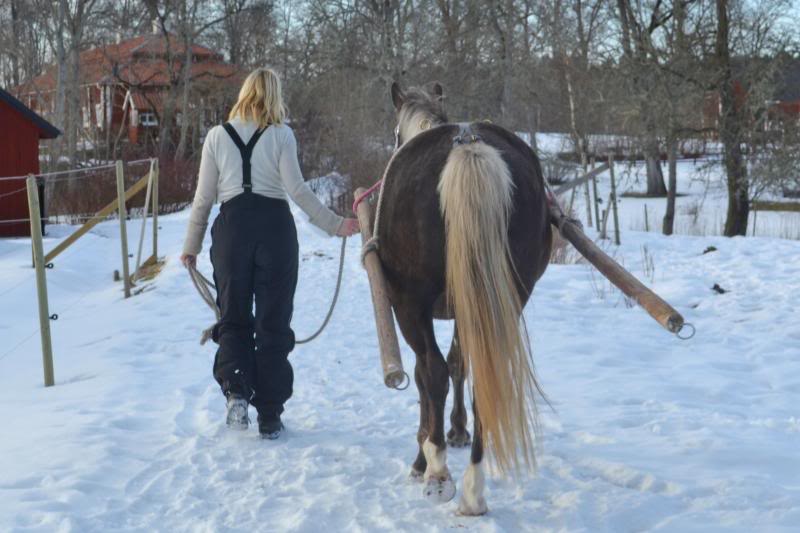 Pepper ville fortfarande inte ha mig vid huvudet, men om jag började massera hans länd var det väldigt bra och han gäspade och stod still. Jag börjar tro att han busar med mig. Han fick gå en kort bit med mig och göra öppna för hand – oj så jobbigt och oj vad han inte ville…
I sent Sandra and Calinka on the road around the lake while I worked whit the fence and some small stuff. Then I saddled up Percy and went to meet them. It was so nice to sit at Percys back and we gaited a little.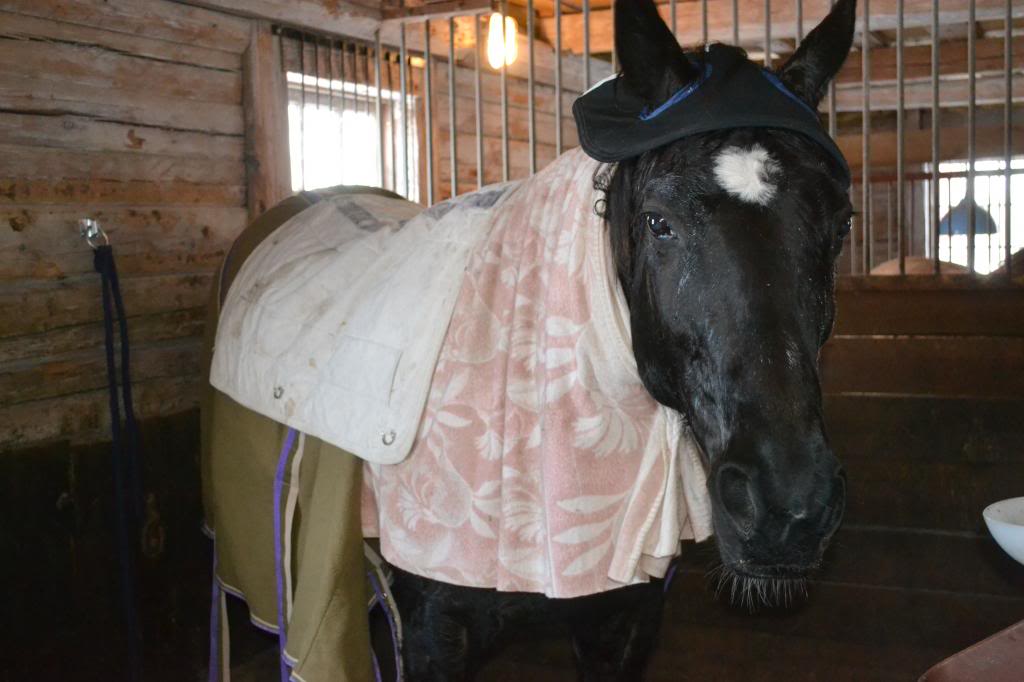 Calinka get really sweat now – so she get some clothes to cool down. Not pretty, but effective.
Back in the stable Bunny got the harness on and shafts. She couldn't have carried less – even when they banged and sounded. Nice!
Pepper still didn't want me close to his head, but I started to massage his croup and then everything was fine. I start to think that he i joking whit me… We walked a short distance and he was supposed to to shoulder in by hand. He didn't like that a bit, but I was persistent.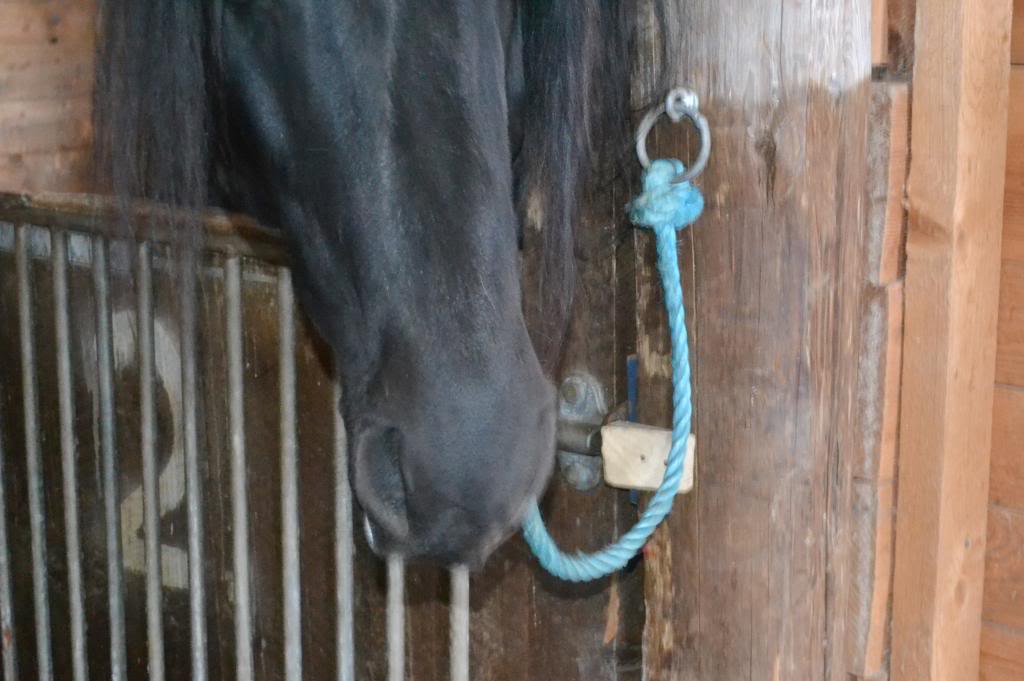 Caught in the act…
http:///ullekalv.se/wp-content/uploads/2015/09/ullekalv_header_logo.png
0
0
Ingrid Amadori
http:///ullekalv.se/wp-content/uploads/2015/09/ullekalv_header_logo.png
Ingrid Amadori
2013-03-16 20:23:00
2013-03-16 20:23:00
Bunny provade skacklar