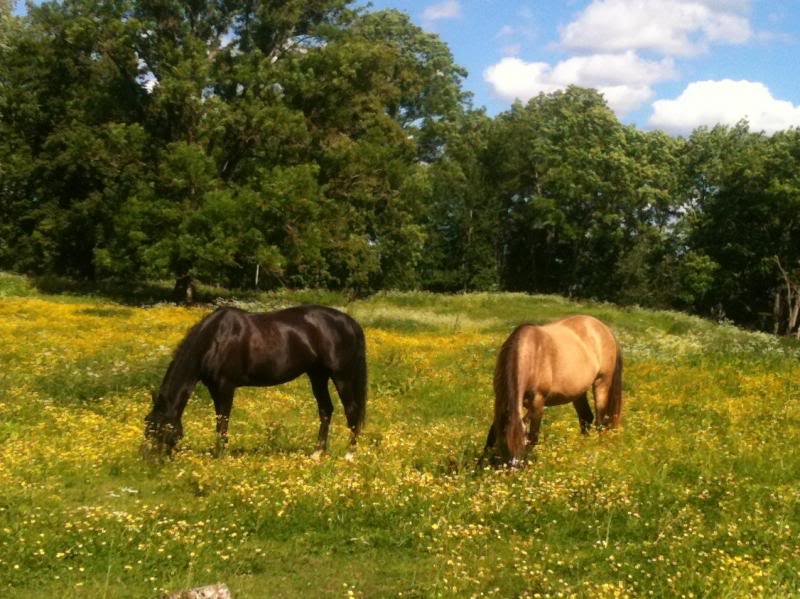 Gissa vem som är förkyld igen? Må vara att jag inte är till så stor nytta i stallet, men däckad av förkylning orkar jag ju knappt ta mig dit… Det finns trots allt en del saker som jag borde ta itu med och så bara mysa lite med hästarna, borsta och kasnke göra lite trick. men, inte ens det blir av verkar det som.
Idag fanns det lite genomskinlig mjölk i Percys juver, så det verkar närma sig ännu mera!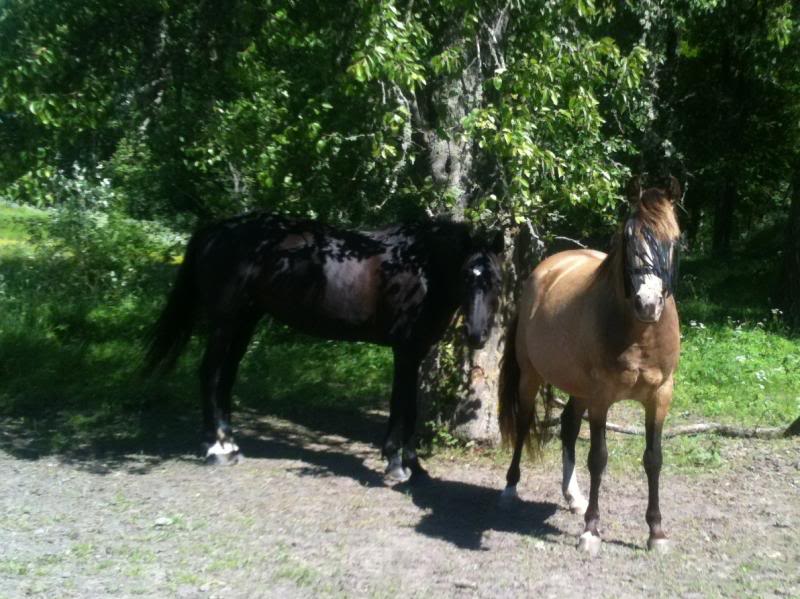 Pepper betäcker fortfarande Bunny – men jag tyckte att de båda två var lite loja och jag är inte säker att det "fick till det på riktigt". Det var mera "nu har vi varit inne en stund – länge sedan jag såg dig – vad ska vi göra?" från dem båda.
Igår red i alla fall Maria barbacka dressyr på Calinka och det var ett av deras bästa pass. Kul! Dagen innan var Sandra ute och lät Calinka njuta av att röra sig i skogen och tömköra Pepper längs med grusvägarna. Tyvärr kom en hel, stor, flock kor springandes längs med staketet och skrämde honom. Annars har han inte varit rädd för kor, men med trettiotale djur i full fart kan jag förstå honom…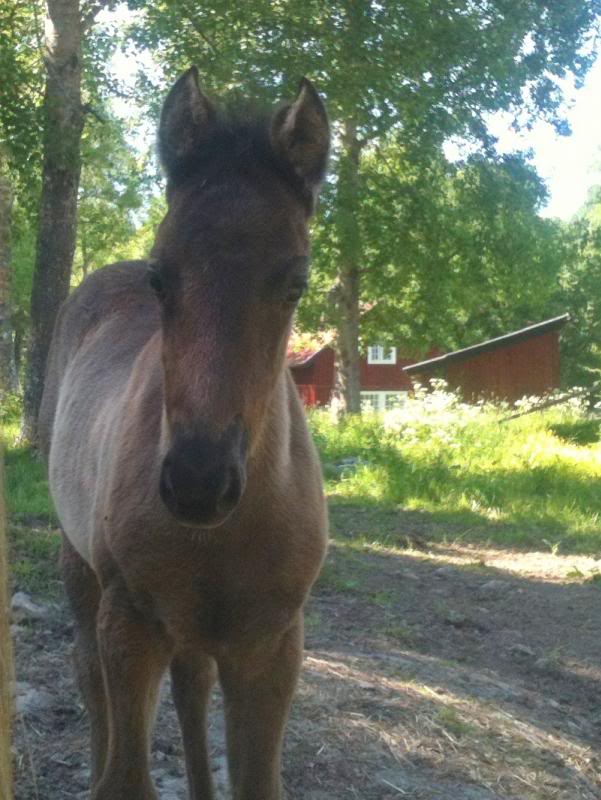 Normal Tuesday
Guess how got a cold again? I might not be of much use in the stable right now, but with a cold in my body I hardly have the energy to get there… There is things that I could do, and just cuddle with the horses or do tricks with them, but right now I don't even do that.
Today Percy had some water like milk in her udder – it is getting even closer!
Pepper is still covering Bunny – but it seems as both isn't in to it "for real". It is more "we have been in the stable for some time – what should we do now?". I am not even sure that they got it all completed.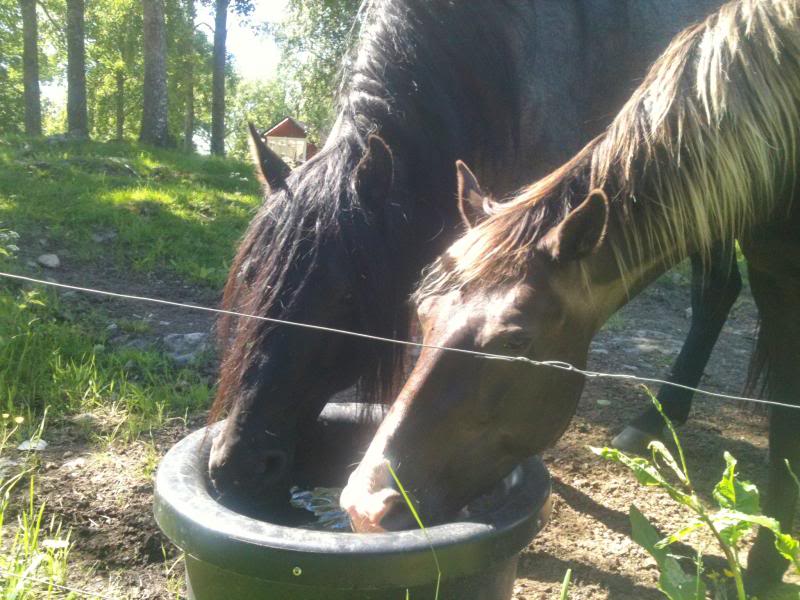 Bunny and Pepper like each other much more now…
Yesterday Maria did some dressage bareback with Calinka – one of their best dressage work ever. Nice to hear!. The day before that Sandra brought Calinka out in the forest and let her enjoy herself. She also long reined Pepper along the roads. Unfortunately a herd with at least thirty cows came running just beside the road and scared Pepper. He has not been afraid before, but with so many cows running I can understand him…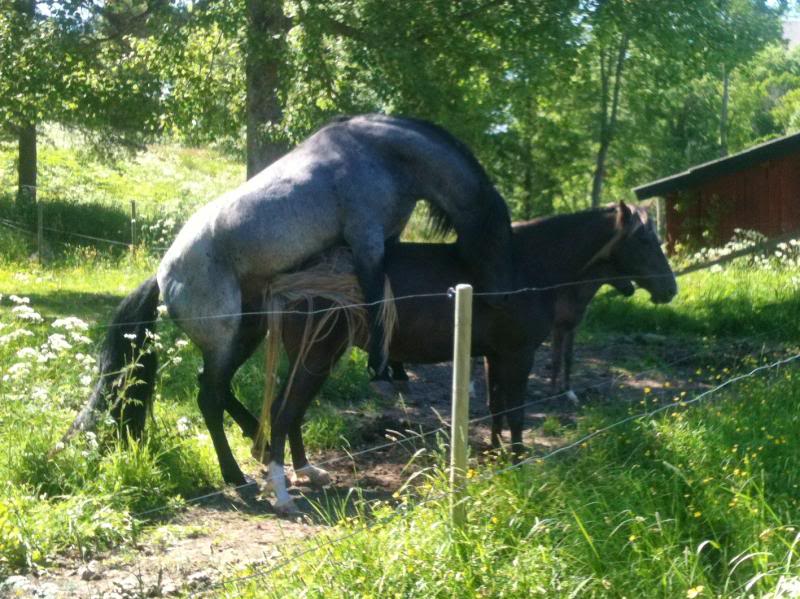 Finally some kind of picture – only brought my phone today.
http:///ullekalv.se/wp-content/uploads/2015/09/ullekalv_header_logo.png
0
0
Ingrid Amadori
http:///ullekalv.se/wp-content/uploads/2015/09/ullekalv_header_logo.png
Ingrid Amadori
2013-06-11 20:08:00
2013-06-11 20:08:00
Vanlig tisdag