RMHA registry
To register the foals in RMHA some papers have to be filled in. It didn't seem to hard (but I might change my mind if I get something wrong). It is basically owner, name, pedigree and color that is submitted. Some hair for (DNA) prof of parentage is also needed, a stallion breeding report and four conformation pictures is also needed (one picture from the front, one from the back and one form each side). I hope that foals don't need to be perfectly showed – it is not totaly simple. Especially not if the foal isn't very used to be walked in a halter and you have the mare in your other hand. Here is the best foal pictures.
Fun fact: Tea knew I wanted something special and behaved very well – trying to show of.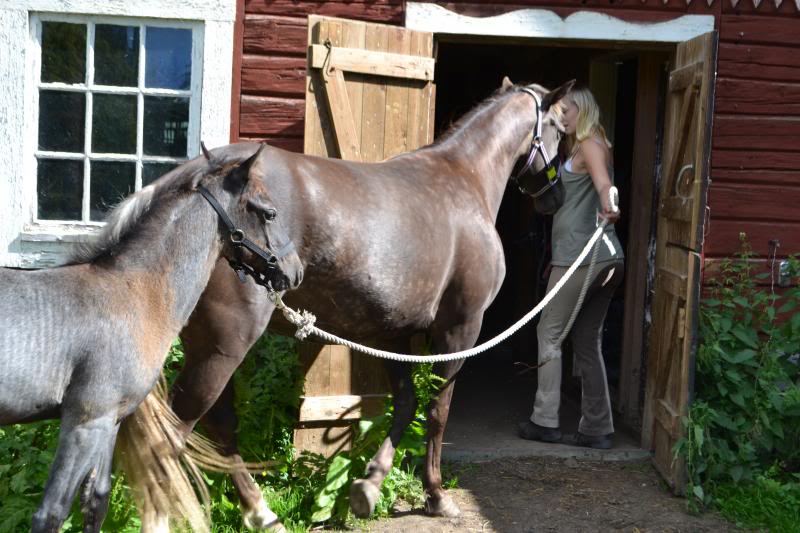 Extra – bringing both mum and baby in the stable together.
http:///ullekalv.se/wp-content/uploads/2015/09/ullekalv_header_logo.png
0
0
Ingrid Amadori
http:///ullekalv.se/wp-content/uploads/2015/09/ullekalv_header_logo.png
Ingrid Amadori
2013-07-24 12:03:00
2013-07-24 12:03:00
Registering i RMHA