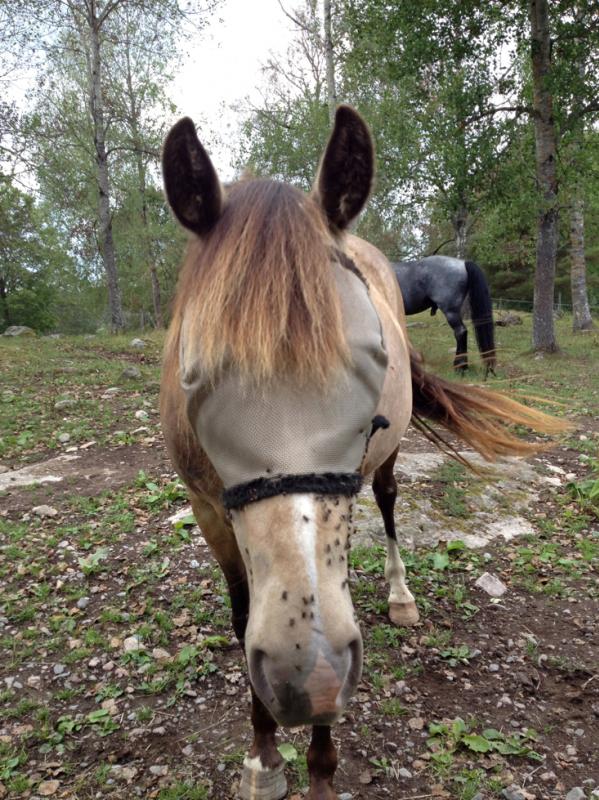 Percy
Percy betäcktes precis efter hemkomsten från Falsterbo, men det var först idag som jag och veterinären lyckades samköra våra scheman. Percy var, precis som jag trodde, dräktig. Så, nu väntas en liten fölunge till början av juni nästa år!
Idag red jag Pepper på en kortare tur – första gången han är ute på en månad tror jag. Han var lugn och sansad, men tittade mer än vad han brukar på saker – det var nog där överskottsenergin tog vägen. Calinka var glad att få komma ut och fick hjälpa mig att ta ut Tea på en kort tur. Tea tyckte det var så kul att springa bredvid. Men, plötsligt var hon för långt ut på kanten och var plötsligt i diket. Nåja, ingen fara. Dessutom provade jag att spola benen och bringan på henne och det var inga problem.
Percy pregnant
Percy was breed just after the return from Falsterbo, but the vet and I haven't been able to met until today. Just as I thought – Percy was pregnant and is due in the begining of June next year!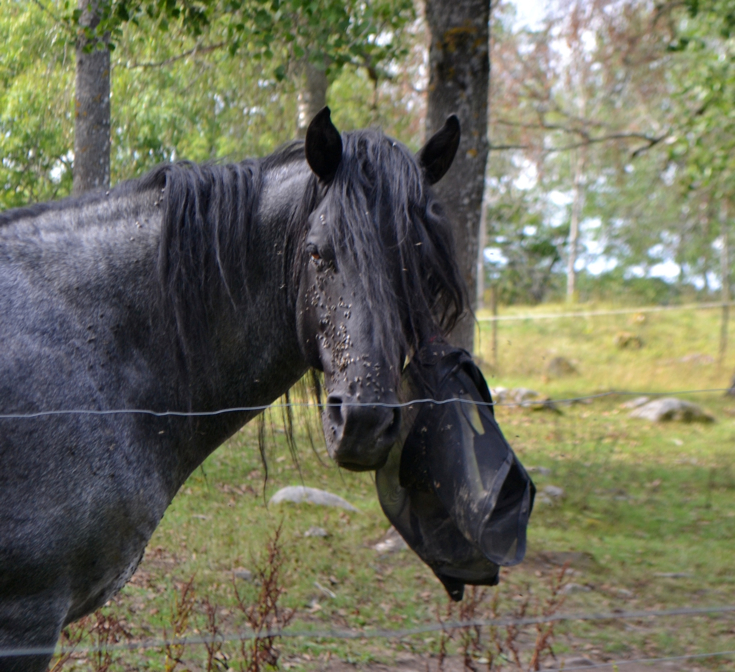 OK – my plan was to keep the hood at the horse – not close to him…
Today I took Pepper for a short ride. It was the first time for at least a month I think. He behaved well even if he looked a little bit more at things than usual (probably due to "too much energy"). Calinka was happy to get out today as well and we ponied Tea. Tea run along nicely, cantering by Calinkas side. But, suddenly she disappeared – into the ditch. She had been to close and missed a step. No problem – she did fine. Tea also got her feet bathed – we have never tried that before but she did fine.
http:///ullekalv.se/wp-content/uploads/2015/09/ullekalv_header_logo.png
0
0
Ingrid Amadori
http:///ullekalv.se/wp-content/uploads/2015/09/ullekalv_header_logo.png
Ingrid Amadori
2014-08-13 21:42:00
2014-08-13 21:42:00
Percy dräktig